Media Bits and Bytes – December 27, 2022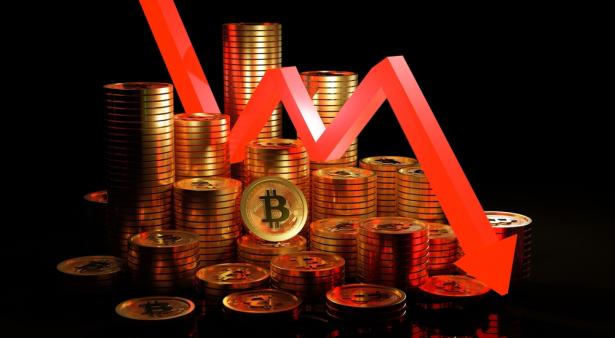 Credit, Shutterstock
The Crypto-Populist Pyramid Scheme
By John Feffer
Foreign Policy in Focus
It should be obvious to pretty much everyone at this point that anything crypto is an old-fashioned grift, a scam, a Ponzi scheme. Those who got in on the ground floor of crypto-currencies and NFTs and the like—and then left when the going was good—have made out like bandits. The rest of us are left holding the bill.
Media Trends at the Year's End
By Sara Fischer
Axios
Google and Meta, known together in the ad industry as the "duopoly," are expected to bring in less than half of all U.S. digital advertising this year for the first time since 2014. The duo's ad dominance has for years made both companies the target of antitrust investigations and lawsuits. While they still tower over digital rivals, their momentum is starting to slow as competition moves in.
A New Addition to the Labor Press
By Katy Pruden
The Indypendent
The Associate is the official newspaper of the independent, worker-led Amazon Labor Union (ALU) at the JFK8 warehouse in Staten Island, the only U.S. Amazon warehouse where workers have won union representation. Funded by the union but edited autonomously, The Associate is printed by a unionized print shop in Queens. 
Facial Recognition in Private Hands
By Brett Wilkins
Common Dreams
Digital rights advocates called for a ban on private use of biometric surveillance technology after a mom taking her daughter to see a Christmas show in New York City was kicked out of the theater after its facial recognition system identified her as an employee of a law firm involved in legal proceedings against the venue's operator.
The Tentacles of Liberty Media
By Forest Hunt
FAIR
Liberty Media owns satellite radio SiriusXM, internet radio Pandora and podcast platform and network Stitcher, which it claims amount to the "largest ad-supported audio entertainment streaming service in the US," with over 100 million listeners. In 2021, it rolled the advertising wings for all three of those companies into SXM Media, now one of the largest ad sellers in podcasting. 
Schumer Saves the Day for Big Tech
By Jake Johnson
Common Dreams
Senate Majority Leader Chuck Schumer promised an early-summer vote on bipartisan antitrust legislation that, while relatively modest, would take concrete steps to curb the vast power of Big Tech. Now supporters of the bills say the Democratic leader is caving to corporate behemoths that have been lobbying aggressively against the antitrust measures.
Another Early Obit for the Internet
Tech Xplore
Geert Lovink, Professor at the Amsterdam University of Applied Science (AUAS) sketches a future in which the internet (partially) disappears and we are forced to give up our tech addiction. Lovink sees this point of no return because now even 'ordinary' users increasingly have to pay a price for our far-reaching dependence on the internet and addiction to social media and apps. 
News Payola Courtesy of Energy Corps
By David Folkenflik
NPR
Yellowhammer News and Alabama Political Reporter are among six news outlets across Alabama and Florida with financial connections to the consulting firm Matrix LLC, a joint investigation by Floodlight and NPR finds. The firm, based in Montgomery, Alabama, has boasted clients including Alabama Power and another major U.S. utility, Florida Power & Light.
Google Tests State-Issued Digital IDs
By Shelly Palmer
shellypalmer.com
In a state-issued paper ID world, a state's DMV might accidentally delete my driver's license or change some important information or even suspend my license, but I'd still have a paper record of my license to use. In a state-issued digital ID world, any mistake could limit my ability to function in society. 
The Internet's Most Dangerous, 2022
Wired
A major cryptocurrency exchange imploded and declared bankruptcy, vaporizing billions of dollars from that digital economy. The once-biggest dark-web drug market—after being demolished by law enforcement—clawed back to the top of the online underworld. Each of these 2022 episodes of global chaos is a rerun of earlier events, but now the threat they posed is vastly multiplied in scale.