labor
Microsoft Gets Its First Gaming Union, Largest in North America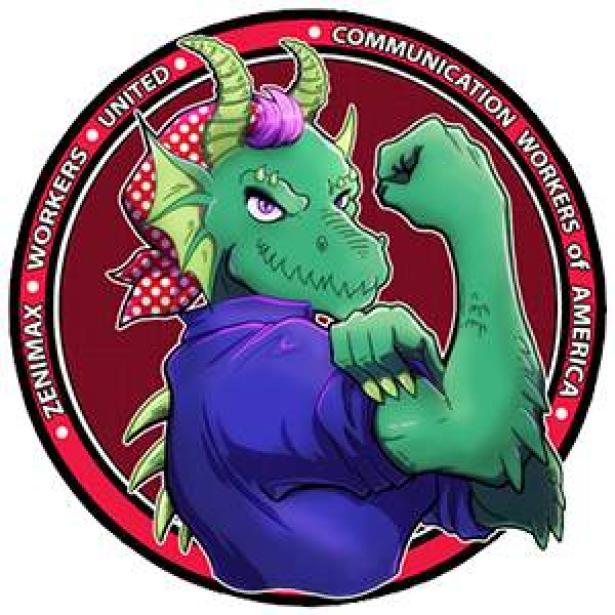 Communications Workers of America
The video game industry in North America just got its biggest labor union, composed of 306 quality assurance workers at Microsoft-owned ZeniMax. The tech giant approved the union following a vote Tuesday, after promising last June that it would respect workers' rights to unionize.
The new union is part of the Communications Workers of America, or CWA, the largest communications and media labor union in the U.S., and includes all quality assurance testers at ZeniMax across studios in Maryland and Texas. Microsoft bought ZeniMax in 2021 for $7.5 billion, gaining ownership of game series like The Elder Scrolls, Fallout and Doom.
Quality assurance testers at ZeniMax Studios pushed to unionize, saying labor issues such as low wages and long hours drove them to organize.

"We have people working multiple jobs to make ends meet, we have people who spend two or three hours a day commuting because they can't afford to live near the office in Rockville [Md.]," said Zach Lyon, a ZeniMax senior tester. "And working for a major AAA publisher with multiple studios means we never really know when the crunch ends."
Workers who spoke to The Washington Post estimate it took two years to gather enough support for the union to go public.
"[Organizing] was our only option," said Wayne Dayberry, another ZeniMax senior tester. "Pre-Microsoft purchase, we tried to hash things out with management and HR and didn't have any success there, so it kind of became our only option."
Last June, Microsoft President Brad Smith told The Washington Post that its labor neutrality agreement with the CWA, which has been helping ZeniMax and other game workers organize, meant that "we respect the right of our employees to make informed decisions on their own." Microsoft is awaiting regulatory approval of its deal to acquire Activision Blizzard for $68.7 billion. At the time, the neutrality agreement only covered Activision Blizzard, but the CWA had said it intended to use the deal to advocate for other Microsoft employees as well.
The next steps for the ZeniMax workers are to set a date for bargaining and assemble a bargaining committee in the coming weeks.
Microsoft spokesperson David Cuddy said: "In light of the results of the recent unionization vote, we recognize the Communications Workers of America (CWA) as the bargaining representative for the Quality Assurance employees at ZeniMax. We look forward to engaging in good faith negotiations as we work toward a collective bargaining agreement."
The games industry has seen a wave of unionization efforts in recent years. Workers at Activision Blizzard were some of the first to unionize in North America. Testers at Call of Duty maker Raven Software won their bid to unionize last May and are currently bargaining for a contract. In December, a group of about 20 testers at Blizzard Albany joined the Game Workers Alliance. Quality assurance testers are some of the lowest-paid workers at these studios, which helped their arguments in front of the National Labor Relations Board that they should form their own bargaining units. In late December, workers at Blizzard-owned Proletariat filed for a union election with the National Labor Relations Board.
Shannon Liao is a staff writer at The Washington Post covering video games.