Media Bits and Bytes – January 10, 2023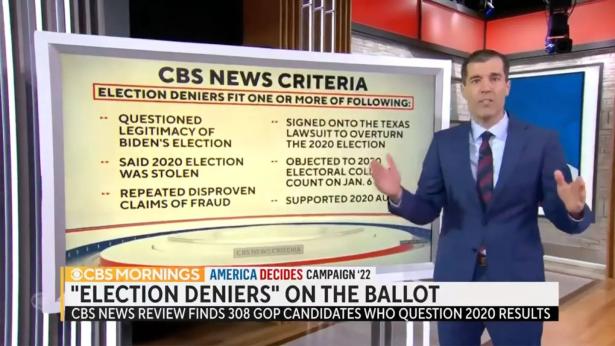 Credit, Fox News
By Sawdah Bhaimiya
Insider
Elon Musk blasted Wikipedia for apparently considering the deletion of a page about the so-called "Twitter Files", saying it has a "left-wing bias." Musk had teased the release of the "Twitter Files" last week saying he would expose "free speech suppression" by the platform before he took over. 
Amazon Workers Should Try Digital Picketing
By Sharon Block, Benjamin Sachs and Tascha Shahriari-Parsa
OnLabor
Amazon has moved business online, and labor law requires that the union be able to move its picket line online too. The union could produce a video of picketing workers along with a brief text statement explaining the union's position (which could include a hyperlink to the union's website for customers seeking more information — the equivalent to handing out a leaflet on the picket line). 
Migration Film Festival in London
By Lily Parrott and Laura Stahnke
Red Pepper
The festival was born to platform films that reassert the humanity of migration and portray migrants as people, no more or less. This orientation has guided our programming choices. Increasingly, we have found fiction to be a powerful tool in changing how audiences view the realities of migration.
How DAOs Can Strengthen Workers' Rights
By Ray Salmond
Cointelegraph
A decentralized autonomous organization (DAO) is constructed by rules encoded as a computer program that is often transparent, controlled by the organization's members and not influenced by a central government. TheLaborDAO aims to enhance workers' movements in a variety of ways.
Covering Election Deniers Running for Office
By Walter Shapiro
Brennan Center for Justice
To properly inform voters, the media must consistently highlight the extreme views of candidates who spread false claims about elections.
Tech Backs Away From Diversification
By Ebony Flake
Essence
Following the murder of George Floyd more than 200 tech companies, including tech giants Amazon, Apple, and Facebook, made unprecedented pledges to confront structural racism within their organizations. Two and a half years later, those promises have primarily fallen flat.
By Pamela McClintock
The Hollywood Reporter
A look at the playbook created by Walt Disney and refined over a century of theme-park rides becoming movies, movies becoming Broadway shows, and merch coming out of it all, from such indelible IP as 'Snow White,' Marvel and 'The Lion King': "There's a psychological response to Disney that other studios don't have."
By Andrew McCormick
Columbia Journalism Review
We spoke with Mary Annaïse Heglar, who cohosts the climate podcast Hot Take with Amy Westervelt. Heglar shared reflections from her work on the podcast, her critiques of how the media approaches climate change, and what journalists can do better in the coming year. 
Newsrooms Put Open-Source Methods Into Practice
By Elyse Samuels, Geoffrey King, Malachy Browne and Nadine Ajaka
NiemanReports
Some of the richest sources of information emerging are people sharing videos, photos, and reports of what's happening in their communities on social media.
How To Create a Social Media Strategy
By Brian Frederick
Search Engine Journal
Developing an effective social media marketing strategy can be tricky – particularly as platforms evolve and popularity waxes and wanes. This piece will guide you through the basics of social media strategy and give you a step-by-step plan you can implement to drive traffic and maximize exposure.