Media Bits and Bytes – February 7, 2023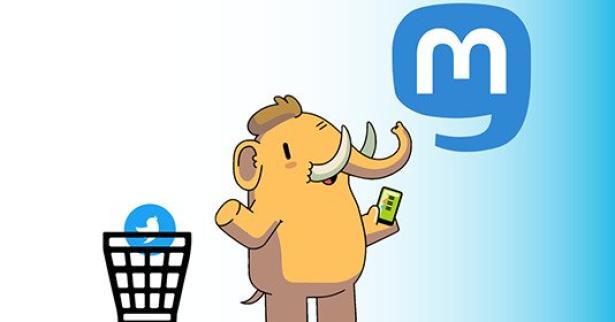 European Digital Rights (EDRi)
Smear Campaign Against FCC Nominee
By Kevin Collier and Jason Abbruzzese
NBC News
Gigi Sohn, who was first nominated in October 2021 to complete the FCC's lineup of five commissioners, was recently the target of articles that sought to connect her work with a leading digital rights group to sex trafficking and a dominatrix. Sohn is on the board of the Electronic Frontier Foundation, a widely respected nonprofit that advocates for privacy and free expression online.
What the News is Missing About Economics
Columbia Journalism Review
Rana Foroohar, a global business columnist at the Financial Times, talks about Davos, the broader state of business journalism, and "the cult of the economist."
What the News is Missing About Antisemitism
By Mari Cohen
Jewish Currents
Articles about spiking antisemitism often contribute to an ahistorical fearmongering that is likely to only deepen Jewish communities' anxiety and make it harder to accurately assess antisemitic threats. They tend to flatten a rich academic debate about the historical nature of anti-Jewish activity into clichéd descriptions of antisemitism as the "oldest hatred." 
By Harry McCracken
Whenever I chat with ChatGPT about any subject I know much about, I'm struck by how untrustworthy it is. It's prone to botching the chronological order of events, conflating multiple people with similar backgrounds, and—like an unprepared student—lobbing vague pronouncements that don't require it to know anything about the topic at hand. 
Worker Surveillance is Backfiring
By Kate Morgan and Delaney Nolan
BBC
With the rise in remote work has come a surge in workplace monitoring – some 2022 estimates posit the number of large firms monitoring workers has doubled since the beginning of the pandemic. Some monitoring programs record keystrokes or track computer activity by taking periodic screenshots. Some programs even enable full remote access to workers' systems.
Sundance 2023: Corporate vs Indie Docs
By Anthony Kaufman
International Documentary Association
If Sundance is the bellwether of the business of U.S. documentary film, it offered a glimmer of hope to filmmakers working largely outside of the corporate and for-profit systems that have increasingly dominated the nonfiction world. But making and selling documentary films without a corporate partner or streamer already  in place is full of risks and requires prudence.
Google Shares Data with Law Enforcement
By Emily Baker
Boston Review
Law enforcement agencies are embracing technologies for which there are few, if any, existing limits. Data-driven tools generate an insatiable appetite for data—not only data specifically about criminal activity, but data about anything—which is dramatically expanding the scope of law enforcement scrutiny to individuals who have no history of law enforcement contact. 
Media Whistling Past Antitrans Backlash
By Adam Johnson
Substack
Increasingly, our nominally objective reporters are falling into a pat routine of euphemism, obfuscation, omission, and permitting of cynical hate preachers to define their own movement in the vaguest, most P.R.-shop language possible. There's no mention of who they are openly targeting, much less any effort to describe or make clear the incitement effort itself. 
Meta's Laid-Back Approach to User Hacking
By Lizzie O'Leary
Slate
There is no reliable way to get a hacked Facebook or Instagram account back. These accounts may hold a lifetime's worth of pictures of loved ones, or be the basis for an entire small business; when they get hacked, it can feel like losing an appendage. So why doesn't Meta seem to care about the issue?