A Comprehensive Report on Incarceration and Women Outlines the Gender Disparities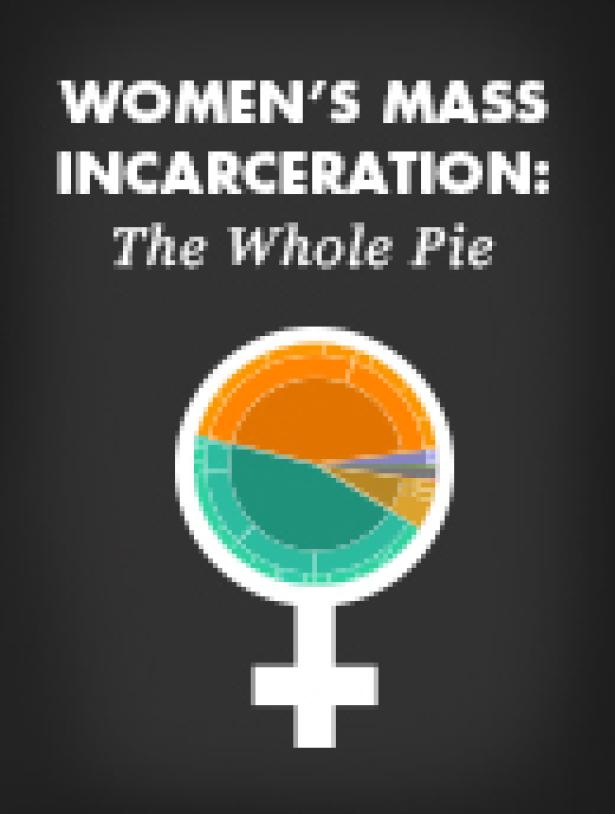 Women represent about 9 percent of all incarcerated people in the United States, but data about their circumstances is spotty at best. We do know that in recent decades, imprisonment rates for women have increased dramatically, growing at twice the pace of men's incarceration. A report published this month by the nonprofit think tank Prison Policy Initiative (PPI) provides one of the most comprehensive recent assessments of the realities facing women and girls held in the country's prisons and jails.
PPI teamed up with the American Civil Liberties Union to pull data from several government agencies, which can often be fragmented or out of date. The numbers from PPI's report show that the Covid-19 pandemic briefly disrupted the upward incarceration trends for women before they returned to "business as usual." They also show that incarcerated women are more likely to enter correctional facilities with physical and mental illnesses and more likely to be held in jails than in prisons. These are all factors that shape women's experiences while in custody.
"The carceral system was not developed with women in mind," said Cynthia Roseberry, acting director of the justice division at the ACLU. "Women are impacted in tremendously different ways than men: From the places where they're imprisoned, to their experiences inside, to the difficulty of reentry, women are impacted significantly."

Here are some of the major findings from the report:
Incarceration declines during COVID-19 were temporary
Pre-pandemic, women's populations in local jails increased by 5 percent from 2005 and 2019, while men's jail populations decreased by 14 percent in that same period. In prisons, women's populations were on the decline pre-pandemic, but at a slower pace than the decrease of men's prison populations.
Following the onset of the COVID-19 pandemic in the United States, prison and jail populations fell much more rapidly. A number of factors contributed to these population drops: For starters, delays in bookings and court proceedings slowed the entry of people into correctional facilities.
States and counties also faced increased pressure in the early days of the pandemic to reduce jail and prison populations amid concerns about incarcerated people's vulnerability to the virus and the adverse effects of lockdowns and isolation. A number of states and counties implemented measures to either divert or release nonviolent offenders.
In the first year of the pandemic, the number of women in local jails fell by 37 percent, to their lowest level since 1999. Women's prison population declined by 23 percent between December 2019 and December 2020. But these large declines were short-lived. 
The 19th previously reported on a data set tracking 500 jails throughout the country during the pandemic showing that numbers dropped, then started to rebound by June 2020. PPI's report, which captured a broader national picture, indicated that women's jail populations rose by 22 percent between mid-2020 and mid-2021, and continued to rise for the next two years. Compared to the first year of the pandemic, incarcerated populations in prisons continued to decline during the second year, but by a much smaller percent. Women's prison populations decreased by 0.5 percent from December 2020 to December 2021. They have since grown to nearly pre-pandemic levels.
Most incarcerated women are held in jails
About 49 percent of incarcerated women are held in jails, which aligns with the general incarcerated population. A majority, 60 percent, of those women in jails have not yet been convicted of a crime and are awaiting trial. Of the country's incarcerated women who have been convicted, 35 percent of them are held in jails, though only about 8 percent of convicted people overall are held in jails.
Women are more likely to commit nonviolent crimes that receive shorter sentences and as a result are housed in jails meant for short-term stays up to one year. But the differences between jails and prison are notable, researchers told The 19th.
"In a prison, because there's the expectation that people will be there for a long time, there may be programming for reentry, or education, or to address addiction, but in jails, there is not that kind of programming," Roseberry said.
Jails can also be deadly for women, she added. Women in jails have a higher mortality rate than men and die of drug and alcohol intoxication at twice the rate of men, according to the PPI report. Mental health challenges are also an issue for women in jails. Women are more likely to enter jails and prison with mental health problems and experiences with psychological distress. Between the periods of 2000 to 2004 and 2015 to 2019, deaths by suicide among women in jails increased by almost 65 percent. 
In addition to challenges addressing mental health concerns, jails are ill-equipped at responding to the physical health problems incarcerated women face, including heart disease, cancer and respiratory infections, which collectively kill incarcerated women at the highest rates.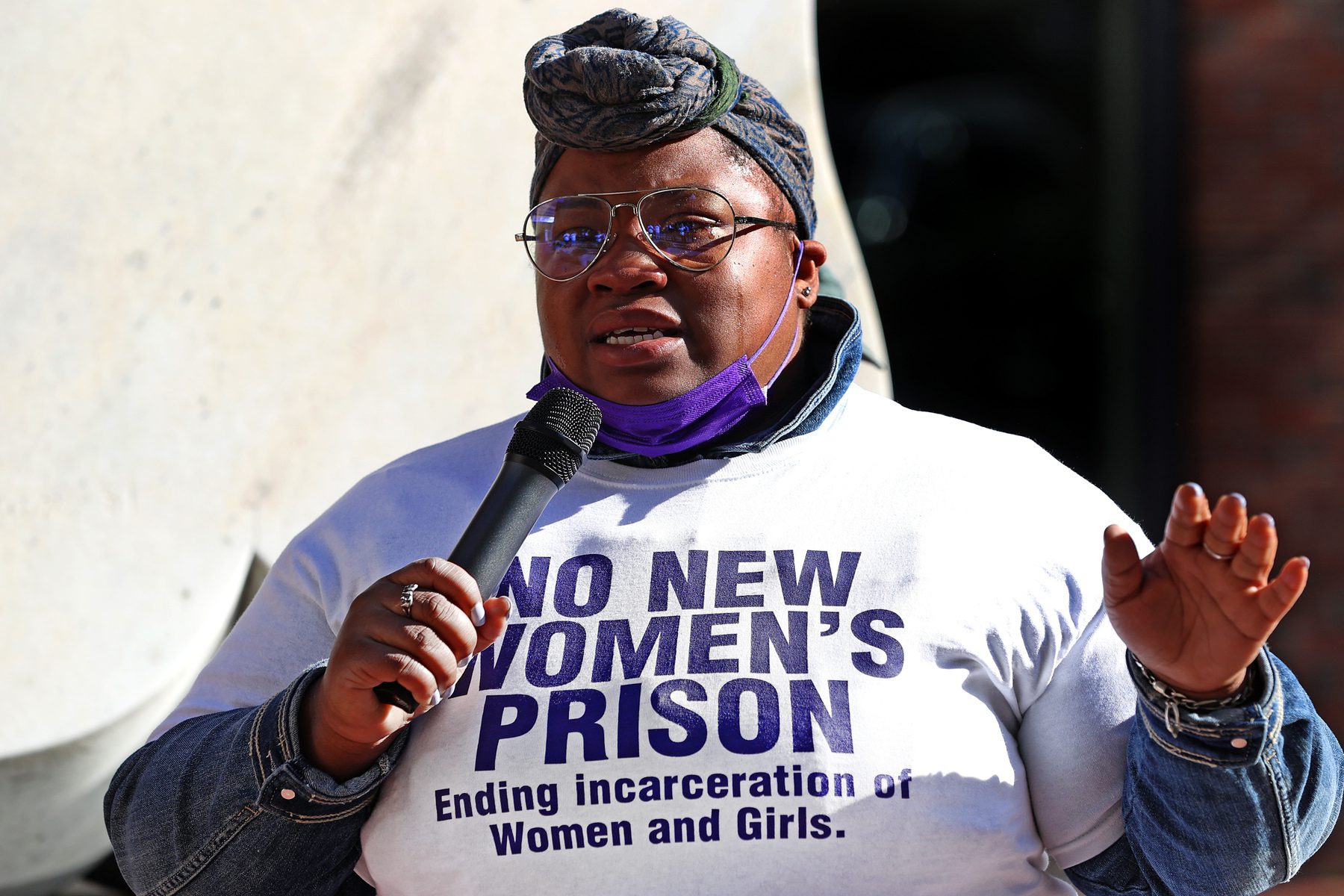 Incarceration trends affect girls as well
About 5,400 girls are held in juvenile facilities, according to PPI. Nearly 10 percent of girls in custody are held for what is known as "status offenses" such as running away, truancy, or disobeying their parents or legal custodians like teachers or camp counselors. About 3 percent of incarcerated boys are confined for status offenses.
Researchers said that one overlooked factor that contributes to status offenses is abuse that girls may experience.
Black girls account for 35 percent of girls detained, Hispanic girls account for 20 percent and White girls account for 38 percent of those in juvenile facilities. The PPI report did not provide figures for Asian or Indigenous girls, though other research indicates that Indigenous and Black girls are proportionally among the most criminalized in the country.
Another significant statistic: Nearly 40 percent of girls in detention identify as LGBTQ compared with about 14 percent of boys. Stigma among men and boys about queer identities is likely one factor contributing to this gap between girls and boys. It's unclear what other factors explain the disproportionate number of LGBTQ girls in custody, said Wanda Bertram, the communications strategist for PPI.
Speaking about queer youth generally, Bertram said, LGBTQ+ youth are more likely to experience homelessness, which can lead to incarceration. 
 "Young people are being pushed out of their home, or they're leaving home situations that are harmful for them, and then they're ending up in juvenile detention or in jail," Bertram told The 19th.
Incarceration has long-term consequences for women and girls 
Probation and parole are often viewed as alternatives to incarceration that allow people to live outside a correctional facility while abiding by a predetermined set of rules. Probation involves a person who has been convicted of a crime whose sentence has been suspended. Parolees are individuals who have served a portion of their sentence behind bars and are granted conditional release from the facility.
The conditions of a person's probation or parole can include hefty fees, curfews, job requirements, travel restrictions, and meetings with a probation or parole officer. Violating these restrictions can result in what is called a "technical violation" that can lead to prison time. PPI's analysis of the Bureau of Justice Statistics' 2016 Survey of Prison Inmates found that 33 percent of women in state prisons were on probation at the time of their arrest, "which underscores how this 'alternative to incarceration' often simply delays incarceration," the report said.
Roseberry of the ACLU also noted that the lack of rehabilitation services, such as educational courses and drug addiction programs, inside the facilities where incarcerated women are kept mean that they have trouble finding stable housing and employment after their release. Additionally, "almost 2.5 million women and girls are released from prisons and jails every year, but few post-release programs are available to them," the report said.
The economic disparities that exist between men and women, particularly women of color, around the country, are exacerbated for formerly incarcerated women. This lack of structural support increases women's chances of experiencing poverty, re-offending and returning to imprisonment.
From a policy perspective, researchers encourage more investments in support for reentry programs as well as services that address factors such as poverty, mental illness and addiction that contribute to crimes committed by women.
Candice Norwood is a breaking news reporter. Before The 19th, she was a digital politics reporter for the PBS NewsHour, a staff writer for Governing magazine covering state and local government, and a freelancer for the Bloomberg News White House team.
A century ago, the 19th Amendment to the U.S. Constitution made voting, our country's most fundamental mode of civic participation, a right regardless of gender. But this watershed moment in our democracy excluded millions of women, particularly women of color, from the ballot box for generations. And the reality is suffrage remains a work in progress for many in this country, particularly people living in states where voter suppression exists and tens of thousands of transgender Americans who face barriers to voting.
The 19th Amendment remains unfinished business, a fact we acknowledge in our logo with an asterisk — a visible reminder of those who have been omitted from our democracy. The expansion of the franchise continues today, and The 19th aims to capture this ongoing American story.
Our goal is to empower those we serve — particularly women, women of color and the LGBTQ+ community — with the information, resources and community they need to be equal participants in our democracy. We will do this through: