labor
Extreme Chutzpah! Authoritarians Launch Existential Attack on Fla. Unions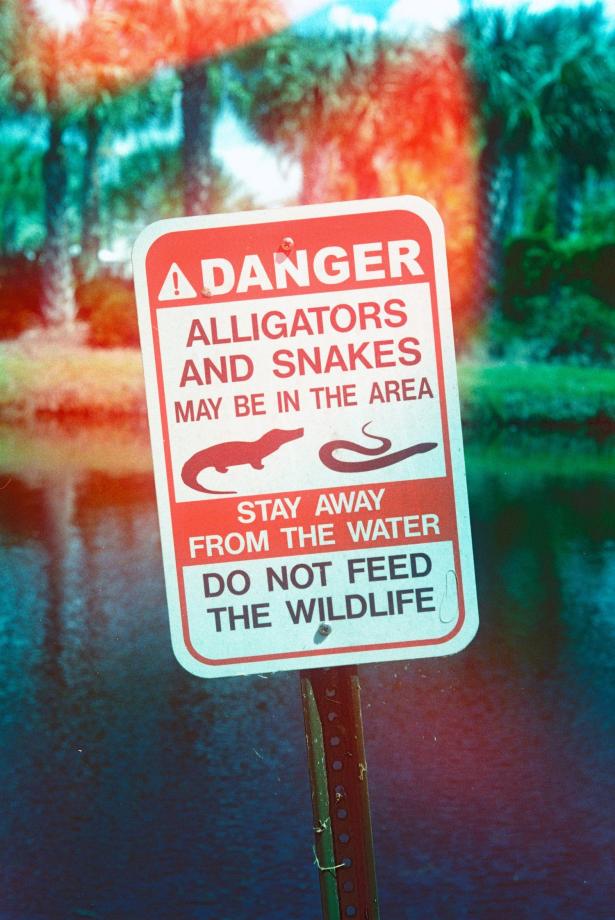 The Florida legislator who recently introduced a bill to ban the state Democratic Party — on the grounds that it supported slavery before 1865 — is now taking aim at its public-sector unions.
State Sen. Blaise Ingoglia is lead sponsor of a bill that would require public-sector unions to file a petition for recertification with the state Public Employees Relations Commission if less than 60% of workers in their bargaining unit were dues-paying members. If the union did not file that petition within one month of its annual renewal date, it would be automatically decertified. The bill would also prohibit having dues automatically collected from paychecks, let employees quit the union at any time during the year, and require unions to submit to intensive annual audits of their membership and finances.
On March 7, the Senate Committee on Oversight and Governmental Accountability approved the measure by a 5-3 party-line vote, after amending it to remove a ban on giving out union literature at any time in a workplace, even during breaks. A staff report had warned that provision might be found unconstitutional.

The bill would not apply to unions representing police, firefighters, prison guards, or parole officers.
Gov. Ron DeSantis "says he's for teachers' rights, then moves to take away their rights to teach honest lessons or join together to advocate for Florida's students and our profession," Florida Education Association President Andrew Spar said in a statement after the vote. "It is disappointing to see so many legislators go along with these attacks. One of the worst-kept secrets in Tallahassee is that many legislators secretly don't support Gov. DeSantis' agenda, but are too timid to stand up to his authoritarian ways."
A 2018 state law forces teachers' unions to file a petition for recertification if less than half the workers in the bargaining unit paid dues. Raising that threshold to 60%, according the Committee on Oversight's staff report, would knock out three of Florida's five largest teachers' unions, those representing educators in the Miami, Orlando, and Palm Beach areas, based on figures from the 2021-22 school year.
The FEA says those locals are actively adding members, though.
The bill tries to create a psychological barrier for those new members. Public employees joining a union would have to sign and date a state-prescribed membership-authorization form that specified how much they would have to pay for an initiation fee and in monthly dues. The form would have to state in 14-point type, larger than the rest of the text: "The State of Florida is a right-to-work state," that "union membership and payment of union dues and assessments are voluntary," and that no employee may be discriminated against "for refusing to join or financially support a labor union."
Gov. DeSantis proposed similar legislation in January that would apply only to teachers' unions. "We are going to fight against school union haggling that holds teachers and their salary increases hostage," he said in a statement then.
Florida had 414,000 union members in 2022, 4.5% of the workforce, according to the federal Bureau of Labor Statistics, with about half in the public sector. Unions also represented 97,000 nonmembers. The FEA, with 150,000 members, is the state's largest.
The anti-Democratic bill
Ingoglia's anti-Democratic bill, introduced Feb. 28, would force the party to dissolve and re-form under a "substantially different" name, with all current registered Democrats listed as "no party affiliation" in the interim.
If leftists have campaigned for the removal of statues for things the people they depict did in the past, Ingoglia argues, "it would be hypocritical not to cancel the Democratic Party itself for the same reason."
This is extreme chutzpah, as the Republican Party's strength in the South over the past six decades was fueled by white backlash to the outlawing of racial segregation.
It's also obviously trolling, but there's serious political muscle behind its sentiment. Ingoglia, a real-estate developer from Tampa's northern suburbs and former chair of the state GOP, is close to DeSantis. The governor is in the process of replacing the leadership of the state-run New College in Sarasota with white-Christian nationalists, with the goal of purging its faculty and revamping the curriculum to fit his standards of political correctness.
"He says on repeat that he's for freedom, but we see a multitude of limitations on what teachers and professors can teach, what students can learn, what books they can read, and what courses our college students can take," Spar said on March 7.
DeSantis has tapped Ingoglia to sponsor several of his legislative priorities, including a major tax-cut bill, term limits for local school-board members, and letting juries recommend the death penalty without being unanimous.
Outlawing a political party might seem blatantly unconstitutional, but it has happened before in the U.S. The Communist Control Act of 1954 banned the Communist Party, and before that, several dozen leaders and members of the Communist and Socialist Workers parties were imprisoned under the Smith Act of 1940, which barred advocating the overthrow of the U.S. government. The Supreme Court upheld their convictions in 1951, but most were released after it revised that ruling in 1957.
The Taft-Hartley Act of 1947 denied bargaining rights to unions whose officials did not sign affidavits that they were not Communist Party members. That and employer blacklists wiped out leftist unions such as the Mine, Mill, and Smelter Workers and the New York City Teachers Union, and most other unions purged their leftist officials. (The United Electrical Workers survived.)
DeSantis and the Trumpist fascist movement are fanatical enough to denounce even centrist Democrats as dangerous radicals and enemy traitors who should be obliterated. And what better way for a party that has lost the popular vote in seven of the last eight presidential elections to retain power than by creating a one-party state?