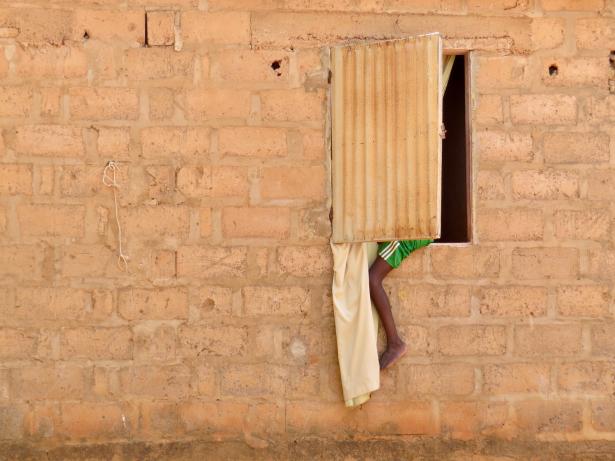 E. Diop on Unsplash
In Slaves for Peanuts, Jori Lewis, an award-winning journalist, and writer, tells the story of how the trade in people gave way to the trade in this humble nut. Drawing on archives across six countries, it is a story of a slow emancipation, one that narrates how emergent values of freedom came to be entwined with colonial aspirations of civility, humanitarianism, and trade.
"Because each slave can bring in enough peanuts to equal his selling price, instead of selling them, let's use our slaves to cultivate our fields," the chief of Ndakaaru, as Dakar was first known, told his people after speaking with a French trader. It set off a "peanut rush."
Early interest in the commodity value of peanuts, which grow in the sandy Sahelian ground with bushy green leaves and small yellow flowers, came from a London trading house on the Gambia River. Vegetable oils were used by soap boilers to make the soap used to grease the machines which were driving the Industrial Revolution. Where the British turned to the cheaper palm oil, the French sought the superior quality that their public was used to; and when olive groves were hit by successive frosts, soap makers in Marseille turned to the peanut. Later, America's theater halls, circuses, and baseball games drove demand.

The drama in the book arises from the particular colonial situation in Senegal in the late 19th century, which, at the time, consisted of trading outposts in coastal cities. France had abolished slavery in some of its colonies in 1794, yet it would take until 1848, and political revolution in Europe, for a second decree to make it more definitive. The principle that "French soil frees the slave who touches it" contained within this new legislation propels the interwoven historical narratives that follow: the issue of fugitives fleeing to these outposts and the contradictions inherent in expanding trade into territory where this rule did not yet apply.
It was in Saint Louis, one such outpost, on an island in the mouth of the Senegal River in northern Senegal, that the shelter for runaway slaves (Asile des Esclaves Fugitifs) was established. The formerly enslaved would only be granted freedom certificates after a 90-day waiting period, a fraught time during which owners could demand their property back. The shelter helped hide fugitives and once they were free, provided an "extraordinary outreach program" and helped them find "a new sense of themselves in this new world." It was founded by Reverend Walter Samuel Taylor, the principal pastor of the Paris Evangelical Missionary Society's outpost. A Sierra Leonean national, he was the son of enslaved people who had himself been freed from the hold of a slave ship. It is in letters between this "native evangelist" and the Protestants in France who funded the shelter that Taylor's emancipatory ideals increasingly come up against missionary ambition to "civilize" Africans and to propagate French culture.
It is also in these letters, however, that we come closest to the lives of the formerly enslaved. For most, records are scant. They "splashed into history" in the freedom roles of Moniteur du Senegal, Senegal's first newspaper founded by its French governor. However, it is in Taylor's letters that we hear stories—especially of those displaying promising missionary zeal—of close escape, happy marriages, and teenagers sent to Bordeaux for an education.
In the Preface to the book, Lewis alludes to the "muteness" of slavery, as Zora Neale Hurston once described it. "The distance of a century reveals only flickering, spectral forms," she writes, and the reader perhaps shares her frustration when she says, "I wish I could have done more." And yet, Slaves for Peanuts can be read to sit among other works that are "listening closely" to the archives, to take the words of Ruth Wilson Gilmore. Gilmore, a prison abolition activist and scholar, draws on W. E. B. Du Bois's Black Reconstruction in America to argue against the nihilism suggested by the word "abolition," emphasizing the "presence" it brings about instead. She cites Tulani Davis's study of community-making among formerly enslaved in the American South as an example of the "reconstruction" work that can come from careful listening to archives. Lewis' deduction and musing on the limited sources available can be held in a similar vein. Maybe, too, it takes the distance of a century for voices to become less mute. Hurston's own book, Barracoon, an account of the last surviving slave in America, written in 1931, was only published in 2018.
The tenuous position of the formerly enslaved was somewhat alleviated when, in 1883, a new law reduced the waiting time for freedom certificates to eight days. Throughout Slaves for Peanuts, however, we learn about the "administrative pirouettes" and "linguistic subterfuge" (slaves became domestics and servants) of the colonial administration. The "contortions" of the French arose from the "delicate business" of maintaining peace and trading partnerships with those Senegalese kingdoms that ruled over the land which would grow these precious nuts. Early on, slavery remained an "open secret" and efforts toward emancipation were timid: they needed to placate rulers of the fugitive slaves they freed and protected. But it was their efforts to advance the peanut frontier with the building of a railroad that really turned the tide.
The Kingdom of Kajoor, a slim piece of fertile land running between colonial outposts in Saint Louis and Dakar provides the second main setting of the book. "The French coveted Kajoor. They ached for it beyond measure," Lewis writes. She describes a process of attrition through which French authorities expanded their reach from their more discrete coastal outposts to the transformation of kingdoms into effective puppet states, to soft occupation, and ultimately to their violent destruction and outright colonization. The image of machine guns pointed out of the windows of a train forging its way as a "scar" through the kingdom, is a particularly violent image that stayed with me. When Senegalese rulers did not comply with the "free soil" principle, gaining control of the land itself increasingly became the French solution—a move that was legitimized with the humanitarian cloak of freeing people from bondage.
A Moniteur correspondent who rode the peanut train's inaugural journey wrote: "Everyone felt as though they were at the dawn of a new era." I couldn't help but feel the echo of history. At another inauguration, for a new train leaving from the same station more than a century later, Macky Sall, the current Senegalese President declared: "A new dawn… a journey through time… a great technological leap for Senegal and for Africa." The Regional Express Train connects the old colonial center by 32 km of track to Diamniadio, a new city under construction; sometimes nicknamed the voie de l'émergence (in French voie can mean both "way" and "train track"), it is a flagship development project, and embodies the promise of the new politics of "emergence," characterized by the self-assertion of Africa's own priorities. It was French companies that constructed the new train, with a fare too expensive for most.
The shift from the trade in people to the trade in peanuts was certainly a "social revolution." And yet, in the latter chapters of the book, we learn too of how farmers were caught in a system of credit that "wove a web of dependence" around them; a "crushing supremacy," as one geographer the author cites put it. In the final pages Lewis writes, "The transition to freedom took longer than it should have."
Slaves for Peanuts deftly exposes the blurred lines between slavery and freedom at this particular crossroads in the late 19th century and provides historical lessons that continue to resonate today. "Françafrique" is not over. Emancipation is slow.
Slaves for Peanuts, A Story of Conquest, Liberation, and a Crop that changed History (2022) by Jori Lewis is available from The New Press.
---
Anna Wood is a PhD candidate in social anthropology at the University of Cambridge. Her research is on poverty and social policy in Dakar, Senegal.
Africa Is a Country is a site of opinion, analysis, and new writing on and from the African left. It was founded by Sean Jacobs in 2009. Unless otherwise noted, all the content on Africa Is a Country is published under a Creative Commons license.