For leaders like Trump and Putin, telling big lies isn't about persuasion -- it's about power.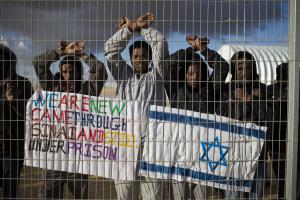 A tour of the "real Israel" would show members of Congress the ugly truth behind Israel's propaganda.
A decade after the Bush administration used the CIA's "yellow cake" tale and other faulty evidence, the government is yet again relying on the CIA to lead a domestic propaganda effort for military action abroad. If these videos can sway American public opinion, as they're intended to do, and influence Congress to vote to attack Syria, this could become the first YouTube war.
Subscribe to Propaganda