Friday Nite Videos -- September 27, 2013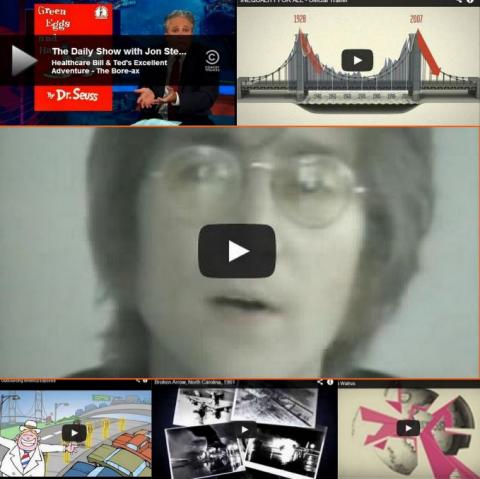 To view a Friday Nite Video, click an image below,
---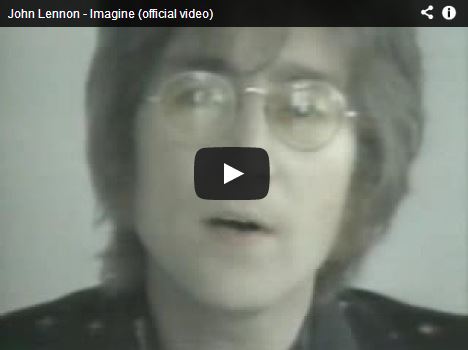 The official video of the most popular song of John Lennon's solo career. Its simple language and graceful harmonies proclaim a powerful vision of all humankind organizing itself around moral principles. 
---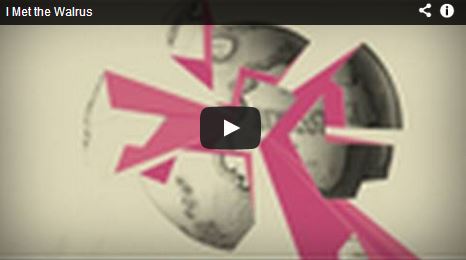 In 1969, 14-year-old Beatle fanatic Jerry Levitan snuck into John Lennon's hotel room and convinced him to do an interview. Thirty eight years later this animated short film using the original interview recording as the soundtrack won the 2009 Emmy for 'New Approaches.'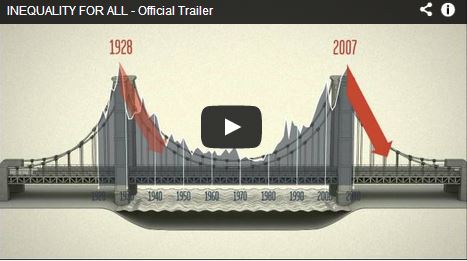 In this movie, former Labor Secretary Robert Reich uses humor and a wide array of facts to explain how the massive consolidation of wealth by a precious few threatens the viability of the American workforce and the foundation of democracy itself. Now opening: check for local listing.
---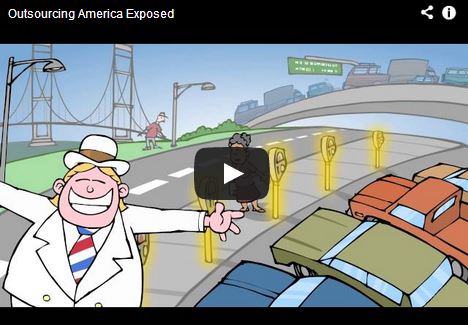 This video by the Center for Media and Democracy exposes the privatizers and profiteers selling out our democracy.
---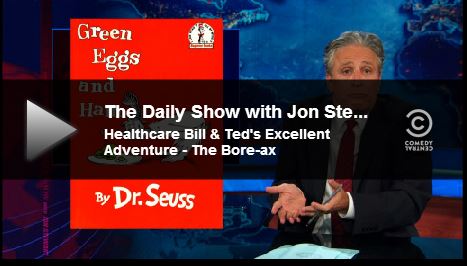 To express his opposition to Obamacare, Ted Cruz cites a children's book about a stubborn jerk who decides he hates something before he's tried it. 
---
North Carolina Was Almost Hiroshima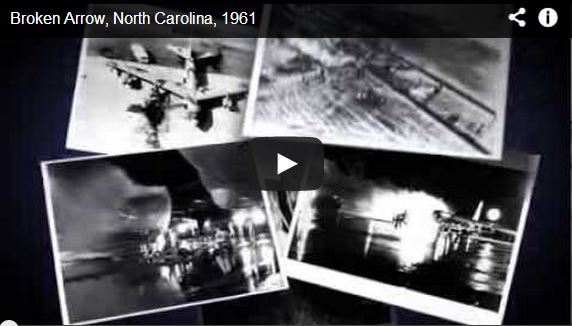 This is an excerpt from "Always/Never: The Quest for Nuclear Safety, Control, and Survivability," a documentary made by the Sandia National Laboratories in 2010, categorized as OFFICIAL USE ONLY, and never released to the public. The film was produced, directed, and edited by Dan Curry.
In this sequence, Sandia weapon designers discuss how a 4 megaton hydrogen bomb almost detonated in North Carolina on January 23, 1961, when a B-52 bomber broke apart midair, three days after the inauguration of President John F. Kennedy.