Media Bits & Bytes - Slipping into Darkness edition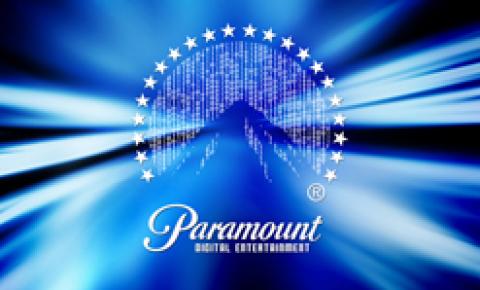 Paramount Digital Entertainment logo, The Illusion Factory
Web-Access Ruling Is a Loss for People of Color - Rashad Robinson (The Root)
Supreme Court Will Consider Whether Police Need Warrants to Search Cellphones - Adam Liptak (New York Times)
Paramount Stops Releasing Major Movies on Film - Richard Verrier (Los Angeles Times)
Half of Taxpayer Funded Research Will Soon Be Available to the Public - Andrea Peterson (Washington Post)
Payment Card Data Theft Jumps Five-fold - Byron Acohido (USA Today)
Web-Access Ruling Is a Loss for People of Color
By Rashad Robinson
January 17, 2014
The Root
A federal appeals court in Washington struck down the FCC's Open Internet Order, the regulatory framework enshrining at least the principle of open access, and said the FCC lacked the authority to enforce the order as it was written. It was a big victory for plaintiff Verizon and, by extension, for all telecommunications companies eager to turn the Internet into a mirror image of cable TV: full of restrictions, limits on consumer choice and toll stations designed to maximize their profits at our expense. And it was a loss for their customers.
This is particularly important for black and brown Americans, whose adoption of smartphone use has outpaced that of the general population. Our communities rely on the Internet to speak without a corporate filter, to access information and connect to the world and to be able to organize and hold public officials and corporations accountable.  Without the Net neutrality protections we had a week ago, the public is now at the mercy of the massive corporate Internet service and Web content providers.
Supreme Court Will Consider Whether Police Need Warrants to Search Cellphones
By Adam Liptak
January 17, 2014
New York Times
The Supreme Court on Friday agreed to hear a pair of cases about whether the police need a warrant to search the cellphones of people they arrest, presenting a major test of the meaning of the Fourth Amendment in the digital age.
The court has long allowed warrantless searches in connection with arrests, saying they are justified by the need to find weapons and to prevent the destruction of evidence. The question for the justices in the new cases is whether the potentially vast amounts of data held on smartphones warrant a different approach under the Fourth Amendment, which bars unreasonable searches.
Paramount Stops Releasing Major Movies on Film
By Richard Verrier
January 18, 2014
Los Angeles Times
Roll credits.  For more than a century, Hollywood has relied on 35-millimeter film to capture its fleeting images and deliver them to the silver screen. Now, in a historic move, Paramount Pictures has become the first big studio to stop releasing its major movies on film in the United States.
The studio's Oscar-nominated film "The Wolf of Wall Street" is the studio's first movie in wide release to be distributed entirely in digital format.  Paramount recently notified theater owners that its Will Ferrell comedy "Anchorman 2: The Legend Continues," which opened in December, was the last movie released on 35-mm film.  Previously, only small movies such as documentaries were released solely in digital format.
The decision is likely to encourage other studios to follow suit, accelerating a complete phase-out of film that could come by the end of the year.
Half of Taxpayer Funded Research Will Soon Be Available to the Public
By Andrea Peterson
January 17, 2014
Washington Post
Proponents of the open access model for academic research notched a huge victory Thursday night when Congress passed a budget that will make about half of taxpayer-funded research available to the public.
Deep inside the $1.1 trillion Consolidated Appropriations Act for 2014 is a provision that requires federal agencies under the Labor, Health and Human Services, and Education portion of the bill with research budgets of $100 million or more to provide the public with online access to the research that they fund within 12 months of publication in a peer-reviewed journal.
While the government funds a significant chunk of academic research in the United States, most taxpayers do not have access to the results of that research, which is often kept in pay-walled databases controlled by commercial publishers. As the Internet has made it far easier for academics to share their research results, many have pushed for a more open system that allows public sharing of scholarly research commonly called "open access." But some publishers have cracked down, even going after individual professors who post their research on their university Web pages.
Payment Card Data Theft Jumps Five-fold
By Byron Acohido
January 23, 2014
USA Today
Well north of 740 million records were exposed in 2013, making it the worst year in terms of data breaches recorded.  That's a very conservative number derived by analyzing approximately 500 breaches listed on the Privacy Rights Clearinghouse Chronology Data Base, according to the Online Trust Alliance.
Even so, the Clearinghouse's tally shows a five-fold Increase in credit card and social security numbers lost, year over year. But here's the real kicker: the OTA has determined that fully 89 percent of breaches were avoidable if basic security controls and best practices been enforced.