food
Food Trends for 2016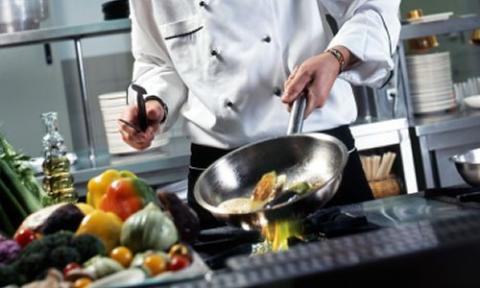 Some food trends for 2016 may prove transformational,Technomic
The U.S. restaurant industry is evolving in profound ways, according to Technomic. The food research and consulting firm has predicted 10 trends that may prove transformational in 2016, ranging from menu tweaks to technological and social upheavals.
The sriracha effect: Having learned that sriracha sauce can add instant ethnic cachet to something as straightforward as a sandwich, chefs are scouting the world for other assertive flavorings to employ in similar ways. Likely bets: ghost pepper from India; sambal from Southeast Asia; gochujang from Korea; harissa, sumac, and dukka from North Africa.
Elevating peasant fare: Meatballs and sausages are proliferating—traditional, ethnic, or nouveau, shaped from many types and combinations of meats. Likewise on the rise are multi-ethnic dumplings, from pierogis to bao buns.

Trash to treasure: High protein prices have raised the profile of under-utilized stewing cuts, organ meats, and "trash" species of fish—but the "use it all" mindset has also moved beyond the center of the plate.
Burned: Smoke and fire are showing up everywhere on the menu: in charred or roasted vegetable sides; in desserts with charred fruits or burnt-sugar toppings; in cocktails featuring smoked salt, smoked ice, or smoky syrups.
Bubbly: Effervescence makes light work of the trendiest beverages: Champagnes and Proseccos, Campari-and-soda aperitifs, adult-only "hard" soft drinks including ginger ales and root beers, fruit-based artisanal sodas, sparkling teas.
Negative on GMOs: Whatever the science says, many consumers have made up their minds: no genetic tinkering with their food. Some diners will gravitate to restaurants touting GMO-free fare; others will demand GMO labeling on menus.
Modernizing the supply chain: Climate destabilization, mutating pathogens, and rising transportation costs, among other challenges, will lead to increasingly frequent stresses on the food supply chain. Consumer demand for "fresh" and "local" fare also challenges a distribution system based on consolidation, centralization, large drop sizes, and long shelf life.
Fast food refresh: Consumers gravitate to "better" fast food, transforming and diversifying the industry. "QSR plus" concepts with fresher menus exploit a price niche between fast food and fast casual (think Culver's or Chick-fil-A). "Build your own" formats are springing up in more menu categories.
Year of the worker: In today's tighter labor market, mandates to boost minimum wages will reverberate up and down the workforce, with experienced staffers demanding proportional raises and skilled workers (already in short supply) even harder to hire. Front-of-house technology and back-of-house automation will help restaurants do more with fewer or lower-level workers.
The delivery revolution: Proliferating order-and-pay apps and third-party online ordering and delivery services make "dining in" easier than ever and, in some cases, "dining out" a thing of the past. App-only services like Munchery deliver food from commissaries, bypassing the brick-and-mortar restaurant altogether.
Chris Urban
312-506-3929