food
Why Cuba Is Becoming a Serious Culinary Destination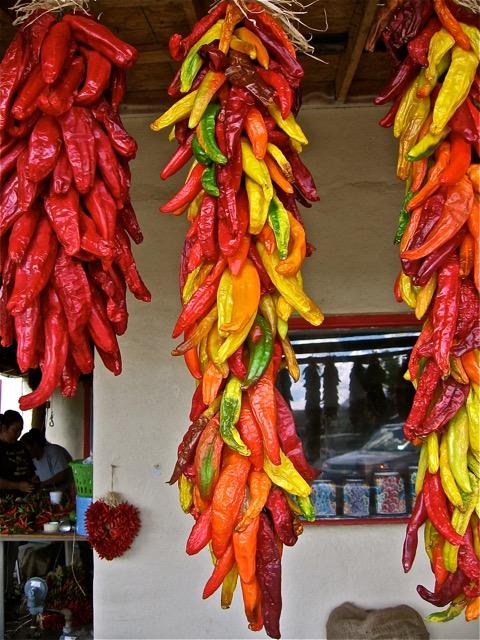 Is our island neighbor to the south becoming a culinary destination? Tamar Adler flies to Havana to find out.,www.jeannetteferrary.com
Waiting for my 2:30 p.m. charter flight from JFK to Havana—aboard the somewhat unnervingly named Xtra Airways—I consider the small flock of mottled facts that are the sum total of everything I know about Cuba.
It is shaped like a crocodile. It is even called, sometimes, El Cocodrilo. Christopher Columbus landed there in 1492, and is reported to have named it the most beautiful place on earth. The year I graduated from college, a Cuban boy named Elián floated to the Miami shore on a black rubber inner tube and was eventually sent back. Cuba is a Communist dictatorship led by Fidel Castro from 1959, when he and Che Guevara overthrew the corrupt puppet government of Fulgencio Batista; it's now run by Fidel's brother Raúl. Hemingway lived in Havana. So did Lucky Luciano and sometimes Meyer Lansky. The U.S. has sustained a diplomatic and trade embargo against the crocodile island for 55 years. But in December 2014, President Obama restored relations, and in July, JetBlue began offering direct flights—albeit serviced by Xtra Airways.
Most immediately material to me, word has been drifting off the island of lovely little restaurants competing for the tourist dollar. This is as surprising as the reopening of the American embassy. Although Cuba is a fertile tropical place, post-revolution shortages and rationing and complicated bureaucracy have, in combination, earned it a reputation for some of the worst food in the world. Putting it plainly is author and artist Gary Indiana, who has lived part-time in Cuba for seventeen years: "The food is terrible," he tells me, "and anyone who says otherwise hasn't been there." For decades, he explains (and I read, on my three-hour flight), ingredients were canned, processed, powdered, frozen . . . or simply missing.

I touch down on an autumn evening, badly wanting to see what has changed. The air is blissfully warm. Palm trees line the runway. At the airport's exit, taxis are a mix of new Japanese models and the pastel mid-century American specimens that are the universal mental postcard of Cuba. My taxi driver points out the Tropicana cabaret and a military cadet school. Though anyone who has lived in Cuba has advised against it, I've booked at Meyer Lansky's Hotel Habana Riviera. When it was built amid the revolutionary upheaval of 1956, rising like a large billfold out of the hot beachside highway, it cost $8 million and was the city's first air-conditioned hotel: there was a huge swimming pool, a gilded and Deco Caribbean-colonial café. Ginger Rogers was the hotel's Copa Room opening act.
My room on the ninth floor reeks of mothballs. A moth that befriended me in the hallway has accompanied me inside, on my handbag. For the rest of my stay, I have a taupe, winged roommate. The royal-blue carpet is worn to the floor in spots. One of my two walls of windows has been bricked off, then covered by a drape. Wires protrude. The pool is empty. The Internet is down. There is no outside phone line. I hope my first night's dinner companions weren't expecting confirmation and find a taxi to Casa Miglis, in Centro Habana. The drive is via the Malecón, a five-mile-long boardwalk on which, even in the absence of electric streetlight, nightlife percolates. As we arrive in the darkened city center I notice card tables hosting lively games set up mid-street. My taxi pulls up politely behind one such table, at which four men sit, in white undershirts, with serious looks on their faces, hard at play.
Word has been drifting off the island of lovely restaurants competing for the tourist dollar. This is as surprising as the reopening of the American embassy
The restaurant is beautiful. With a large, cold gin and tonic in hand, I take it in: high ceilings, colonial tile, a butler's cart holding scotch and aged rums. I am in a Graham Greene novel. This might as easily be Hanoi or Port-au-Prince. Fans turn overhead, and the tables are set with mismatched crystal and lovely, heavy plates and cutlery. I note that the room is full of Cuban cognoscenti and Europeans, all speaking accented English and Spanish in a worldly pidgin.
Michael Weissenstein, the AP's Cuba bureau chief, and his stepmother, whom I'd met on the flight from New York, arrive. We order rum drinks, then gazpacho, a plate of fried chicken, and ceviche, Mexican veal stew, Greek pork with tzatziki, and seafood stew with aioli. Dessert is deep-fried bananas and vanilla ice cream. I had hoped for something more expressive of a Caribbean island populated over centuries by Africans, Spanish, and indigenous tribes. Instead the hodgepodge of culinary influences—Spain, Mexico, Greece, France—puts me in mind of something architect Hermes Mallea, author of the formidable volumeGreat Houses of Havana and a regular visitor, had told me about contemporary Cuban cuisine: "Cubans have been isolated for so long, they want to cook and eat, even if they're in Cuba, like they're not on the island."
The gazpacho is delicious—cold, rich with olive oil, garlicky and bright (though its garnishing croutons are a premade sort I haven't seen since weekends spent at my grandparents' house on Long Island). The fried chicken—flour-and-spice-dusted white meat—is wonderful and peppery. The Mexican stew, redolent of several kinds of chile, is a collective favorite. It does not all belong on the same menu by any stretch of the imagination—but what's most impressive to me is the fact that this restaurant even exists: with seats for 50 and cold cocktails, turning tables as quickly as an urbane clientele will pay their checks.
A brief history lesson, with a lens on the table: Back before the island's food markets and restaurants were nationalized in 1959, Cuba's large upper middle class ate well. Then, private enterprise was forbidden. Food rationing began in 1962 and remains, via the libreta de abastecimiento(supplies booklet), which the journalist Patrick Symmes, who has been reporting on Cuba since the 1990s, has called "the foundational document of Cuban life." The collapse of the Soviet Union around 1991 marked the beginning of the most artfully euphemized epoch I've heard of: Fidel Castro's Special Period in Peacetime, during which Cuba lost up to 85 percent of its imports and exports. Farms went fallow. Cubans lived on sugar water until dinnertime. Stories abound of dairy cows eaten for meat, of street cats and zoo animals going missing. The weight of an average Cuban decreased by 30 percent. Symmes summed it up nicely: "You've heard the classic Cuban food joke?" I hadn't. "What were the three greatest successes of the revolution? Education, health, and defense. What were the three greatest failures? Breakfast, lunch, and dinner."
In 1994,
Castro legalized a limited kind of private restaurant called a paladar, with no more than twelve seats, run exclusively out of Cubans' houses. He intermittently legalized farmers' markets, called agromercados, but they were often empty, and no Cuban on a monthly salary of $25 could afford to shop at them. The only way to keep from going hungry was to steal from the state and sell one's pilfered goods on the black market.
Things changed in 2011. Raúl Castro reversed official policy on private business, and ordered city land donated to farming cooperatives. Paladar restrictions were loosened to allow 50 seats, non–family member staff, and tenancy in any locale rented from a Cuban citizen or the Cuban state. Now, with the normalization of relations with the U.S., a vital piece of the marketplace—an influx of foreign dollars allowing updating of infrastructure, raising of capital, and demand—is beginning to materialize.
Chef Binimelis tells me, not by way of complaint, that his kitchen is stocked with only three sauté pans. 'You should see me running around in there!'
The next morning is brilliant blue. Across the highway that separates my hotel from the Malecón, the beach is empty except for turkey vultures that dive and hop in a palm-shaded inlet. Two women in white scarves wade into the sea to perform what looks to be a mystic rite. Walking uphill toward the agromercado said to be the best in Havana, I pass dozens of colonial mansions, each a different dazzling color, in varying states of decay and renovation. Construction crews haul old bits of crumbling wall outside. There is the dust of new business in the air.
A stand at the entrance to the market holds four varietals of newly dried, hand-packaged beans. Another holds two different kinds of chiles. There are bouquets of what looks like bok choy. There are avocados and guavas and mangoes, bitter oranges and limes, eggplants, cucumbers, tomatoes. One man sells a small mountain of fresh herbs. A woman sells dried spices. There are butchers offering cuts of fresh pork along the market's perimeter. I buy a coconut whose top is hacked off to order, a straw inserted into its middle.
There are gaps: I see only one type of lettuce. One varietal of eggplant. One of tomato. Compare this with summer markets in southern France, or Sicily, or Thailand, or in New York, where in August I browse among fairy-tale eggplants, Cinderella eggplants, Thai eggplants, Japanese eggplants. But there is produce. There is commerce. And though many are tourists (British, German, Japanese), there are customers.
Alongside the market is a government dispensary: a vast, nearly empty aquamarine-painted storeroom—the color palette is very Wes Anderson—most notable for the disparity between its size and its inventory. There is a blackboard at the entrance that lists subsidized products, which can be obtained with one's libreta and a few cents. It reads "rice; rice; beans; spaghetti; white sugar; brown sugar; oil; jam; coffee; matches." The rest is blank. At the bottom is a matrix that shows salt allocation per family. Behind the board are shelves empty but for a few bags of rice and beans. The difference in aesthetic, and in liveliness, between the two spaces—one a functioning marketplace, the other with the rank feeling of a morgue—seems an almost cartoonish illustration of Cuba past and Cuba present.
That night, I find a neatly preserved black Chevrolet taxi for the ten-minute ride to the cobbled streets of Old Havana. I'm joined by two friends who are working on a culinary-renewal project here called Cocina Abierta. One, a chef named Melissa Fernández, was born in the U.S. to a Cuban mother and still has family living nearby. The other, Varun Mehra, organized a delegation in 2012 of chefs from the Bay Area to visit farms near Havana and cook for Cuban luminaries. The three of us get the last free table at O'Reilly 304, a tiny two-story building, its walls heavily decorated with old movie posters. Gin and tonics are served in massive goblets, garnished with long, spiral-cut citrus rinds, wedges of fruit, and boutonnieres of herbs. Daiquiris come in repurposed milk bottles. There is something called Fukushima soup, traditional Cuban fried yucca with honey, tacos, ceviche, and tuna tataki. It is, again, an international salmagundi, but if one puts the word fusion out of mind, the meal is wonderful, in a breezy, holiday-making way. We eat empanadas filled with vegetables and cheese; tacos of pork and plantain, yucca fritters, truly delicious papas bravas. The night echoes with trumpet and standing bass. A few blocks away salsa dancers fill the entrance to the bar that claims to have been Hemingway's favorite for mojitos, La Bodeguita del Medio.
Melissa and Varun have invited me to join them on a trip to the island's far-eastern tip, to a town called Baracoa, where the cuisine has historically been autonomous, and Baracoans have harvested coconuts, cacao, coffee, and bananas in relative isolation. There was no road here until 1964—and it is still a 20-hour drive from Havana. So the following morning, we board a decrepit plane at 6:00 a.m., waiting through slightly terrifying engine rumbles. Two seat-back tables clatter from their hinges at takeoff.
We land at 8:00 a.m. in a worn tropical village where the two main forms of transportation are bicitaxis—rickshaw carriages attached to recumbent bicycles—and coches, which in Baracoa refers to mule-drawn carriages. There are also a few decommissioned Soviet army jeeps, adorably called jeepies.
We are meant to immediately rush to visit a man who harvests his own honey, grows his own almonds, and teaches classes on traditional agriculture and local culinary traditions. I, however, have not been able to get onto the Internet for three days—and have not eaten breakfast; there is still no airport food, other than bags of cookies and potato chips, sold intermittently by tired workers. So I skip the tour and instead find space on a shiny green iron bench, under a leafy palm outside the Office of Cuban Telecommunications, where with a purchased Internet card I find impressive wireless.
My indolence is Buddhist in its fruitfulness: A very thin, tan old man approaches with an arm hung with tapered cones made from what appear to be dried banana leaves. He murmurs "cucurucho" a few times before I understand he's not calling me a pet name but selling me what hangs from his arm, the source of a heavenly smell. I pay him the equivalent of four cents and untie the cone's top, which is like a little hat, to find inside a dense, sticky caramel-brown mass. This is a cucurucho: a local sweet made of grated coconut flesh mixed with honey, a little sugar, and, in mine, mandarin-orange marmalade, and steamed. It is my first taste of unadulturated Cuba, and it is magnificent.
Joel Binimelis, chef of a regal state-run restaurant in a beautiful old stone fortress at the town's western edge, has asked us to be his guests for dinner. He has set a grand table on a covered balcony, with a fussier setup than any of the other tables around it: an extra damask tablecloth, runners, entrée plates, salad plates, and napkins shaped into fans. And then begins a progression of dishes, none of which I've seen or heard of, or read of, in the very limited extant literature on Cuban gastronomy.
First is a bowl of tetí. Tetí are little fish that school at the mouths of Baracoa's rivers during waning moons between July and January. They are caught at a centimeter long, by mosquito net. They have the richness of tiny eels. Next comes warm, freshly boiled blue crab atop a pile of calalú, which is the leaves of boniato—the local sweet potato—sautéed and then simmered in coconut milk. This is the most delicious thing I've eaten in Cuba yet, vibrant green, sweet, and rich. On another great platter, placed in the table's middle for sharing, are boiled breadfruit seeds, to be eaten like chestnuts. They taste like them, too—basic, nutty, subtle. After this is a plate of all the specialties of Baracoa we've not had yet: fresh fish, lightly fried, dressed in tomato-flecked, achiote-stained salsa de coco; ripe fried plantains; fresh green papaya salad. The last dish is a chilled version of chorote—fresh, locally grown cacao, grated into steaming milk and sweetened, served with thick, cold coconut cream.
As I walk around the restaurant's grounds, waiting for the long good-byes that are characteristically Cuban to end, I pass other tables mid-meal. I'm surprised to see square slices of processed cheese and artificially pink ham. A pale chicken cutlet, rice, and beans. The sad soul who has ordered lobster à l'Américaine, or what here occupies that slot, faces a sea creature frozen long ago, in a sauce made of the powdered milk and old flour that this state-run restaurant is legally bound to buy.
Chef Binimelis confirms the following day that he is obligated to purchase his regular ingredients through official state channels, where almost everything is processed or frozen. He tells me, not by way of complaint but point of fact, that his kitchen is stocked with only three cooking vessels: three sauté pans. "You should see me running around in there!" he says proudly. Our menu, he admits, was written for us alone. He tracked down each ingredient through private channels, gray-market contacts, unnameable sources. He paid for it himself.
It all corroborates and refutes what Gary Indiana told me. The Cuba that has not been mangled and manhandled by geopolitical chess has close memory of good food, and the nearer one gets to the places ingredients are grown, the less bureaucracy can interfere. But even here, at this far-eastern tip, bureaucracy does. Chef Binimelis would love to serve fresh crab and calalú to all his customers. He would also like more pans. Obstacles still glower.
One final meal to describe: lunch at Kiribá, housed in the jungle, twelve miles from Baracoa, an outdoor kitchen and music hall whose mission is to preserve both the culinary and musical traditions of the region. (Kiribá is the musical precursor to son, which is the musical precursor to salsa.)
We listen to kiribá songs and dance with the performers, who range in age from 60 to 80, and wear large floral skirts or guayaberas and pressed pants. Then we eat steamed banana, filled with crab and packed into a banana leaf, then crab in rich and spicy coconut-milk salsa. We eat calalú, cooked to almost a dark green, glossy jam. For dessert, there is hot chorote and ripe plantains, and sticky rice cooked in sweetened coconut milk. Each thing is delicious: vegetal, coconutty, fresh, island-tasting. Our lunch has abefore-everything feel to it, underlined by the fact that our bowls and cutlery are made from coconut shells, our chairs carved from local hardwood, even our chocolate picked and dried and ground from the tree canopy above. But in fact, it is quite the opposite. These are not nostalgic pleasures. Each is so wonderful because this is happening now