Friday Nite Videos -- November 18, 2016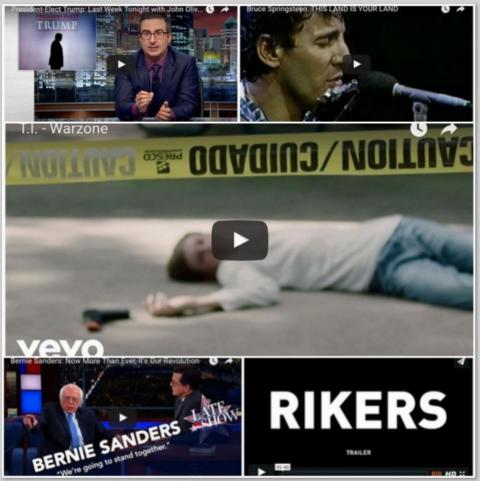 To watch a video, click on an image below,
---
Bruce Springsteen: This Land Is Your Land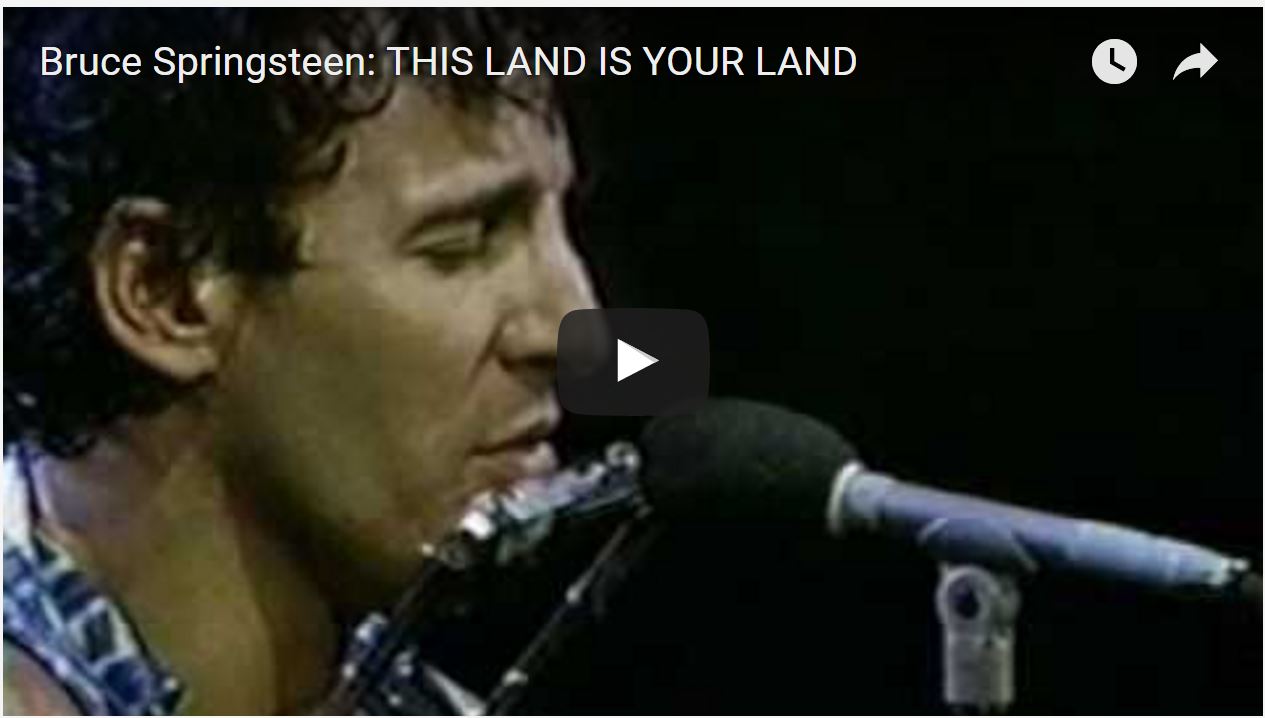 Springsteen: 'I don't know if a lot of people feel if this song is true any more, and I'm not sure that it is, but I know that it ought to be.'
---
Bernie Sanders: It's Our Revolution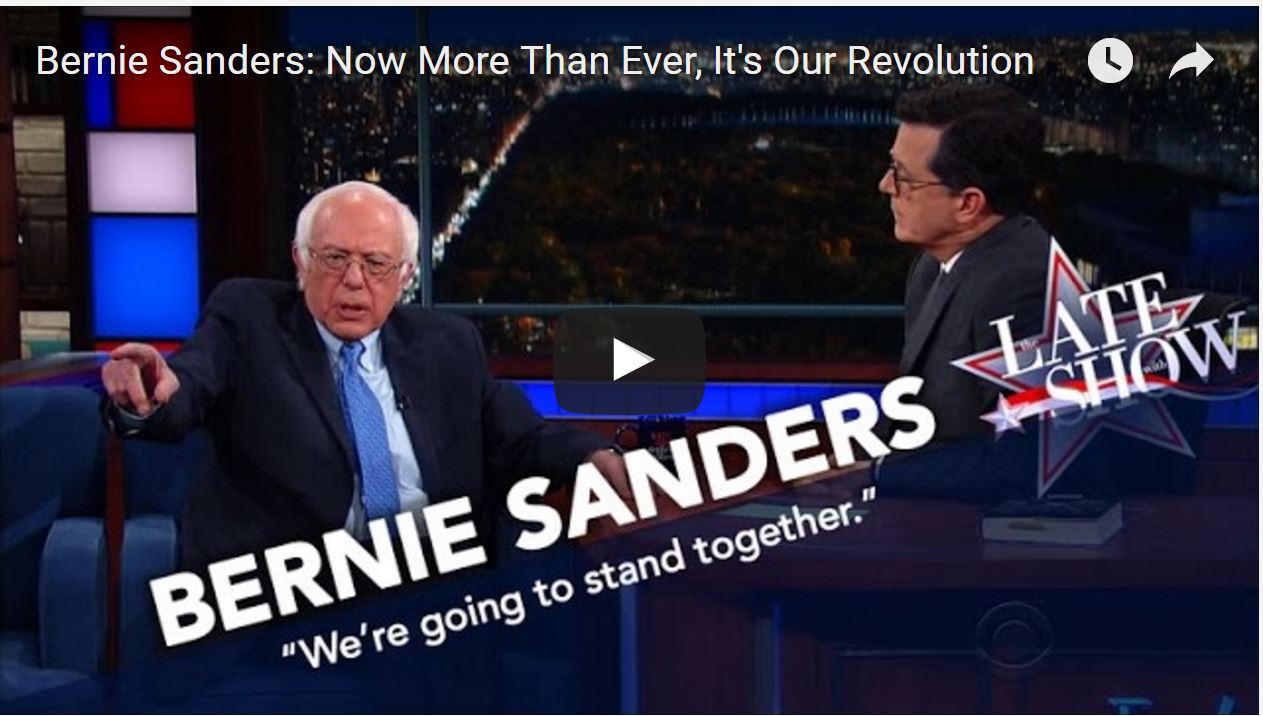 Bernie affirms his optimism, and urges citizens to become more deeply involved in the political process.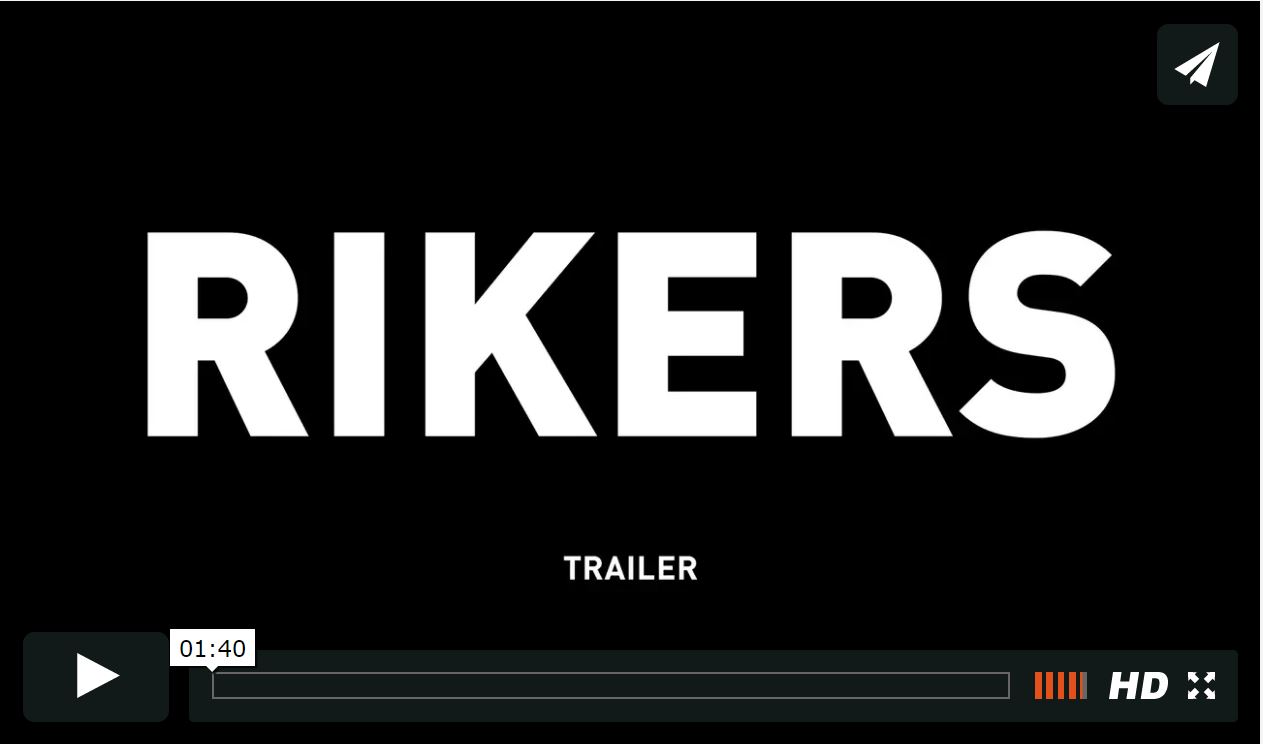 A vivid arc of life on Rikers as told by the people who experienced it — from the trauma of entry, the conflicts with other inmates and corrections officers, the stabbings and beatings, and the torture of solitary confinement to the psychological challenges of returning to the outside world
---
President-Elect Trump: Last Week Tonight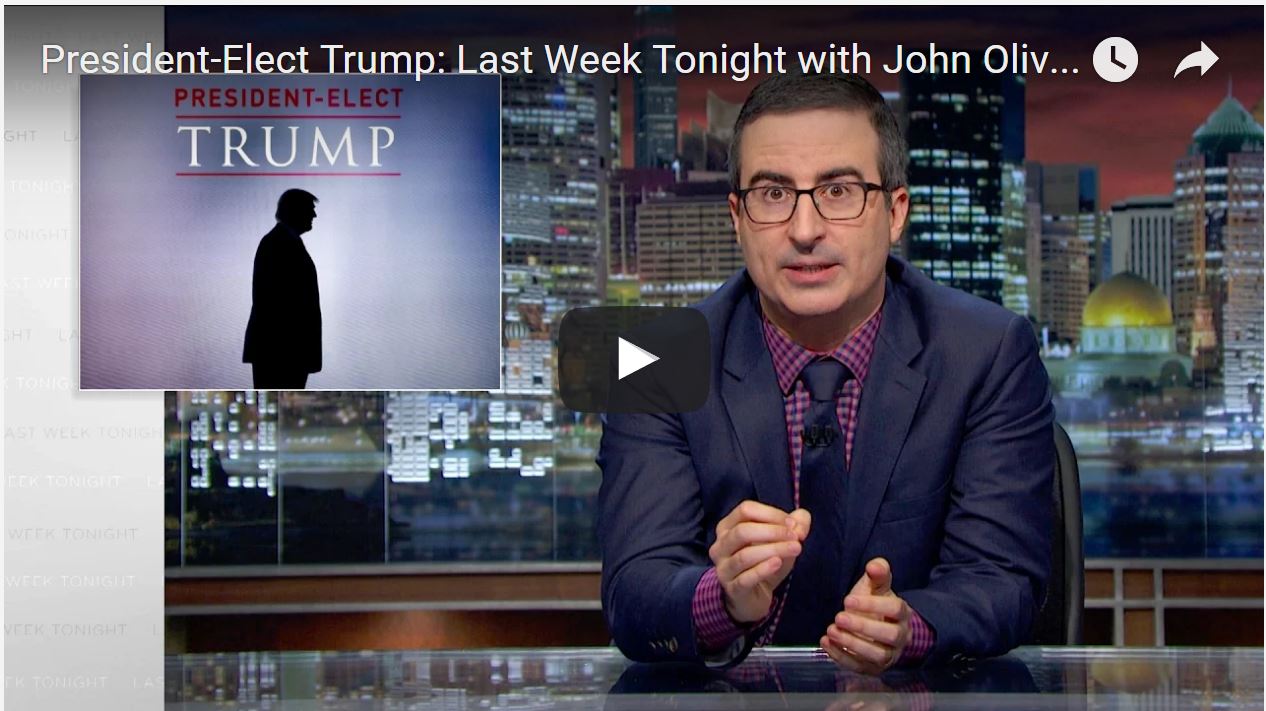 How did we get to this point? And what do we do now?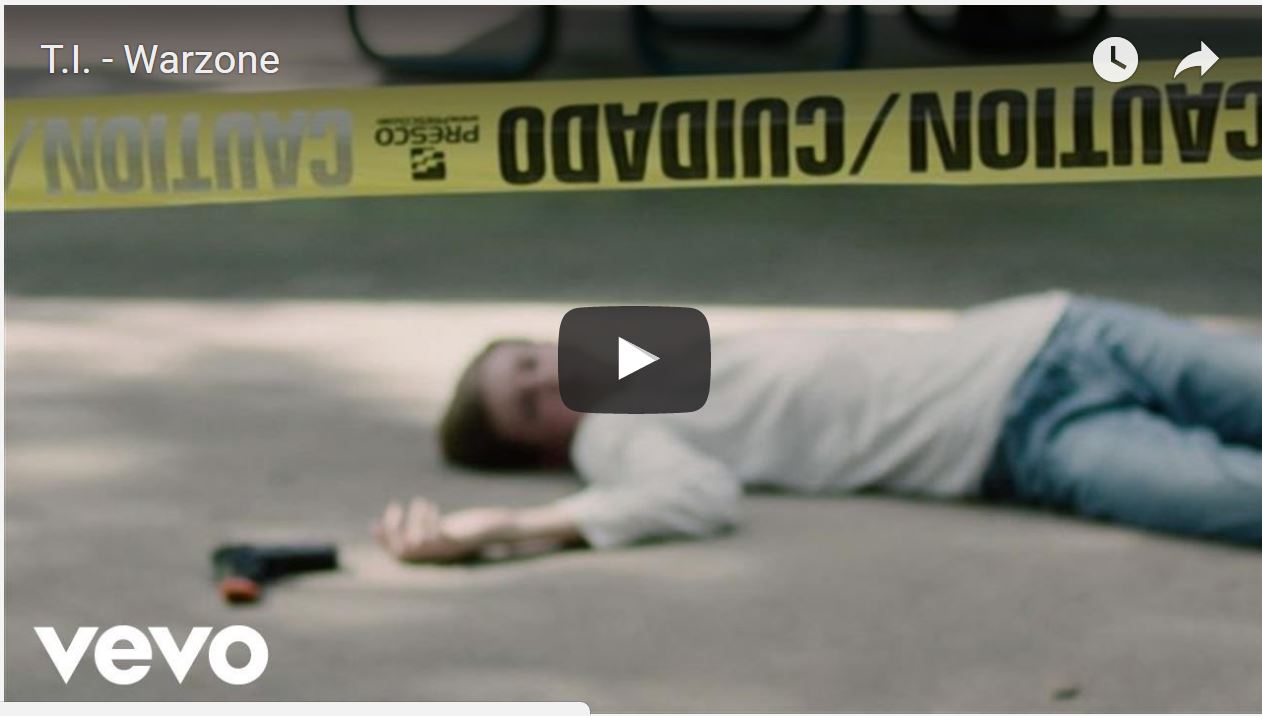 Three infamous incidents of violence reenacted with the racial roles reversed.