Friday Nite Videos | May 5, 2017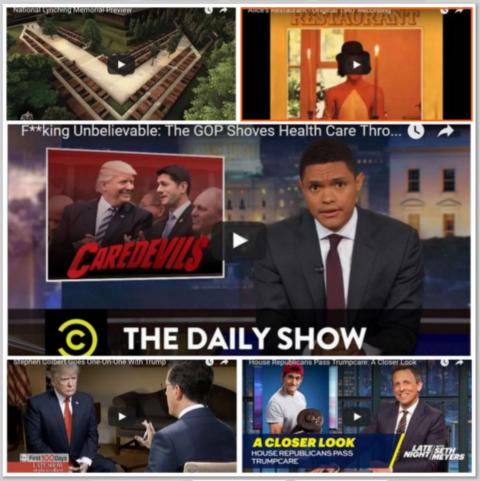 To view a video, click on an image below,
---
F**king Unbelievable: GOP Shoves Health Care Through the House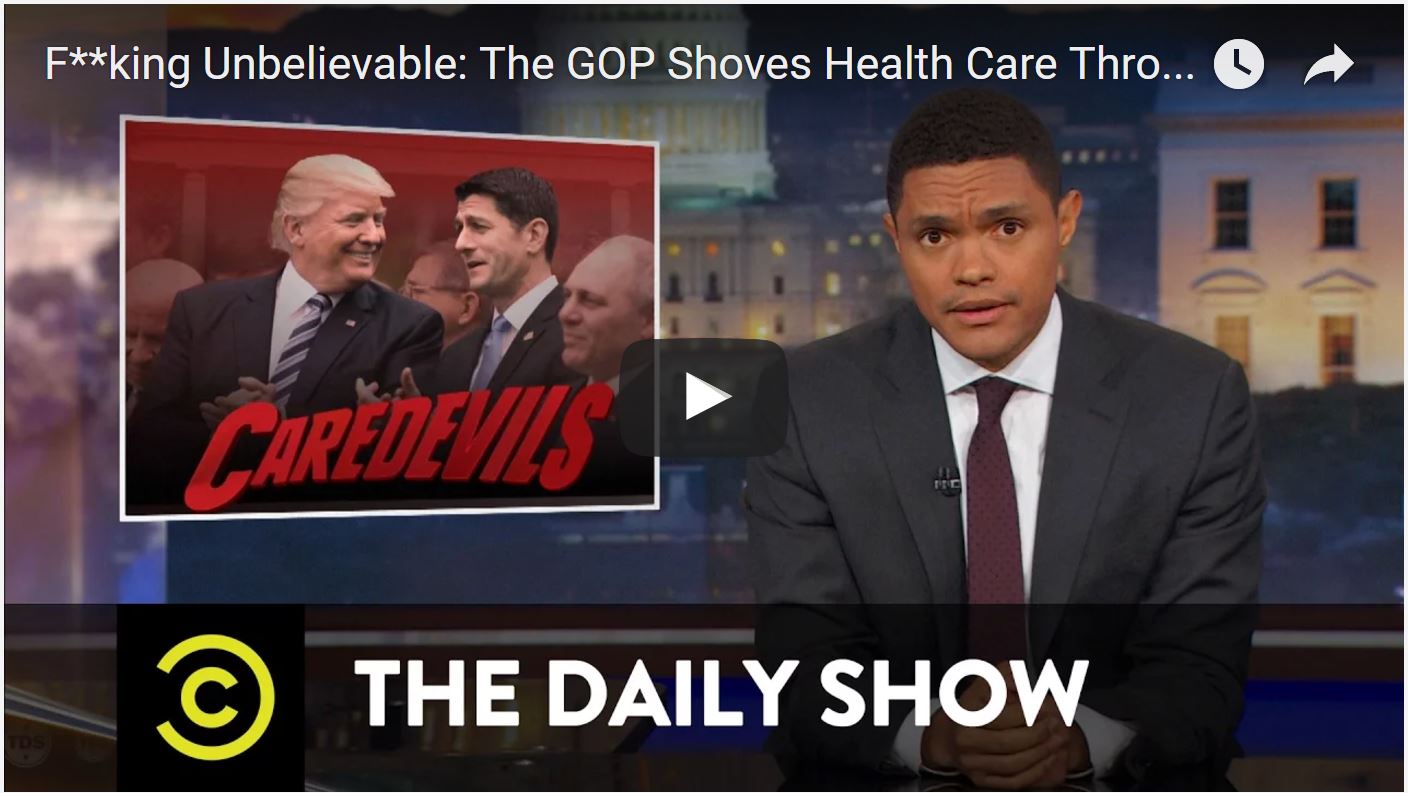 Despite opposition from almost every major health organization, the GOP pushes an Affordable Care Act replacement bill through the House of Representatives.
---
Alice's Restaurant - Original 1967 Recording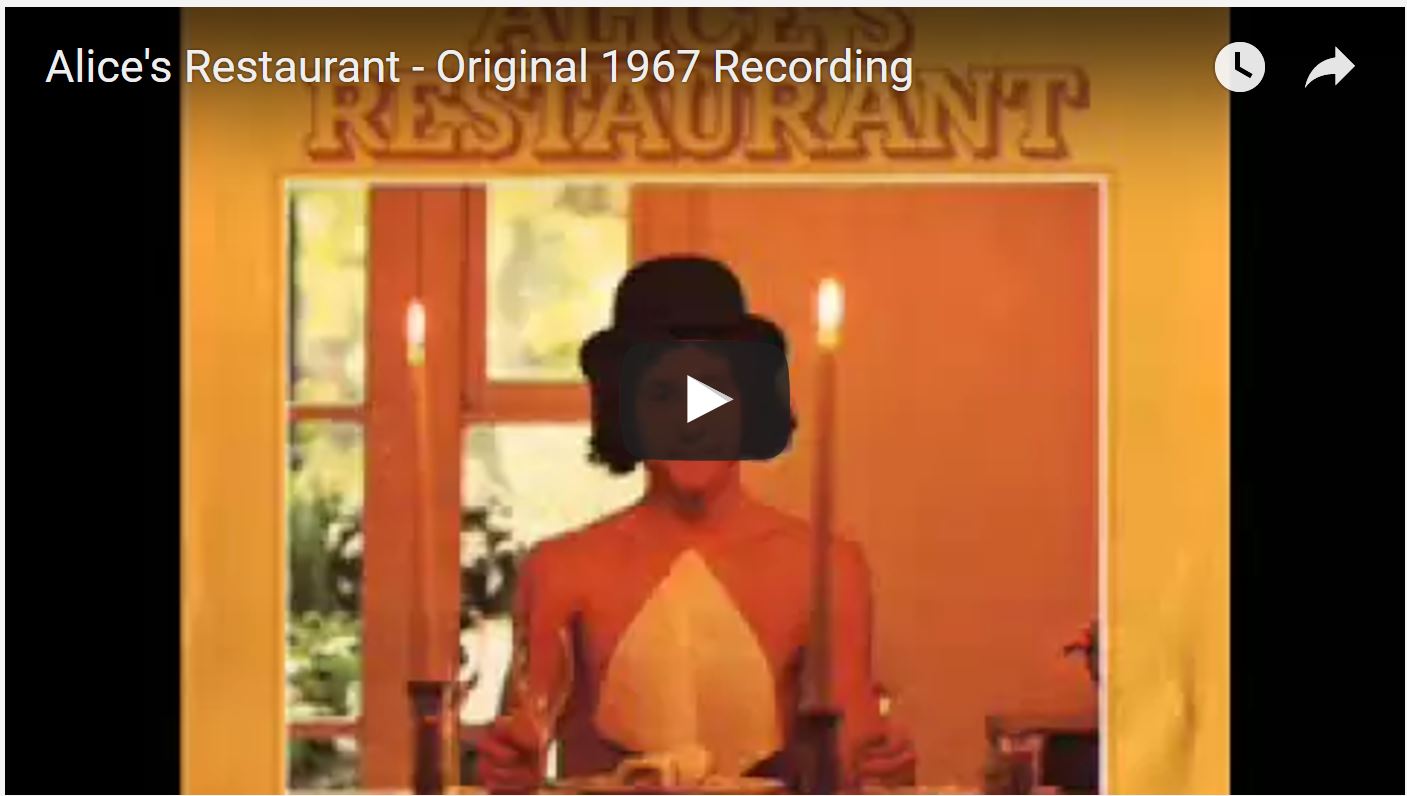 In his signature song released 50 years ago Arlo Guthrie tells a true and powerfully understated story of draft resistance that encourages listeners to sing together, resist together and end war. 
---
Stephen Colbert Goes One-On-One With Trump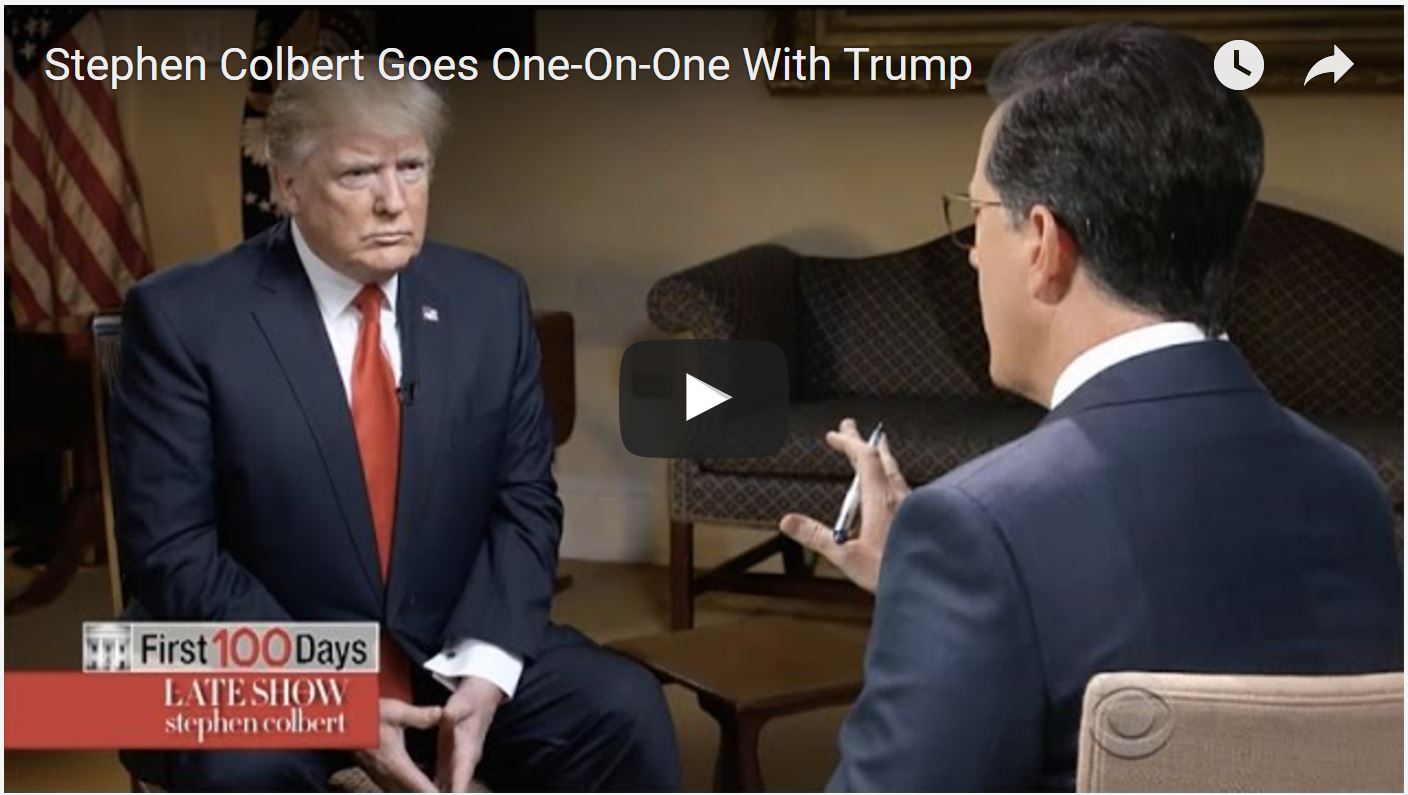 In his exclusive and totally not-edited conversation with the Trump, Stephen asks the President about his first 100 days in office.
---
Ryan's Rush to Strip Health Care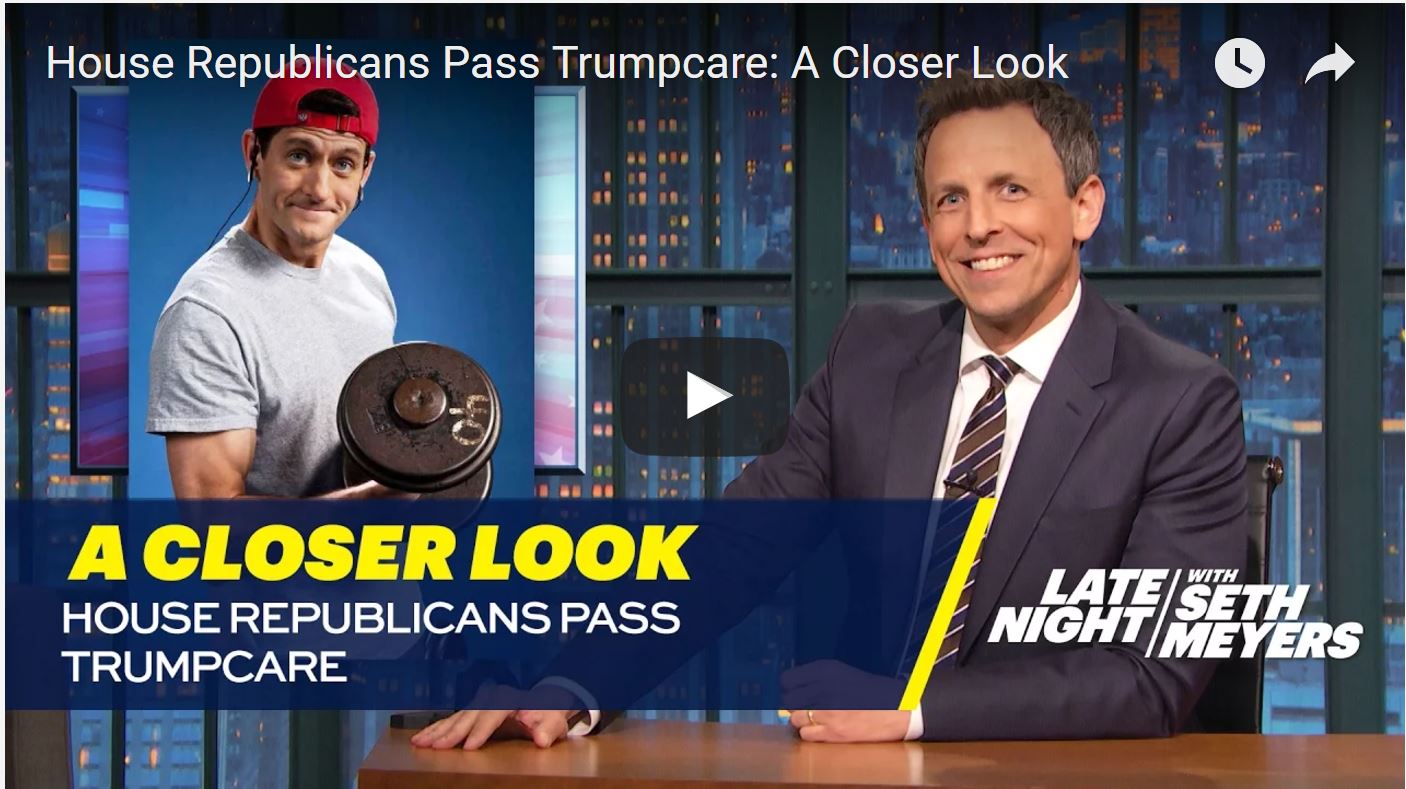 Seth Meyers takes a closer look at the House Republicans' rush to strip health insurance from millions of Americans, without knowing what's in it.
---
National Lynching Memorial Preview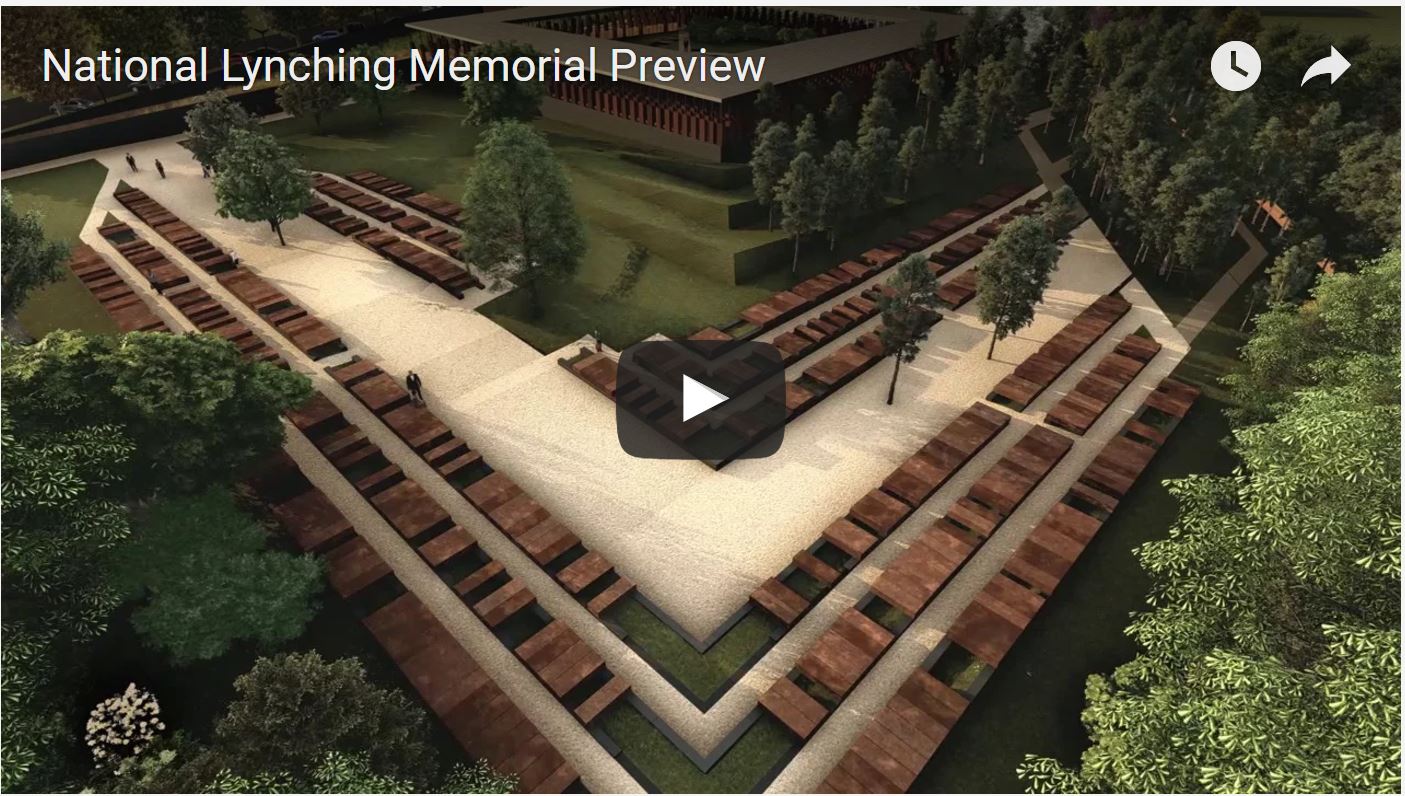 Commemoration of America's history of racial terrorism can play a significant role in community-wide reconciliation.