Friday Nite Videos | May 18, 2018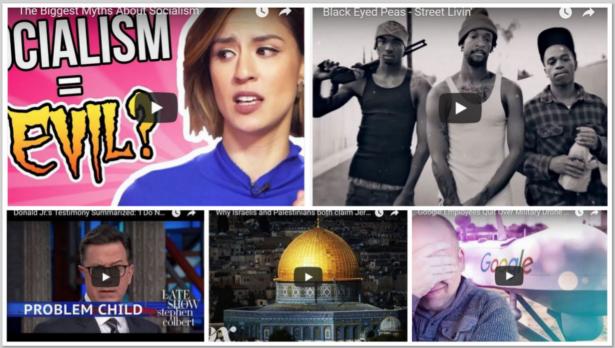 To view a video click an image below,
Why are Americans so afraid of socialism? Because its powerful detractors have been lying to the American people about it for decades.
Prison Industrial Complex. Immigration. Gun Violence. Police Brutality. These issues are critical for our families, friends, communities, and world. Stay Woke, Take Action Now.
Don Trump Jr. displayed impressive non-recall about ... just about everything ... when he testified to the Senate Judiciary Committee.

Why some Google employees have resigned over Project Maven, a U.S. government drone program.
The U.S. embassy to Israel has moved from Tel Aviv to Jerusalem. Here's how this sacred city factors into a conflict 70 years old.