Dispatches From the Culture Wars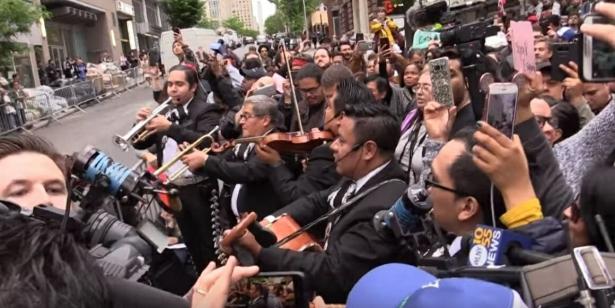 ,
My Abuela's First Time Protesting Was Against Racist Lawyer Aaron Schlossberg
By Wandy Felicita Ortiz
May 21, 2018
HuffPost
When it was announced on Facebook that a protest ― complete with a dance party, a mariachi band and taco trucks ― was set to take place outside Schlossberg's Upper West Side apartment, I knew I had to be there.
The Fraught Gender and Racial Politics Of the Royal Wedding, Explained
By Anna North
May 15, 2018
Vox
For many feminists, Meghan Markle's wedding to Prince Harry is — like so many weddings — a mixed bag.
Young People Keep Marching After Parkland, This Time to Register to Vote
By Michael Tackett and Rachel Shorey
May 20, 2018
New York Times
If voters in their teens and 20s vote in greater numbers than usual, as many promised during nationwide marches for gun control this spring, the groundswell could affect close races in key.
Starbucks, Yale, and the Abuse of 911 Against Black Americans
By Matt Ford
May 11, 2018
The New Republic
Many whites see the police as a tool to enforce a certain racial order.
#AlertaFeminista Rallies Shake Spanish Cities
By Marina Turi
May 17, 2018
Il Mamifesto Global
Spanish feminists held demonstrations in 70 cities to demand that the government respect the budgetary commitments it made to combat gender-based violence.