Dispatches From the Culture Wars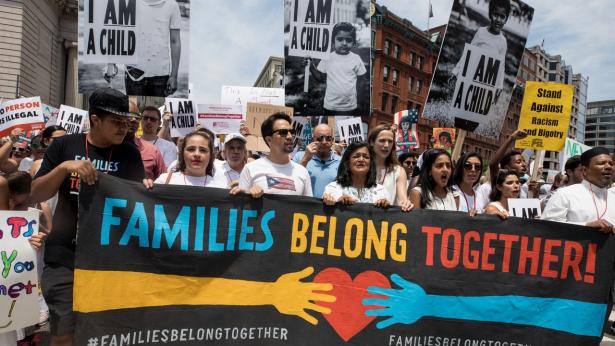 , Getty Images
Blacklist Every Last One of Them – Mari Uyehara (GQ)
Alexandria Ocasio-Cortez Demonstrated the Power of Young Women in Politics – Li Zhouli (Vox)
"No One Will Believe Baboon Complaints" — Racist Abuse in Immigration Detention on the Rise in Trump Era, Report Says – Aída Chávez (The Intercept)
After the Supreme Court Blow, Unions Should Look to a New Model: the NRA – Michael Paarlberg (The Guardian)
Most Powerful Moments From the Families Belong Together Marches – De Elizabeth (Teen Vogue)
Blacklist Every Last One of Them
By Mari Uyehara
June 25, 2018
GQ
Why it's in the restaurant industry's best interest to protect its workers from Trump staffers.
Alexandria Ocasio-Cortez Demonstrated the Power of Young Women in Politics
By Li Zhouli
June 27, 2018
Vox
People thought Alexandria Ocasio-Cortez's win was a long shot. She showed them why young women should never be underestimated.
"No One Will Believe Baboon Complaints" — Racist Abuse in Immigration Detention on the Rise in Trump Era, Report Says
By Aída Chávez June 26, 2018
The Intercept
In addition to physical and sexual assault, immigrants in detention are often subjected to bigoted remarks by facility personnel.
After the Supreme Court Blow, Unions Should Look to a New Model: the NRA
By Michael Paarlberg
June 27, 2018
The Guardian
After the ruling that dealt a crippling blow to union finances, there are lessons to be learned from the gun organization.
Most Powerful Moments From the Families Belong Together Marches
By De Elizabeth
July 1, 2018
Teen Vogue
Each rally featured speakers, performers, and, of course, a multitude of colorful and powerful signs.