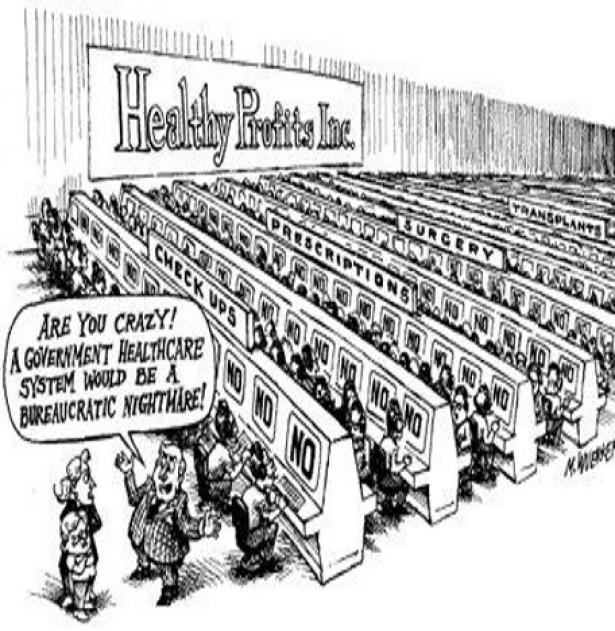 , Labor for Single Payer
Together with Social Security, it has been the most popular and successful social program in U.S. history.  
Let Them Eat PIE
Instead of cake, we should honor Medicare's birthday with PIE: Protect it; Improve it; Expand it.
Protect
Medicare today is under the gun. Republicans in Congress, backed by deep pocketed right wing foundations have long sought to privatize Medicare by turning it into a voucher program. This would eliminate guaranteed healthcare for senior Americans and replace it with a voucher for the purchase of private insurance on the open market. Medicare Advantage plans undermine traditional Medicare by cherry picking the healthiest patients while bestowing windfall profits on private insurance companies. Even the Wall Street Journal concedes that Medicare Advantage plans are not a good deal for the American people. Listen here to Alex Lawson and Nancy Altman from our ally, Social Security Works, on what we can do to protect Medicare.
Improve
Medicare has been underfunded and undermined for decades, leaving dangerous gaps in coverage. Most recipients have to purchase supplemental plans through private insurance companies. 23% receive supplemental retiree coverage from their former employers. This percentage is down from 66% in 1988 as more and more corporations are shifting costs onto the backs of their retirees. Prescription drug coverage is woefully inadequate and a giveaway to big pharma. The first thing that Bernie Sanders' Medicare for All Bill --S 1804-- would do is eliminate all Medicare co-pays and deductibles, expand coverage to include dental, vision and hearing care and allow the government to negotiate pharmaceutical prices.  Call your Senators today and ask that they co-sponsor S 1804 to honor Medicare's Birthday.
Expand
Solid majorities of Americans now support Medicare for All. Expanding Medicare to everyone in America would help stabilize the system for seniors while making healthcare a right for everyone regardless of age. On July 19, Representatives Ellison (D. MN), Jayapal (D. WA) and Dingell (D. MI) launched the Medicare for All Caucus to promote the Passage of HR 676-The Expanded and Improved Medicare for All Act. Over 70 Congresspeople have joined. As we celebrate Medicare's birthday today, please contact your Representative and ask that they join the Medicare for All caucus.
Fifty three years ago today,  labor and a resurgent civil rights movement worked to make healthcare a right for every American over the age of 65. As we honor their achievement, let us rededicate ourselves to building a diverse grassroots movement, backed by the resources and organizing capacity of America's unions, that is powerful enough to take on the medical industrial complex and establish an expanded and improved Medicare system that covers everyone from the cradle to the grave.
In Solidarity,
Mark Dudzic
National Coordinator