Friday Nite Videos | Sept 7, 2018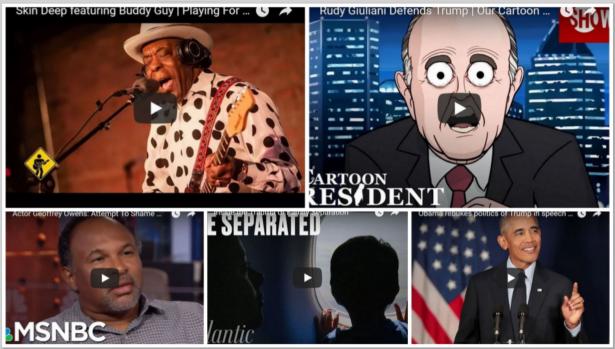 To view a video click an image below,
Actor Geoffrey Owens ("The Cosby Show") speaks out after articles from Fox News and other media outlets attempted to "job shame" him for working at Trader Joe's. Owens says the Fox News article about him was "an attempt to make someone feel small about what they do for a living" but it has "totally backfired".
Playing For Change and Buddy Guy unite to record and film his anthem, "Skin Deep." The song includes over 50 musicians from coast to coast.
President's attorney Rudy Giuliani appears on Anderson Cooper to defend President Trump
Obama Rebukes Trump Ahead of Midterm Elections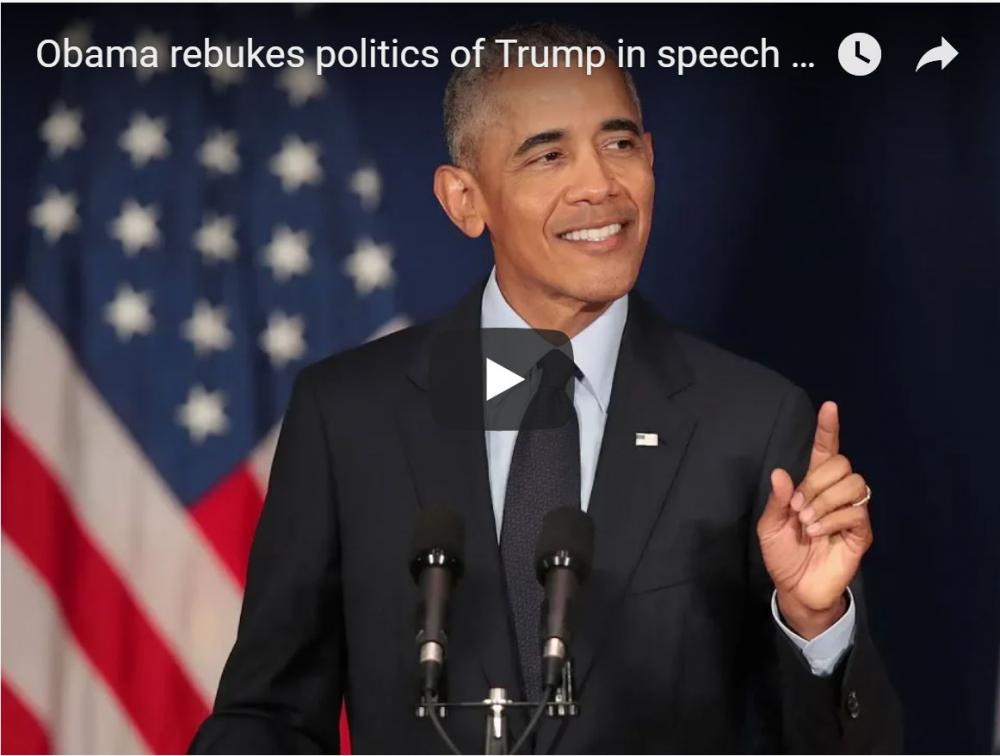 Barack Obama says Donald Trump is a "symptom, not the cause" of division and polarization in the U.S.
Inside the Trauma of Family Separation

An unflinching look at one family's chaotic experience being forcibly separated at the U.S.-Mexico border.