Global Left Midweek - November 21, 2018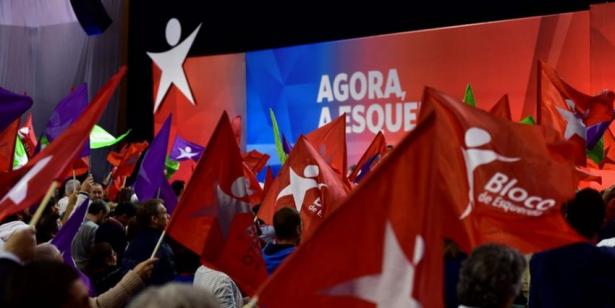 "Now!" With a high degree of unity, the Left Bloc is well placed to face its challenges in 2019,Green Left Weekly
Christopher Clark / Reuters (London)

A shack-dwellers' movement called Abahlali baseMjondolo (AbM), formed in 2005, has amassed more than 50,000 members across the country's under-served informal settlements.
__________
Extinction Rebellion Blocks London Bridges
Matthew Taylor and Damien Gayle / The Guardian (London)
Thousands of protesters occupied bridges across the Thames over extinction crisis in huge act of peaceful civil disobedience.
__________
Portugal's Left Bloc Convention
Dick Nichols / Green Left Weekly (Sydney)
The convention discussion mixed set-piece exchanges between speakers from three tendencies, with more interesting "battlefront reports" from many of the 625 conference delegates. 
__________
Bolivia's 2019 Primaries and Elections
Olivier Vargas / teleSUR (Caracas)
Opposition parties have been urged to unite in a single candidacy ahead of the primary votes. However, the right is still dominated by the old families and interests that brought the country to ruin before Evo was swept to office in 2006.
__________
The Tunisian Inspiration
Shawna Bader-Blau / Unionist (Rochester)
Tens of thousands flocked to Tunisia's labor movement because it played a social role that encompassed aspects of both "lead from behind" and lead by galvanizing.
__________
Western Canada: The Burning Question
Avery Forrester / Jacobin (New York)
For British Columbia's forests, threatened by the worst wildfire season on record, it's either socialism or extinction. Nationalizing the forest industry and putting it under direct workers' management would require workers in the natural resource sector to start organizing themselves.
__________
Europe: Socialism Beyond Borders
Hilary Wainwright / Red Pepper (London)
Socialist strategy is doomed if it focuses exclusively, or even primarily, on any individual nation state. Yet, at the same time, popular struggles for control over nation states are an essential part of a necessarily international strategy.
__________
Nicaragua: Complicating the Narrative
James Phillips / NACLA (New York)
Ortega's faults cannot be ignored, but the fixation on the president also offers a convenient distraction from the less apparent actions of the U.S. government in Nicaragua.
__________
Ortega and the IMF
Eric Toussaint / CADTM (Liège)
The principal detonator of the protests that began in April 2018 in Nicaragua was the imposition by Daniel Ortega's government of neoliberal measures that were the result of pressure from the IMF, with which Ortega has maintained excellent relations since his return to the presidency of the country in 2007.