Media Bits and Bytes - Fake News Debate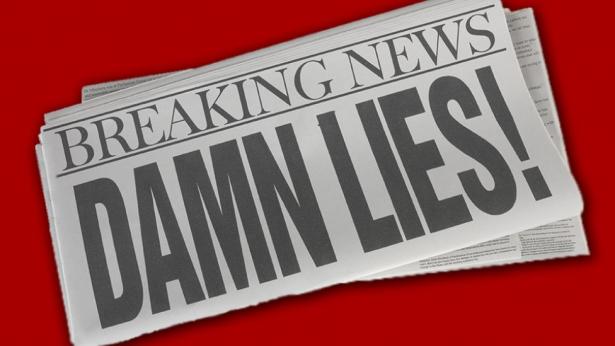 ,
Fake News Is Getting a Big Boost From Real Companies
By Ali Breland
May 9, 2019
Mother Jones
A new report details how low-quality sites gobble up advertising revenue.
Science Matters in the Era of Fake News and Fallacies
By Tawana Kupe
May 9, 2019
Forbes Africa
Unprecedented scientific advances and technologies are enabling us to transcend traditional constraints of distribution and literally place information at people's fingertips. Yet these same technologies seem to facilitate more fake news and information that doesn't necessarily advance the public good.
Facebook's 'Fake News' Problem
By Brooke Binkowski
May 8, 2019
USA Today
Human beings are not faceless meat-sacks who exist to make money for Big Tech. It's time social media companies own up to their moral obligations.
'Fake News Victims' Meet With Twitter and Facebook
By Issie Lapowsky
May 8, 2019
Wired
They gathered in Silicon Valley to talk with tech executives about what they've been through and what they want tech companies to do about it. 
Failed 'Coup' a Fake Corporate News Story
By Dave Lindorff
May 7, 2019
FAIR
According to CNN, Guaidó, addressed "thousands of supporters" on the scene, urging the rest of the Venezuelan military to join the coup and oust the "usurper" Maduro. But CNN didn't show those "thousands" of supporters—because there were none. 
The Rise of Fear-Based Social Media
Violent crime in the US is at its lowest rate in decades. But you wouldn't know that from a crop of increasingly popular social media apps that are forming around crime.
Singapore Fake News Law Polices Chats and Online Platforms
By Tessa Wong
May 9, 2019
BBC News
The government can now order platforms to remove what it deems to be false statements that are "against the public interest", and to post corrections.
Cable News is Covering Biden as Much as Every Other Democratic Candidate Combined
By Dhrumil Mehta
May 6, 2019
FiveThirtyEight
Biden was mentioned in more clips than any other candidate across the three networks last week, and he was mentioned almost four times as often as Sen. Bernie Sanders, who had been getting the most coverage of any 2020 candidate before Biden joined the race.