Dispatches From the Culture Wars - The Great Divide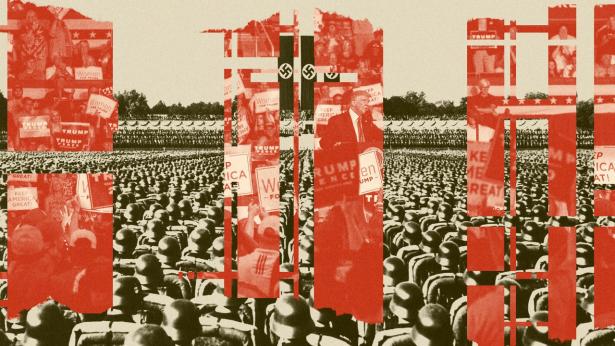 GQ, Photo Illustration by Alicia Tatone
Trump Outrageous: Three Views
Bhaskar Sunkara, editor, Jacobin
July 20, 2019
Guardian
Eve Ensler, playwright, The Vagina Monologues
July 11, 2019
Salon
Joe Walsh, Republican talk radio host 
July 17, 2019
Washington Post
Trump's Authoritarian Playbook
By Ruth Ben-Ghiat
July 19, 2019
GQ
On leader-follower relationships in authoritarianism and the fascist purpose in targeting Ilhan Omar at the Greenville, North Carolina rally.
The Long, Sordid History Behind Trump's 'Go Back' 
By Zoe Greenberg 
July 15, 2019
Boston Globe
Even after the 19th century, the idea that American citizenship is or should be fundamentally a white privilege has stubbornly held.
Republican Support for Trump Rises
By Chris Kahn
July 16, 2019
Reuters
His net approval among members of his Republican Party rose by 5 percentage points to 72%, compared with a similar poll that ran last week. Among independents, about three out of 10 said they approved of Trump, down from four out of 10 a week ago.
Two Distinct White Working Classes
By Thomas B. Edsall
June 26, 2019
New York Times
One is solidly Republican and will stay that way; the other leans Democratic. And then there are the in-betweeners.
By Ben Christopher
July 20, 2019
Vallejo Times-Herald
New campaign finance statistics show that President Donald Trump raised $3.2 million—more money from the California donor class than all of his Democratic challengers, but two.