Dispatches From the Culture Wars - August 20, 2019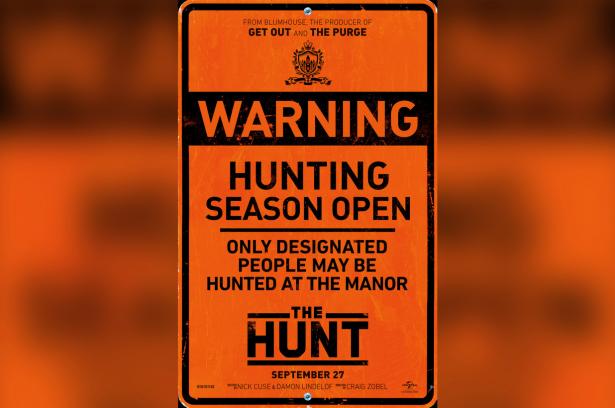 The poster for "The Hunt",New York Post
Trump: Bad Boss, Great Organizer
By Sarah Jaffe
August 14, 2019
The Progressive

Under Trump groups of workers who would previously have been unlikely to feel shop-floor militancy have taken to workplace organizing, realizing that the power they have is rooted in their ability to refuse to work. 
The White House's World Theocratic Crusade
By Giannina Segnini and Mónica Cordero
August 12, 2019
Univision
A group of fundamentalist religious leaders with ties to the White House expanded their ministries in Latin America and made deals with presidents with checkered records in Nicaragua, Guatemala and Honduras. 
By Steve Contorno
August 16, 2019
Tampa Bay Times
A GOP memo falsely pinned the El Paso massacre and other notable mass shootings on the left.
Nazi Troll Fakes an Antifa Twitter Account
By David Gilmour
August 19, 2019
The Daily Dot
The fake account appeared on Saturday to coincide with a rally by far-right groups in Portland, Oregon—where clashes with counter-protesters were anticipated and did happen—in an apparent bid to incite and heighten violence.
By Alexandra Föderl-Schmid
August 14, 2019
Qantara
For 20 years now, the Arab-Hebrew Theatre in Jaffa has defied all conflicts and wars. It is an extraordinary institution in a country where equal co-existence is not a matter of course. "It's the only theatre where there's genuine co-operation between Jews and Arabs," says director Igal Ezrati with evident pride.
By Elizabeth Bruenig
August 14, 2019
Washington Post
Evangelicals view Trump as their protector. Will they stand by him in 2020?
'The Hunt' Director Breaks Silence on Film's Cancellation 
By Gene Maddaus and Brent Lang
August 19, 2019
Variety
Universal canceled the film's release in the wake of a series of mass shootings and amid a mounting conservative backlash. The film depicts a group of elites who hunt "deplorables" for sport. Fox News commentators have condemned it as "sick" and "awful."
By P.R. Lockhart 
August 16, 2019
Vox
Hip-hop's first billionaire will help with the NFL's social justice efforts. Critics are angry that the deal excludes Colin Kaepernick.