Is It Too Late to Impeach Trump?; The Whistle-Blower's Complaint Is Devastating for Donald Trump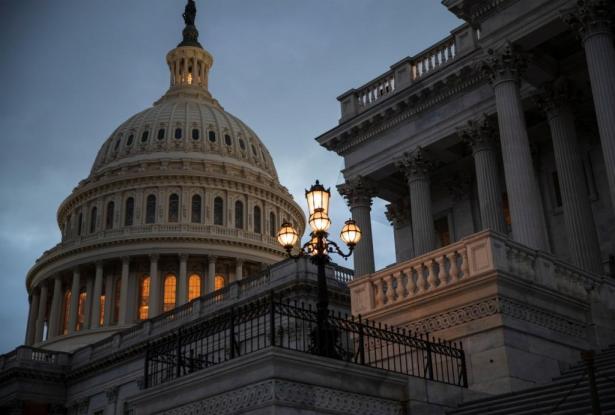 After long delaying impeachment, Democrats are starting down that road at what in electoral terms is the eleventh hour,J. Scott Applewhite/Associated Press // The American Prospect
Is It Too Late to Impeach Trump?
By Paul Starr 
September 26, 2019
The American Prospect

Until this past week, I was convinced that if there had ever been a time for impeaching Donald Trump, that moment had passed. The slow pace of Democratic congressional investigations and judicial appeals was pushing any impeachment proceeding into the election season, when it would inevitably get bogged down and dismissed as a purely partisan effort. Many voters would reasonably say that the election, not Congress, was the proper venue to resolve Trump's fitness to serve.
Besides, it wasn't clear to me that it made electoral sense for Democrats to pursue impeachment, especially since a trial in the Senate would almost certainly end with Trump's acquittal, which would enable him to claim vindication. Impeachment would also suck up so much oxygen that Democrats would have difficulty making a positive case on their alternative agenda for the country.
Even now, Democrats do not have strong electoral reasons to impeach Trump. Impeachment may not work out to their political advantage; a failed impeachment is not necessarily a good start to an election campaign to oust an incumbent. But, come what may, they have to proceed for the only reasons that truly justify impeaching and convicting a president—the defense of America's constitutional system and its national security.
By attempting to use a foreign power to win election a second time, Trump has forced even reluctant Democratic congressional leaders to move ahead on impeachment. It was bad enough that Trump escaped consequences for the efforts in his 2016 campaign to secure help from Russia and for his solicitousness as president to Vladimir Putin. Another such failure of our constitutional system, this time in connection with Ukraine, would only further embolden Trump to use the formidable powers of the presidency to entrench himself in office.
There is, to be sure, an element of self-defense in Democrats' response to this latest Trump scandal. If Trump can get away with pressuring Ukraine to dirty up Joe Biden, he is likely to be unrestrained in his use of other executive branch powers—for example, investigations and prosecutions—to attack other political opponents. This is standard operating procedure for strongmen in authoritarian countries. If it becomes standard procedure in the United States, this will be a very different country from what we thought it was.
Trump's effort to use foreign countries to get dirt first on Hillary Clinton and now on Biden is dangerous for another reason. It's an open invitation to other countries to intervene in American politics by finding or inventing dirt on a president's domestic opposition.
Trump's pressuring of Ukraine is just one of a long list of abuses that Democrats in the House will be considering as they draw up articles of impeachment. But they can't dither over the all-too-long menu of options; this is perhaps the last possible moment to move on impeachment before the election. Everything will depend on the Democrats in the House being able to focus and act quickly, while Republicans and Trump do all in their power to distract attention and slow things down.
Only once before in American history has Congress considered removing a president for high crimes and misdemeanors related to a re-election campaign. But when the House moved to impeach Richard Nixon in 1974, it was after his re-election. Now the House may vote to impeach during the election campaign—something for which we have no historical guide whatsoever.
Our constitutional system is ill-equipped to deal with a president who abuses the powers of his office to get re-elected. The requirement for action in both houses of Congress, particularly for a two-thirds vote after a quasi-judicial proceeding in the Senate, creates a nearly insuperable barrier against timely action.
Suppose, against all odds, the Senate does convict Trump. If the process has stretched into the spring, he may have already locked up the Republican nomination. In convicting Trump, the Senate would have to bar him from holding federal office when he was already the de facto 2020 Republican presidential nominee
In short, we're in uncharted political territory. After long delaying impeachment, Democrats are starting down that road at what in electoral terms is the eleventh hour. The supreme urgency of this moment should be lost on no one.
[Paul Starr is co-founder and co-editor of The American Prospect, and professor of sociology and public affairs at Princeton University.]
Used with the permission. © The American Prospect, Prospect.org, 2019. All rights reserved. 
Click here to support the Prospect's brand of independent impact journalism.
Read the original article at Prospect.org
The Whistle-Blower's Complaint Is Devastating for Donald Trump
By John Cassidy
September 26, 2019
The New Yorker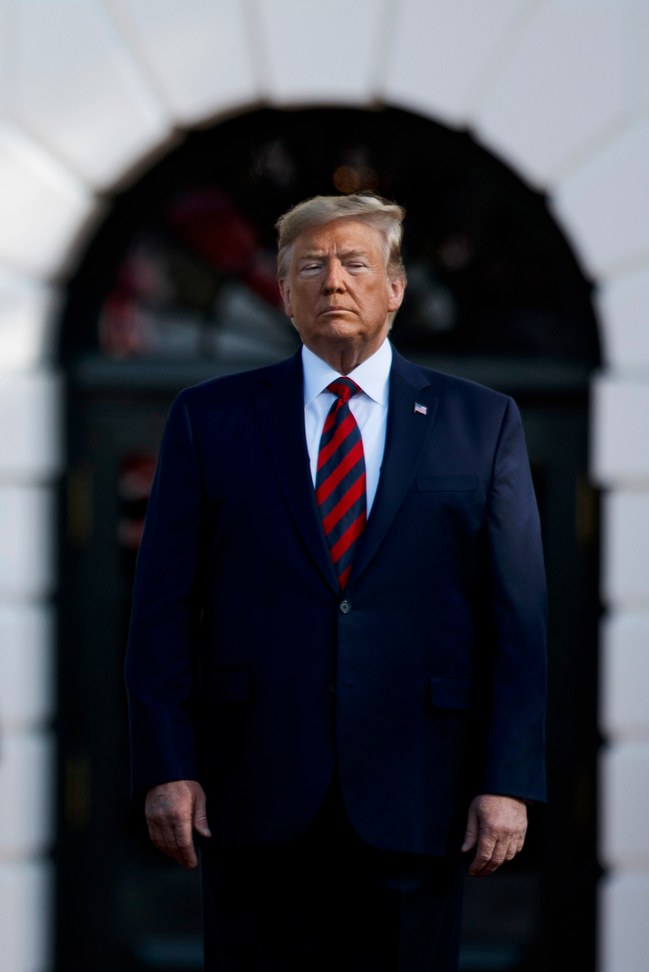 The anonymous whistle-blower's complaint that the House Intelligence Committee released on Thursday morning is a straightforward and clearly written document. In nine pages, with footnotes, it alleges that Donald Trump, with his sidekick Rudolph Giuliani, was involved in a flagrant abuse of Presidential power for personal gain (precisely the sort of behavior that James Madison and his colleagues were concerned about when they insisted upon including an impeachment clause in the U.S. Constitution) and that White House lawyers tried to cover up some of Trump's behavior, particularly the contents of a call he had with Volodymyr Zelensky, the President of Ukraine, on July 25th. Furthermore, the document implicates Vice-President Mike Pence and casts Attorney General William Barr as a significant player in the Ukraine caper.
The complaint, which is dated from August 12th, was written in the form of a letter to the heads of the House and Senate Intelligence Committees. After referencing a statute that protects whistle-blowers from retaliation, the author, who is apparently an intelligence officer with access to interagency communications, gets right to the point: "In the course of my official duties, I have received information from multiple U.S. Government officials that the President of the United States is using the power of his office to solicit interference from a foreign country in the 2020 U.S. election. The interference includes, among other things, pressuring a foreign country to investigate one of the President's main domestic political rivals. The President's personal lawyer, Mr. Rudolph Giuliani, is a central figure in this effort. Attorney General Barr appears to be involved as well." 
The whistle-blower goes on to discuss, in detail, the July 25th call, in which Trump told Zelensky, "I would like you to do us a favor," and then went on to urge him to investigate Ukraine's possible involvement in the 2016 U.S. election and to speak with Giuliani about former Vice-President Joe Biden's role in the firing of a Ukrainian prosecutor. "The White House officials who told me this information were deeply disturbed by what had transpired in the phone call," the whistle-blower writes. "They told me that there was already a 'discussion ongoing' with White House lawyers about how to treat the call because of the likelihood, in the officials' retelling, that they had witnessed the President abuse his office for personal gain."
The next section of the complaint details the alleged coverup:
In the days following the phone call, I learned from multiple U.S. officials that senior White House officials had intervened to "lock down" all records of the phone call, especially the official word-for-word transcript of the call that was produced—as is customary—by the White House Situation Room. . . . White House officials told me that they were 'directed' by White House lawyers to remove the electronic transcript from the computer system in which such transcripts are typically stored for co-ordination, finalization, and distribution to Cabinet-level officials. Instead, the transcript was loaded into a separate electronic system that is otherwise used to store and handle classified information of an especially sensitive nature. One White House official described this act as an abuse of this electronic system because the call did not contain anything remotely sensitive from a national security perspective.
So there you have it. The crime—a glaring perversion and desecration of Presidential power—and the coverup, both handed neatly to Congress. Except, of course, that the complaint didn't get there for weeks. Joseph Maguire, the acting director of National Intelligence, had, on the legal advice of the Justice Department, refused to forward it until after its existence had been leaked, at which point all hell had already broken loose. With the fires raging, Maguire testified before the House Intelligence Committee on Thursday morning and defended his actions. He pointed out that the whistle-blower's allegations about a coverup were secondhand, and said, "I have no knowledge if that is a true and accurate statement."
What now? After months of looking for something specific to pin on Trump, the Democrats have a detailed road map for their previously announced impeachment hearings. Their investigators will certainly follow up on the suggestion that there was a coverup, but they will be even more focussed on the issue of whether Trump used the threat of withholding U.S. military aid to extort the Ukrainian government. "On 18 July, an Office of Management and Budget (OMB) official informed Departments and Agencies that the President 'earlier this month' had issued instructions to suspend all U.S. security assistance to Ukraine," the final paragraph of the complaint says. "Neither OMB nor NSC staff knew why this instruction had been issued. During interagency meetings on 23 July and 26 July, OMB officials again stated explicitly that the instruction to suspend this assistance had come directly from the President, but they still were unaware of a policy rationale."
In retrospect, it seems perfectly clear what that rationale was: Trump was using taxpayer money, which Congress had appropriated, to put the squeeze on Zelensky and gain an advantage in the 2020 election. The whistle-blower's complaint doesn't prove that this happened, but what other explanation can there be? Both in its contents and in what it has unleashed, the complaint is devastating for Donald Trump. Or, at least, it should be.
[John Cassidy has been a staff writer at The New Yorker since 1995. In 2012, he began writing a daily column about politics and economics on newyorker.com. He has covered two Presidential elections, and has written extensively about the Trump Administration. He is also a regular contributor to The New Yorker's political podcast, "Politics and More."]