Morales Scathing Attack on Capitalism at UN General Assembly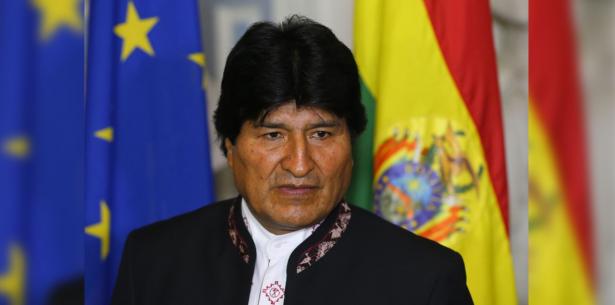 Bolivian President Evo Morales,
Bolivian President Evo Morales delivered a scathing criticism of capitalism as world leaders gathered for the United Nations General Assembly in New York on Tuesday.
He warned that it is responsible for the major issues affecting the planet, including "inequality, hunger, poverty, the migration crisis, unemployment" and other problems.
The unequal distribution of wealth and the senseless accumulation of goods and money concentrated in the hands of a few are rooted at the heart of the capitalist system, he explained.

Mr Morales said that under capitalism "it is intended to commercialise everything to accumulate more capital" with the world being controlled by a global oligarchy of only a handful of billionaires.
"The underlying problem is in the model of production and consumerism, in the ownership of natural resources and in the unequal distribution of wealth," Mr Morales said in a fiery speech.
That 26 people in the world have the same wealth as 3.8 billion people he described as "unfair, immoral and inadmissible."
The Bolivian leader also said his country "will not renounce its right to sovereign access to the Pacific Ocean" in relation to a 136-year maritime dispute with Chile.
Landlocked Bolivia lost access to the sea in 1884 after a war with Chile and has tried to regain it ever since.
The case was recently taken to the International Court of Justice which in its last ruling, in October 2018, determined that: "Bolivia had a coastline of more than 400 kilometres along the Pacific Ocean."
But it said that Chile had no obligation to negotiate Bolivian access to the sea.
A September 2015 judgment established that "the issues in dispute are not matters resolved by an arrangement of the parties, by an arbitration award, by a judgment of an international tribunal or governed by agreements or treaties in force."