Global Left Midweek - Left Parties Sort It Out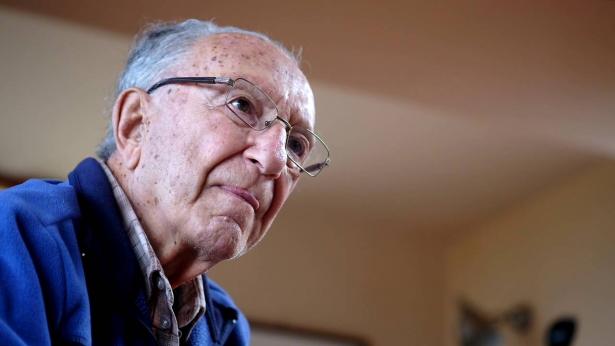 Ben Turok, YouTube
__________
Labour After the Rout
Andrew Burgin and Kate Hudson / Public Reading Rooms (London)

We must now prepare for a long period of bitter defensive struggles. The analysis of this defeat must focus not just on the proximate causes but also its deeper roots. 
__________
Sinn Féin Advances in Northern Ireland
Gerry Moriarty / The Irish Times (Dublin)
For the first time three of the four seats in Belfast, once the virtual fiefdom of unionism, are now in nationalist hands.
__________
Die Linke's Choices
Mario Candeias / Rosa Luxemburg Stiftung (Berlin)
What is needed is a critical, forward-looking discussion that is grounded in solidarity. To this end, the party is going to organize a strategy conference. 
__________
Podemos's Iglesias Speaks
Pablo Iglesias / Jacobin (New York)
When you gather together hundreds, thousands of people, when you start convincing the majority, even those who voted for the enemy — that's when they start to be afraid. And that is called "politics." That is what we need to learn.
__________
India - Left Parties Unite Against Modi's Anti-Muslim Bill
Special Correspondent / The Hindu (Mumbai)
The Communist Party of India, Communist Party of India (Marxist), Communist Party of India (Marxist-Leninist) Liberation, All India Forward Bloc and the Revolutionary Socialist Party, in a joint statement, asserted that the bill was completely violative of the Constitution and was aimed at destroying the secular, democratic foundations of India.
__________
Italy's Party-less Left
Paolo Favilli / Il Manifesto Global (Rome)
The situation in Italy is paradoxical: the forces which play the role of a bulwark against the right are the same ones responsible for the climate from which the latter has drawn, and continues to draw, its sustenance.
__________
MAS Charts Strategy
Peoples Dispatch (New Delhi)
Political leaders, legislators, representatives of various social movements, grassroots organizations and trade unions from all the departments of Bolivia took part in the MAS assembly in Cochabamba on December 8.
__________
Iraqi Communist Party Revives
Alex MacDonald / Socialist Project (Toronto)
Iraq's oldest continuously existing political party is no longer the largest mass membership party in the country – and the largest communist party in the Middle East. But with the nation gripped in the kind of social upheaval that cries out for Marxist analysis, the party is in its element.
__________
Québec Solidaire Meets
René Bruemmer / Montreal Gazette
With an agenda heavy on independence and transitioning toward a green economy, Québec solidaire welcomed roughly 600 members to its 15th annual policy convention over the weekend to debate party priorities.
__________
Israel's Joint List Looks to Next Election
Shlomi Eldar / Al-Monitor (Washington) 
Now that the alliance of Arab parties has ensured its survival, the time has come to move from the defense to the offense and boost its strength.
__________
Remembering Ben Turok (1927-2019)
Rebel, Revolutionary, Thinker, Truth-teller  Marianne Thamm / Daily Maverick (Johannesburg)
Democracy and the Left in South Africa   Ben Turok / Africa is a Country (New York)