labor
Jane McAlevey's Vision for the Future of American Labor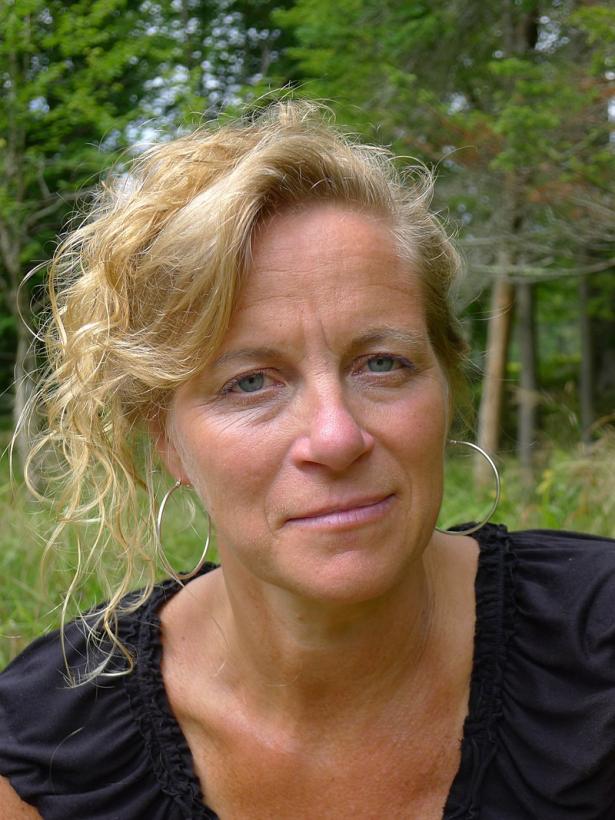 Jane McAlevey, Alice Attie
On Monday, January 14, 2019, Los Angeles's thirty-four thousand public-school teachers went on strike. They demanded smaller classes (classrooms had as many as forty-six students), a full-time nurse in every school, modest pay increases, and a cap on the district's rapidly growing number of charter schools. Four days later, Alex Caputo-Pearl, the president of the United Teachers of Los Angeles (U.T.L.A.), spoke to sixty thousand educators, parents, and community members who were gathered in downtown L.A.'s Grand Park. "U.T.L.A., do you feel your power?" he bellowed. "We have never been at a more critical moment for public education. You all know this, that brewing for a very long time has been a movement to privatize our schools, and it is here now, trying to take over L.A. If we allow this movement to win, then our schools will be privatized, our students will have less equity and less access, and our jobs and our health care will be attacked. Are we going to let that happen?" "No," the crowd roared in response, stretching one syllable to three.
In 2017, a slate of corporate-backed self-declared "education reformers," who sought to restructure school districts according to market prerogatives, had taken over the city's school board. The election in which they came to power was the most expensive school-board race in history. Almost immediately, the board appointed a new superintendent, Austin Beutner, the billionaire former investment banker and brief C.E.O. of the Los Angeles Times. Two months into the job, Beutner declared that L.A.'s public-school teachers, who made an average salary of seventy-five thousand dollars, the lowest among similarly sized cities, were overpaid. He went on to announce a plan to create a "portfolio model" school district, in which public and private schools would be rolled into a financial-management system, operated like a private company. Schools would receive funds or be shut down according to performance metrics, akin to how a hedge-fund manager opens and closes accounts. In cities that have adopted the portfolio model, such as New Orleans, Newark, and Indianapolis, public schools, especially in communities of color, have closed, increasing racial segregation.
Los Angeles public-school supporters, including the teachers' union, wanted more public funding for schools, not private management. But how to stop a political project backed by seemingly infinite corporate dollars? Between 2004 and 2017, the Walton Family Foundation alone had donated more than a hundred and thirty-nine million dollars to L.A's charter networks, and also made contributions to sympathetic politicians. The answer for the L.A. teachers' union was to build a movement strong enough to push forward something better.

For years, U.T.L.A.'s leadership had operated without a cohesive vision, much less a strategy to address the looming changes in L.A.'s education landscape. Then, in 2014, a progressive caucus of teachers called Union Power, many of whom were women of color, won leadership elections—part of a new generation of teachers' unions that swept the country after the Chicago Teachers Union strike in 2012. This new movement opposed the corporate-backed education model, in which resource-starved schools in predominantly black and brown neighborhoods were deemed "failing" and ordered to shutter, only to be reopened under private management. Instead, they worked with parents and communities to demand more funding for art, gym, nurses, and librarians. But what most distinguished the new generation of teachers' unionists was their willingness to fight. They understood that winning the public schools that their students deserved meant standing up not just for their jobs but also for public education as a whole.
Whereas previous generations of teachers' unions wrought power by sending a negotiating team into a closed room, the new teacher unionism turned power inside out by seeking to build high-participation, high-action unions. It was radical in the most etymological sense: it returned to the root elements of unions—organizing people, forging solidarity, leading strikes. These teachers' groups were hardly the first unions committed to building democratic, high-participation labor movements. This strategy was fundamental to the labor organizing of the nineteen-thirties, led by the Congress of Industrial Organizations. It was also a tradition within civil-rights movements, pioneered by leaders such as Ella Baker, who referred to organizing as "the spadework" of movements—the tending necessary for growth. But it has been teachers' unions in recent years that have brought it to life.
One of this new movement's midwives is Jane McAlevey, a longtime labor organizer and strategist. In 2011, McAlevey spoke to teachers in L.A. at their annual union convention about the importance of deep organizing and even deeper community engagement. The educators who formed their Union Power slate took these points to heart. Under Union Power leadership, the U.T.L.A. conducted a series of "structure tests"—mini-campaigns designed to gauge the depth and breadth of worker participation—such as pickets for new contracts and rallies for health care. The "biggest worst" areas, schools with low union membership or neighborhoods with few allies, became focal points in the next round of organizing. When teachers went on strike, in January of 2019, they won the things they demanded within six days—all of which they had repeatedly been told the school district could not afford. "There was and is money here within L.A.U.S.D. that is now going toward class-size reductions, librarians, nurses, counsellors," Caputo-Pearl said. "It's because of the strike. None of this would have happened without a strike."
The story of how Los Angeles teachers' unions rebuilt their union is the crown-jewel chapter of McAlevey's newest book, "A Collective Bargain: Unions, Organizing and the Fight for Democracy." McAlevey, who is the strike correspondent for The Nation and a senior policy fellow at the U.C. Berkeley Labor Center, is both a coach of today's labor movement and a chronicler of its key plays. Her first book, "Raising Expectations (and Raising Hell): My Decade Fighting for the Labor Movement," is a memoir of her years working as a labor organizer. Her second book, "No Shortcuts: Organizing for Power in the Gilded Age," offers a critical analysis of recent labor and social movements, proposing a theory of change through mass organizing. Her latest book argues that systematic grassroots organizing is the key to repairing today's ravaged democracy. It is a glossier, more generalized account than her previous works, but its publication marks the arrival of her core ideas into the liberal mainstream.
McAlevey argues that, despite decades of diminishment, unions are not a thing of the past, some sepia-tinted club for men who wear twill coveralls to work. Rather, they are for all who must work. Today, unions' strength comes from female-dominated professions such as education and health care. As these people struggle to make ends meet, they—along with coders, taxi drivers, hotel cleaners, journalists, professors, radiographers, and doctoral students—increasingly understand themselves to be workers. McAlevey describes how she believes unions can win, even in today's Trumpian post-democracy. "Power for ordinary people can be built only by ordinary people standing up for themselves, with their own resources, in campaigns where they turn the prevailing dogma of individualism on their head," she writes. "Good unions point us in the direction we need to go and produce the solidarity and unity desperately needed to fight and win."
McAlevey began her labor-organizing career in her late twenties, when, after years of environmental and anti-globalization activism, she was recruited to work for the A.F.L.-C.I.O. From 1997 to 2001, she ran what was known as the Stamford Organizing Project, which brought together community and union members to address health care, affordable housing, and workplace rights in southwestern Connecticut. During those years, McAlevey honed her model for what she calls "whole-worker" organizing, which is based on the plain truth that workers and community members are not two different sets of people: workers belong to communities; community members must work. In Stamford, union organizers joined the fight for affordable housing; housing advocates were enlisted in a campaign for local workers, such as health-care workers' contract demands. By the end of McAlevey's time in Connecticut, her organizing project had helped forty-five hundred workers form unions and win new contracts, and had secured fifteen million dollars for improvements for public housing.
McAlevey left Nevada triumphant, but also sick. McAlevey's mother had died of breast cancer when she was a toddler; years later, McAlevey's sister died of the same disease. In 2009, McAlevey tested positive for a BRCA1 gene mutation, and a preventative surgery revealed that she had early-stage ovarian cancer. McAlevey spent a year in intensive surgery and recovery, during which she began to write about her experiences as a labor organizer. This rangy, first-person manuscript became her first book. It was the result, McAlevey writes, in the afterword, "of a year being forced to lie down."
When Frances Fox Piven, a sociologist of social movements at the City University of New York, read McAlevey's memoir, she told McAlevey, in so many words, to drop everything and come to graduate school, where she could translate her experiences into a theory of movement strategy. In 2015, McAlevey earned a Ph.D. in sociology from cuny under Fox Piven. Her dissertation became "No Shortcuts," which has become a handbook in workers' reading groups across the country. U.T.L.A.'s entire executive board read it as they rebuilt their union. A teachers' reading group based around it reportedly catalyzed West Virginia's teachers' strike in 2018. The book, which was my first introduction to McAlevey's work, is readable and sharp, a taut braid of labor theory and case-study research. Her academic and theoretical analysis rings with the voice of an organizer: clear-eyed, conversational, direct, and occasionally prodding.
"No Shortcuts" analyzes the three most common strategies of change employed by labor unions and social-movement groups. Advocacy relies on experts, legal advocates, and lobbyists to serve those they represent, often in closed-door meetings or through litigation, advertising, and polling. Mobilizing is the work of getting like-minded folks to turn out for an event—an important part of successful campaigns, but insufficient on its own because it relies on what McAlevey calls a "self-selecting" group. Organizing is the work of expanding that group to all who are structurally connected to an issue, regardless of their personal affinities or preferences. McAlevey argues that while organizing is the strongest form of working-people's power, it's also the least pursued. Instead, unions have turned to advocacy and mobilizing to achieve gains, though they fail to activate workers' biggest assets: our numbers and our power to withdraw coöperation from a system that relies on our labor.
Progressive groups' overreliance on advocacy and mobilizing is, according to McAlevey, "the main reason why modern movements have not replicated the kinds of gains achieved by earlier labor and civil rights movements." The organizing muscles of today's progressive movements are, in other words, atrophied. This weakness was recently made visible by the crashing halt of Bernie Sanders's Presidential campaign. In order to win, Sanders's campaign needed not only to mobilize the usual voters but to organize the unusual ones. To be sure, the campaign had flickers of this strategy—for example, their successful turnout of Latino and Sudanese immigrant voters in Iowa's satellite caucuses helped win critical delegates in the state. But organizing is resource-intensive and often slow. It demands deep listening and meaningful person-to-person connection; it can take weeks, months, years. Sanders's campaign was striving to accomplish the work of generations in a few months. When the other Democratic candidates aligned in a flash to support Biden, the time horizon of politics compressed like a heeled boot on a tin can. To stay in the race, Sanders's campaign had little choice but to switch from marathon training to hurdles and sprints; organizing was abandoned for mobilizing, a tactic that proved insufficient.
Whereas mobilizing gets the choir to sing louder, organizing convinces the audience to start humming. To be sure, organizing is the harder task. It requires systematic conversations with every possible worker, voter, renter, student, whomever. But more than a census, organizing is the art of listening to what matters to people and helping them to see their immediate concerns as aspects of bigger ones. Your scramble to make rent isn't because you don't work hard enough; it's because your boss doesn't pay you enough and the rent is too damn high. An organizing conversation is eighty per cent listening and twenty per cent questioning, what organizers often call "framing the hard choice": Will you suffer alone or resist collectively? It is a tough kind of math, because it asks everyone to claim what most of us commonly export: our own agency. And even uncovering a desire for agency is its own project; it demands we believe we deserve it. "In the normal course of human events, workers don't expect much from their jobs, government, or unions, because the reality is they don't get much," McAlevey writes, in "Raising Expectations." "The job of the organizer is to fundamentally change this."
Most of all, organizing prepares people to leverage our most devastating weapon: the ability to withhold our participation in a system that denies us our power. When we collectively refuse to work or pay rent or endorse candidates who deny our basic needs, we disturb the logic that the system must run at all costs, even our own lives. Unions have made labor strikes their most noteworthy form of withholding, but the same power can be forged outside of traditional unions. Today, we see hunger strikes, rent strikes, tuition strikes, and debt strikes as tactics to advance both labor and "non-labor" causes, such as environmental justice, immigrants' rights, and prison reform. Even the uprisings that are currently sweeping the country in the wake of George Floyd's killing constitute a form of withholding: by refusing to comply with expectations for civilians, protesters exercise their power against the broken contract of the police existing to "serve and protect." In Aristophanes' comedy "Lysistrata," the women of Greece withhold sex from their male lovers in order to force the country's men to negotiate an end to the Peloponnesian war.
The success of this kind of militant, democratic unionism in recent years— emblematized by the L.A. teachers' union—has turned McAlevey into its highest-profile spokesperson. She leads organizing training for workers around the world, and she also directs her message to many who may be less attached to their identity as workers. In popular media forays, she reminds listeners and readers that unions are the original "woke." She writes and talks like a real person, packing sentences with vernacular shrapnel like "Ya moron!" and "I call bullshit," alongside budget numbers, employment figures, and labor statutes. I saw her speak to a crowd of activists and academics in Madison, Wisconsin—and then jovially squeeze into the back seat of a grad student's car to attend a dinner reception in her honor where, mingling over gin-and-tonics, she all but organized the waitstaff. Her disarming capacity to build relationships is not just personal charm; it is key to her analysis of power.
But, mostly, McAlevey's work taps into something that many of us have felt and known to be true: the unshakeable force of solidarity, and the fears we must face in order to claim this power. As a unionist from Wisconsin, I encountered these truths in the weeks following Governor Scott Walker's attacks on public-sector collective bargaining in 2011, known as Wisconsin Act 10. Thousands of us—teachers, public-sector workers, and allies—took over the state capitol in protest. But I also learned of despair when, in the aftermath of Act 10, the state's liberal leadership, from union presidents to Democratic politicians, abandoned organizing the thousands of newly fired-up workers in favor of running a sleepy candidate in a gubernatorial recall campaign. Years later, when I read McAlevey's work, I gained the words to understand the power that we had ceded.
Power is neither taken nor given; it is built by those brave enough to want it. As covid-19 sweeps across the globe, it has turned a flood light on ordinary people's power—power that has long been shadowed, even to ourselves. U.P.S. drivers fasten on masks that read "I'm essential, not sacrificial." Amazon and Whole Foods workers strike for clean work sites, gloves, and hazard pay—and why wouldn't they? They're risking their lives while their employer, Jeff Bezos, has made twenty-five billion dollars since January. Tenants across the country have collectively withheld rent payments on the first of the month, standing up to private-equity firms that hold trillions of dollars in assets. As unemployment numbers literally jump off the graph's frame, it becomes ever more evident that ordinary peoples' safety and well-being won't be delivered over by bosses or by politicians, but will be won by organizing to stand up, together, and demand it. In "A Collective Bargain," McAlevey argues that the same analyses, strategies, and tactics that allow unions to succeed can be used to strengthen ordinary people's power elsewhere. There may be no shortcuts, but there is a world to win. In her writing, McAlevey, ever the organizer, frames the hard choice: How will we choose to use our power?
Eleni Schirmer is a writer, organizer, and Ph.D. candidate at the University of Wisconsin-Madison.