Friday Nite Videos | July 31, 2020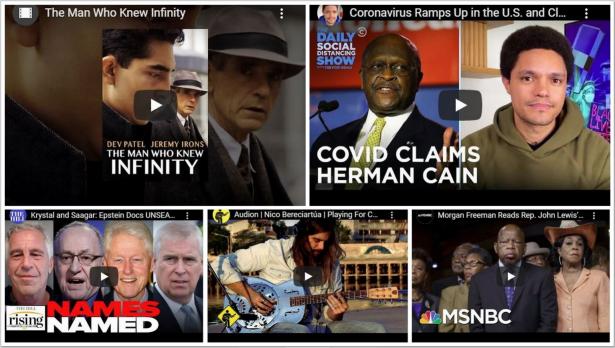 To view an video, click an image below,
Morgan Freeman Reads Rep. John Lewis' Last Words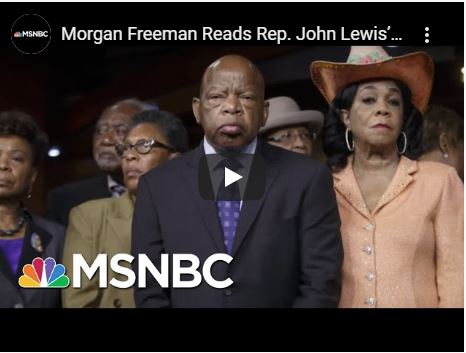 In a special Last Word, Morgan Freeman reads the words of John Lewis' final essay, which he requested be published in the New York Times on the day of his funeral: "Together, You Can Redeem the Soul of Our Nation."
Audion | Playing For Change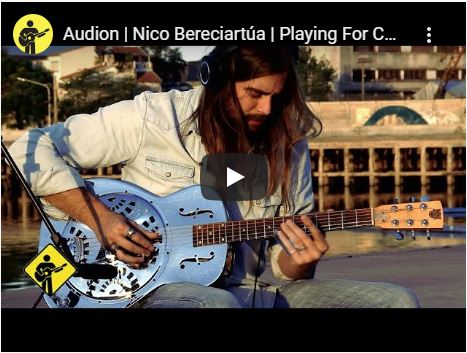 "The melody is inspired by some of my favorite musicians such as Furrey Lewis, Blind Willie Johnson, and many others," says composer Nico Bereciartúa. With musicians in the USA, India, Italy, and Jerusalem.
New Epstein Docs Name Bill Clinton, Prince Andrew, Alan Dershowitz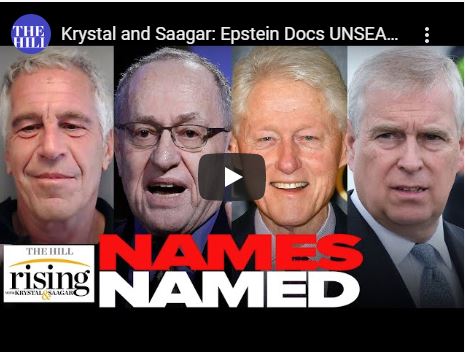 Krystal and Saagar share their thoughts on new documents revealing the names of powerful people who allegedly visited Jeffrey Epstein's private island.
Coronavirus Ramps Up in the U.S. and Claims Herman Cain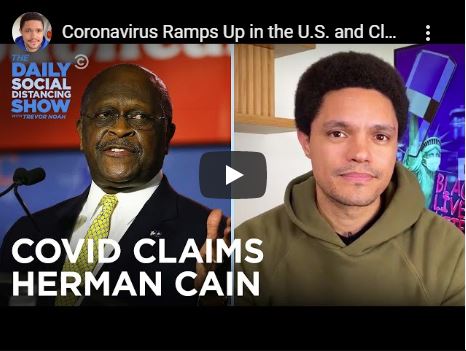 The economy is cratering, COVID deaths are rising, and coronavirus has claimed the life of prominent Trump supporter Herman Cain. #DailyShow #TrevorNoah #Coronavirus
The true story of a friendship that forever changed mathematics. In 1913, Srinivasa Ramanujan (Dev Patel), a self-taught Indian mathematics genius, traveled to Trinity College, Cambridge, where over the course of five years, he forged a bond with his mentor, the brilliant and eccentric professor, G.H. Hardy (Jeremy Irons), while fighting against prejudice to reveal his mathematic genius to the world.