labor
MTA Calls for Remote Learning Until Building Safety Is Ensured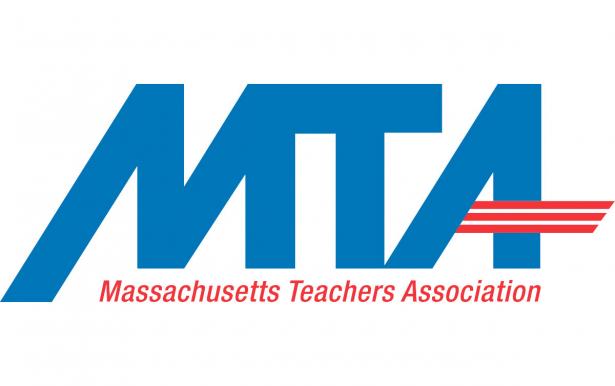 MTA
The MTA issued the following statement to the media today:
The MTA held a virtual meeting yesterday afternoon that drew more than 7,500 members and asked them to discuss and vote at the local level on a motion passed by the MTA Board of Directors stating: "Therefore, the districts and the state must demonstrate that health and safety conditions and negotiated public health benchmarks are met before buildings reopen."
Merrie Najimy, president of the 116,000-member union, asked local associations to vote on the statement and report back to the MTA by Aug. 7. As of last night, about 40 locals had already endorsed the position.

The statement is meant to guide local members in their deliberations with school district officials about the best way to ensure student success during the COVID-19 pandemic. Ultimately, the decision about what model to follow is made locally, with teaching conditions negotiated with local educators' unions.
All MTA members were invited to participate over Zoom in Wednesday's meeting, which was the largest in the MTA's 175-year history. Participants were polled on several questions. Asked if they support the board statement, 80 percent answered "yes," 17 percent responded "not sure," and only 3 percent said "no."
"We can't talk about how the MTA came to this position without talking about history," Najimy said. "Decades of economic policies have allowed the 1 percent to prosper — even increasing their net worth by billions of dollars during the pandemic — while disinvesting in the public good has left almost everyone else behind. One of the many consequences is that our school buildings don't have properly functioning ventilation systems to keep the indoor air safe."
She continued, "We long for the day when it is safe to return to working with our students, as there is no substitute for students and educators relating to one another in person. But in most if not all schools right now, the health and safety concerns are insurmountable. As our members have been saying, 'We are essential — not expendable.'"
Najimy said no one is safe from the coronavirus. She noted that in addition to Black and Latinx educators, those who are older and those who have high-risk conditions, the most vulnerable populations are Black and Latinx students and their families, many of whom live in low-income communities.
"Racist policies have left them without adequate health care, leading to worse outcomes," Najimy said. "Schools in those districts have the fewest resources to meet health and safety standards.
"We have laid out 19 conditions that must be met for schools to reopen," she continued. "They are informed by guidance from health experts nationwide and include the need for testing and contact tracing; public health benchmarks that guide both reopening and closures; proper air circulation and purification systems; PPE for everyone in the school; distancing of six feet, as recommended by the CDC; mask wearing for everyone; adequate nursing and custodial services; and accommodations for students and staff who have health concerns for themselves or the people they live with.
"We can't let focusing on how to meet all of these conditions prevent us from moving forward with planning for a more connected and exciting education experience this year," Najimy said. "This is what educators do best. This is what more than 7,500 educators began to brainstorm about at our meeting yesterday. Now that we have the 10 days to plan, we can redesign learning for the year ahead."
On Monday, the MTA announced that the MTA, AFT Massachusetts, the Boston Teachers Union and the Department of Elementary and Secondary Education had reached an agreement allowing districts to reduce the school year for students to 170 days so that teachers and other staff have 10 days to plan, prepare and develop curricula and instructional strategies that will engage students.
"We have an opportunity to make this school year under COVID-19 more meaningful and engaging for students," Najimy said. "That includes addressing the current crises that are impacting all of us, from the pandemic to attacks on Black lives and on our democracy. We need to address student stress and trauma. We need to be creative to make sure students are learning, thinking and doing so that they come out of this crisis informed, inspired and ready to take on the world."
Reopening and Reimagining Our Public Schools
The MTA has issued its principles for school reopening: Reopening and Reimagining Our Public Schools: Directives for the State and Guidelines for Educators and Their Unions.
Preamble: The Massachusetts Teachers Association is committed to engaging in an inclusive and intentional change process in order to win full funding of our public schools, deconstruct institutional racism and use this moment to reimagine teaching and learning. Over the summer and beyond, we will engage in a collective process involving educators, families and students to build a shared vision and expectation for what our schools can and must be. The following directives for reopening our schools result from the thousands of conversations and dozens of public forums with educators, parents and other community members that have already taken place. A more detailed set of directives will follow in the weeks ahead. Both this statement and the fuller report are living documents, designed to be reflected upon and revised with educators, families and students so that they fully encompass our collective hopes and dreams for our schools. The values and principles they set forth will serve as our North Star as we build our movement to reimagine our public schools.
Reopening and Reimagining Our Public Schools
Educators, students and parents know that the foundation of learning is built on the relationships they develop with and among each other. The best way to educate our students is when we are together in our school buildings. MTA members want to be back in our public schools with our students and their families. But we can only do so if we create safe conditions for returning, in accordance with the recommendations of our public health institutions.
The state and local school districts have an obligation to make our school communities safe for reopening. The state also has a constitutional obligation to fund public education adequately and equitably. The Fund Our Future campaign and the COVID-19 pandemic have brought into sharp focus the fact that our education system — as it is currently structured — manifests and reinforces the racism and classism that pervade our society. The Student Opportunity Act was the starting point — not the endpoint — for fully funding our public schools to begin to address the inequality caused by systemic racism. What is clear is that our public schools need more, not less, in the aftermath of the pandemic.
Ensuring that the state lives up to its constitutional funding obligation is one part of dismantling a system of institutionalized racism — including decades of de facto segregation and disinvestment — wherein students of color attend schools with significantly less funding, collapsing buildings that are often infested with rodents and mold, and an intense focus on hyperdiscipline and "security." Our schools are harmed by a lack of support for multilingual students and families, a wholly inadequate number of educators of color, and a limiting, test-driven, Eurocentric curriculum that serves far too often as a pipeline to prison instead of to college or to employment in well-paying jobs. This system also turns our public schools over to privatization in far too many instances. Now more than ever, we must transform public education to show — through structures, policies and practices — that black and brown lives matter.
We also can only return if we know that we as a Commonwealth are using the frightening upheaval of this moment to think critically and collectively about the goals we have for our public schools and what it means to keep our students safe. Now more than ever, we must transform public education and recapture our central mission — educating the whole child and cultivating thinking, caring and creative adults who are ready to protect rights and liberties in a democratic society. We cannot go back to the status quo, which was actively harming many of our youth, families, and educators of color, as well as people from other marginalized groups, including our LGBTQ+ students. We must instead be bold and create free and equitable schools where education liberates and empowers our youth so a brighter future is possible for all of us.
Educators will continue their heroic efforts from this spring and will work hard to make our schools ready for our students this fall. Educators, through their unions and in collaboration with students and families, must play a central decision-making role in the return-to-school plan, district by district. Ultimately, we will decide if these directives have been met by the state and the districts.
Key Directives for the State and Guidelines for Educators and Their Unions
Full Funding for Public Schools

Full funding of the Student Opportunity Act by the Legislature and the governor is a baseline expectation. More funds are needed across all districts for the myriad needs of our students — especially those from the most vulnerable and most marginalized groups — and to pay a living wage to Education Support Professionals, who are critical to the education of our students.
Progressive revenues are necessary to make reopening possible. Student and staff needs will not be sacrificed due to artificial funding constraints.
Resources must be moved away from security and policing and directed toward social, emotional, mental health and public health solutions.
Personal protective equipment, testing and all necessary materials for maintaining safety must be provided by the state.
Families and educators alike need child care to be able to return to work.
 

More Staff, Not Fewer

The increase in student needs — health, safety, social and emotional and academic — will require additional staff. Disinvestment before the COVID-19 pandemic left too many districts making do with unreasonably large class sizes, a lack of counselors, and insufficient resources, particularly in schools that largely serve students of color and low-income students.
Layoffs are destructive to our students and our schools and are unacceptable. All educators now working with students — and more — need to be there when our schools reopen.
We must prioritize hiring, retaining and promoting educators of color.
All available staff — including paraeducators and other Education Support Professionals — must have meaningful roles in school reopening plans and crisis learning plans.
Every school must have a core of multilingual staff and interpreters so that families can be full participants in their children's education.
 

Public Schools Must Be Made Safe for Educators, Students and Families

Personal protective equipment must be provided by the state.
Educators and students with compromised immune systems and those statistically more likely to contract the coronavirus, such as our older educators, must be provided with alternative ways to work and/or medical leave.
It is time to redefine safety. Districts must change how they meet the emotional health and safety needs of students and identify and obtain the necessary resources to keep students, educators and communities safe. It's time to examine and reimagine the role of police in our public schools and how we invest more deeply in a variety of social support systems.
State funds and mandates must support districts as they engage in antiracist education for administrators, faculty, staff and students.
Trauma-informed discipline policies and practices must be put in place for all students.
 

Reimagine Curriculum, Instruction and Assessment: No MCAS

Eliminate MCAS and reevaluate the ways our public schools are assessed.
Educators demand the freedom to work with students and families to develop curriculum that is reflective of what the school community values.
Curriculum must be actively antiracist to reflect and affirm students of color, their cultures and their histories — and fight against xenophobia in all of its forms.
Curriculum must reflect and affirm our LGBTQ+ students.
Educators need more — not less — common planning time and more time to build relationships with students and families.
Educators must be supported with professional development on project-based learning; trauma-informed and antiracist pedagogy, curriculum and practice; and effective practices for crisis learning remotely.

 

Materials and Technology for All While Keeping Public Schools Public

Every student — and every educator — deserves access to the basic tools of a modern society: a computer and reliable internet access.
Technology must be informed by pedagogy and used for communication, collaboration, creativity and critical thinking.
Technology will not substitute for or replace in-person education. It must not be a starting point for the destruction of in-person education and the privatization of public education.
Privacy protection is essential for students, educators and families.
Districts must provide support for all families, with particular attention to multilingual families, to make use of technology as part of students' regular education — and if we are again forced to return to crisis learning remotely.