Friday Nite Videos | September 11, 2020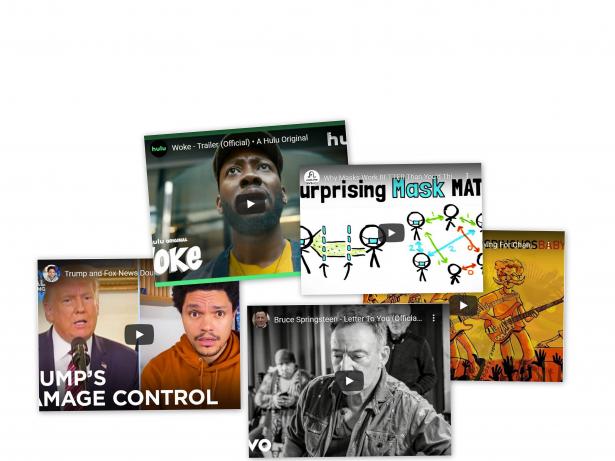 To view an video, click an image below,
Trump and Fox News Double Down on COVID Cover-Up Defense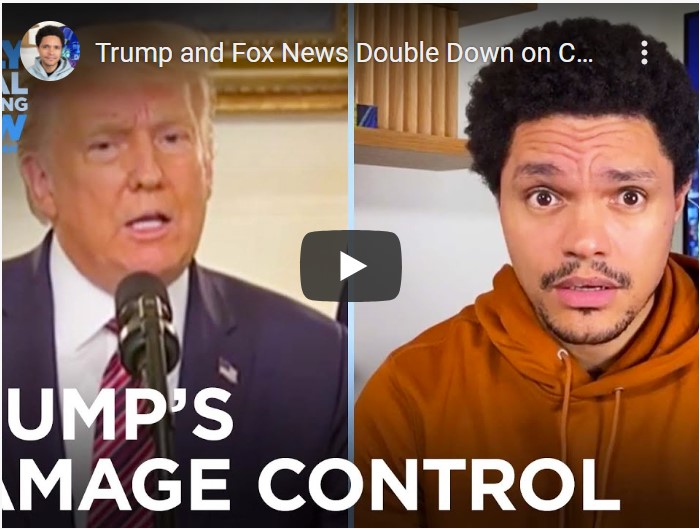 President Trump claims his lies to the public concerning coronavirus were about being a "cheerleader" for the United States, and his friends find someone else to blame. #DailyShow #TrevorNoah #Trump
Babylon | Los Pinguos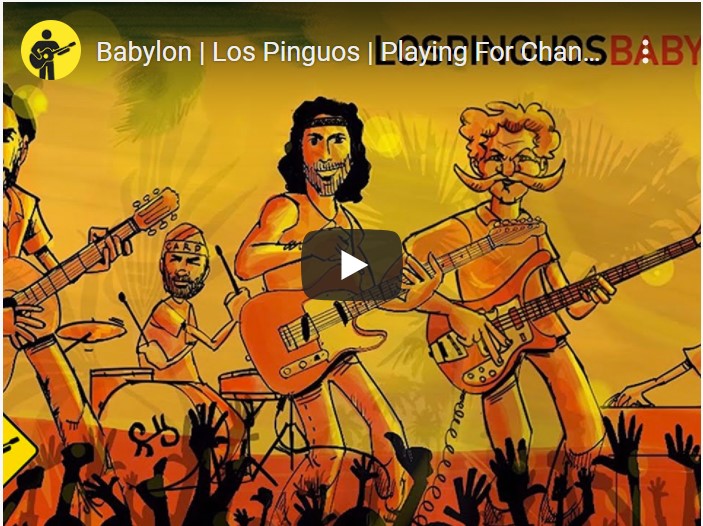 "Babylon" is the first single from Los Pinguos' new album, Hummingbird. It bridges the gap between roots reggae and a contemporary Latin sound.
Woke | Trailer • A Hulu Original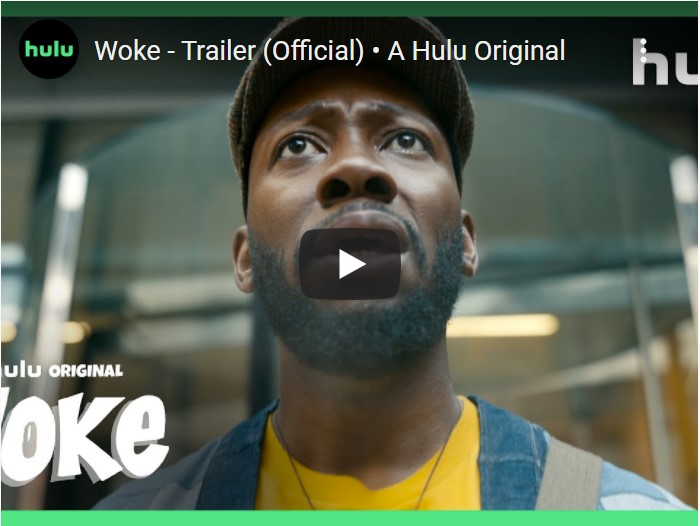 Woke follows Keef, an African-American cartoonist on the verge of mainstream success, when an unexpected incident changes everything. Keef seeks to navigate new voices and ideas without setting aflame everything he's built.

Bruce Springsteen | Letter to You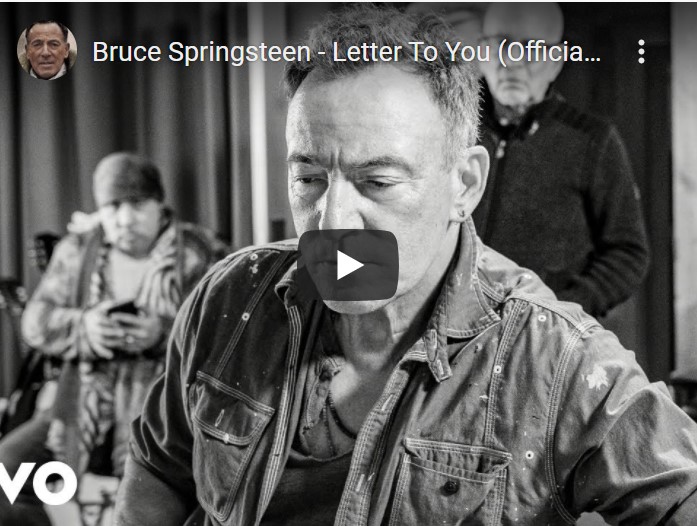 The title track of Bruce's forthcoming album.
Why Masks Work BETTER Than You'd Think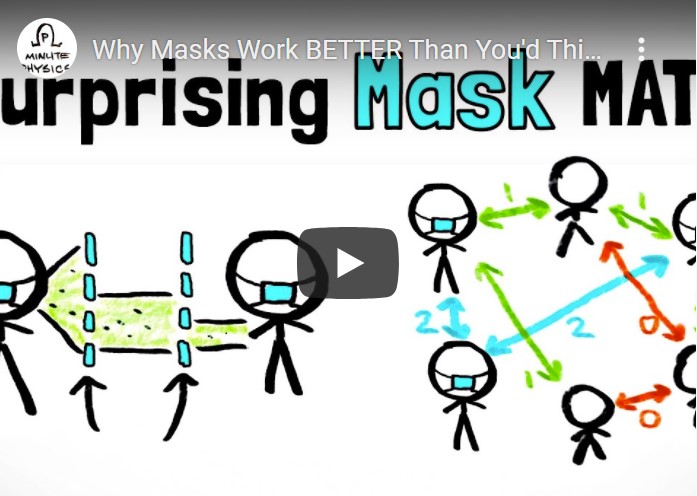 Masks (whether surgical, or N95, or cloth) are counterintuitive and actually work much better epidemiologically than one might expect. Here's why that's so.