Global Left Midweek - September 23, 2020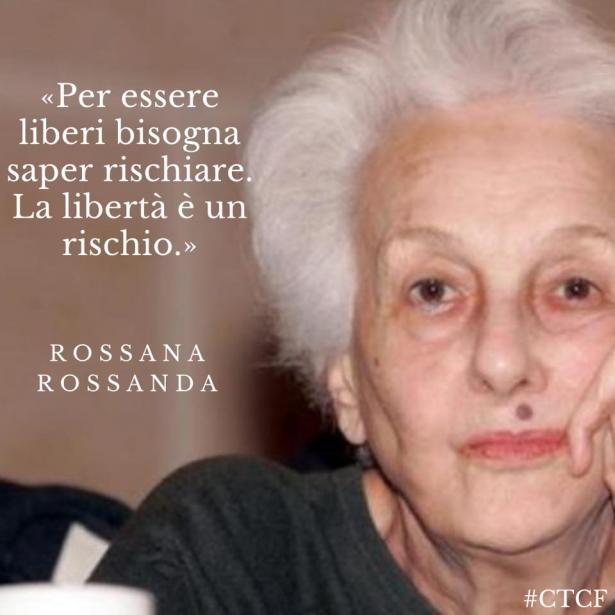 "To be free you need to know how to take risks. Freedom is a risk.",
__________
The Woman Who Looked History in the Eye
Rossana Rossanda / Jacobin (New York)
On the death of the profound revolutionary journalist and activist, her memory of the founding of il manifesto offers an example for our time.

__________
Myesha Jenkins, Poet of Love and Liberation
Johannesburg Review of Books
Jenkins moved to South Africa from Los Angeles in 1993, after many years as an anti-apartheid activist. She co-founded the Feela Sistah! Spoken Word Collective, which broke new ground that contributed to a 'seismic shift that transformed national culture through poetry'.
__________
Why Internationalism is Essential
Jennie-Laure Sully / rabble.ca (Toronto)
It is urgent to strengthen our social movements by developing an internationalist political conscience. "Think globally, act locally," has become an empty slogan for many. 
__________
Progressive International Summit
The New Indian Express (Chennai)
Progressive International held its first ever two-day summit which brought together the organisation's council from around 70 organisations from over 40 countries to plan collective actions. 
__________
Palestine After the Bahrain/UAE/Israel Pact
Video: Anger in the Streets  Peoples Dispatch (New Delhi)
Prospects For Unity  Ali Adam / The New Arab (London)
Prospects For Change Marwa Fatafta and Alaa Tartir / Foreign Policy (Washington)
__________
The Battle For Bolivia 
Coup Leaders On the Defensive Jihan Abdalla / Al Jazeera (Doha)
Death Squads Hit MAS Canvassers teleSUR (Caracas)
__________
Meet South Africa's Covid Social Movement
Kate Alexander / Review of African Political Economy (London)
The C19 People's Coalition has demonstrated the capacity for working-class activists and their sympathizers to mobilize for social justice even under the conditions of a draconian lockdown.
__________
Thailand Protests Challenge the Monarchy
Authorities Threaten Crackdown  Panarat Thepgumpanat and Matthew Tostevin / Reuters (London)
Behind the Uprising  Judha Su and Benjamin Tausig / Progressive International
__________
Spain: Lockdown Protests Charge Bias Against Poor
Miguel Cantón and Ignacio Gallello / El País (Madrid)
"The primary healthcare system is completely overwhelmed and public transportation is packed in the neighborhoods where people who can't work from home live."
__________
Who Ordered the Killing of Basra's Activists? 
Suadad al-Salhy / Middle East Eye (London)
In Iraq, anti-government protests had begun again last month, with calls for the killers of demonstrators to be identified and brought to justice.