Friday Nite Videos | May 21, 2021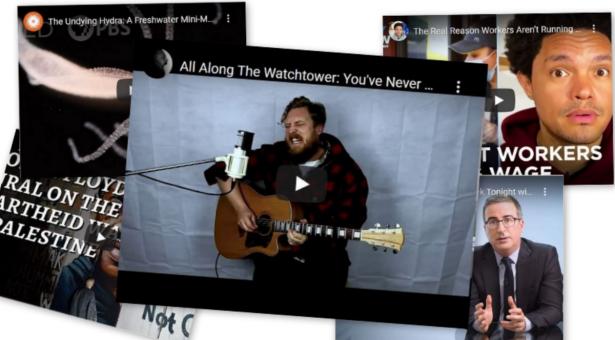 To view an video, click an image below,
Stand Your Ground | John Oliver

John Oliver takes a look at why "stand your ground" laws were created, who they protect, and, crucially, who they don't.
All Along the Watchtower: A Pandemic Ballad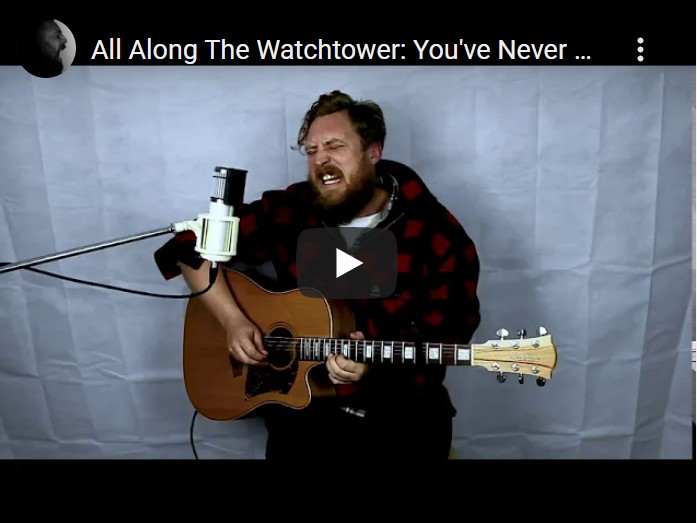 Jay Howie performs All Along The Watchtower by Bob Dylan, based on the Jimi Hendrix version

The Real Reason Workers Aren't Running Back to Restaurant Jobs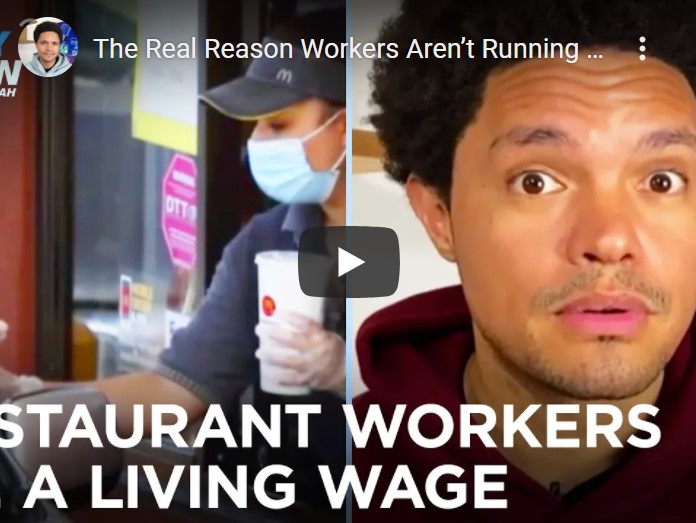 Restaurants struggle to re-staff post-pandemic, and while Republican pundits posit that more generous unemployment benefits are to blame, workers are taking a stand and demanding jobs that provide more than just enough pay – or often not enough pay – to make ends meet. #DailyShow #TrevorNoah #LivingWages
Palestinian Artist Taqi Spateen Painting George Floyd on the Separation Wall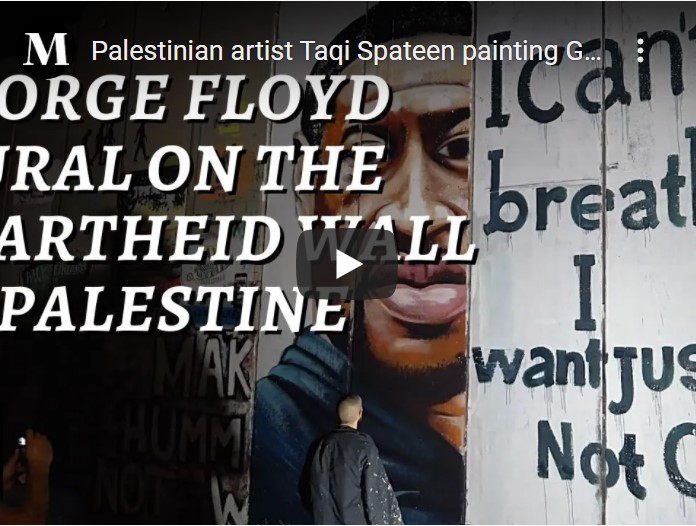 Palestinian artist Taqi Spateen paints a mural of George Floyd on the Seperation Wall in Bethlehem, June 2020. "The most important thing is that the people know this mural is a gift from Palestine," says Spateen. "That's all that matters."
The Undying Hydra: A Freshwater Mini-Monster That Defies Aging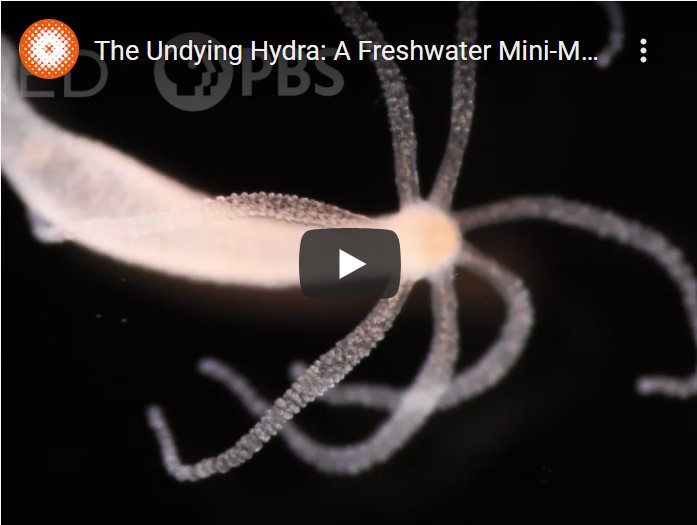 Could this tiny creature, named after a mythical multiheaded monster, hold the secret to eternal youth? Related to jellyfish and anemones, the hydra has an almost otherworldly ability to heal itself and stave off aging.