Media Bits and Bytes - October 5, 2021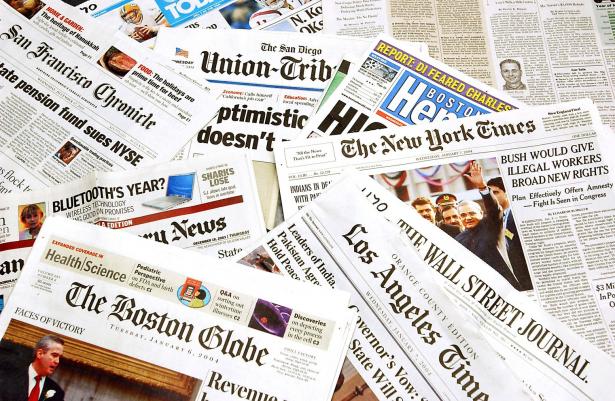 Credit,David Adamson / Alamy Stock Photo
The Whistleblower  By Jessica González and Roger McNamee, Democracy Now!
The Big Reveals  By Matt Novak, Gizmodo
New Surveillance Software: Beware ShadowDragon
By Michael Kwet
The Intercept
The software allows police to suck in data from social media and other internet sources, including Amazon, dating apps, and the dark web, so they can identify persons of interest and map out their networks during investigations.
By David Rosen
MR Online
Some 900 community broadband services and local initiatives offer an alternative way to reconceive broadband from a "luxury" to a "necessity." Broadband needs to be protected and affordable if not free. It is time for community networks to supersede the telecom cartel.
Independent Media Crushed in Hong Kong
By Rachel Cheung
Columbia Journalism Review
Hong Kong media now resembles that of mainland China, where news outlets act like mouthpieces for the government. But even with mainstream media falling under varying degrees of government control, a handful of independent outlets remain.
What Journalists Can Learn From Community Organizers
Organizers are trusted by their communities in a way that most journalists would envy. But organizing doesn't immediately come to mind as part of a journalist's job description—it might seem more like activism than reporting. It doesn't have to be.
Afghan Women's Social Media Campaign
Geo News
Afghan women across the world Afghan women across the world are raising their voice against the Taliban's strict new dress code for female students, posting pictures of themselves, their families and friends wearing traditional Afghan dresses to highlight the richness and diversity of their culture. #DoNotTouchMyClothes and #AfghanistanCulture are trending on Twitter.
Radio Great Phil Schaap 1951-2021
By Martin Johnson
NPR
Schaap was one of the leading jazz scholars in America, and the genre's foremost evangelist. He was a radio host, a record producer, a concert programmer, an educator, a reissue producer, an archivist and a researcher, and served many other functions beyond those. His voice was the sound of an authoritative, passionate belief in the power of jazz.
By Jeff Wise
New York Magazine
Its two top executives attempted to deceive potential investors on a conference call by pretending that one of them was a YouTube executive — an act that prompted an FBI investigation. On Friday evening, the company announced that it was shutting down.
If you were already thinking about quitting your iPhone, a shocking new report might just push you over the edge.
Review: News for the Rich, White and Blue
By Jonathan Heawood
openDemocracy 
Nikki Usher's book News for the Rich, White, and Blue: How Place and Power Distort American Journalism has shown that traditional local newspapers, with their random bundle of contents, their bias towards elites, and their blind spots, probably don't have a place in the new landscape. What goes in their place remains a mystery.