labor
Boston Starbucks Workers 'Inspired' by Buffalo Union, Seek Votes as Movement Spreads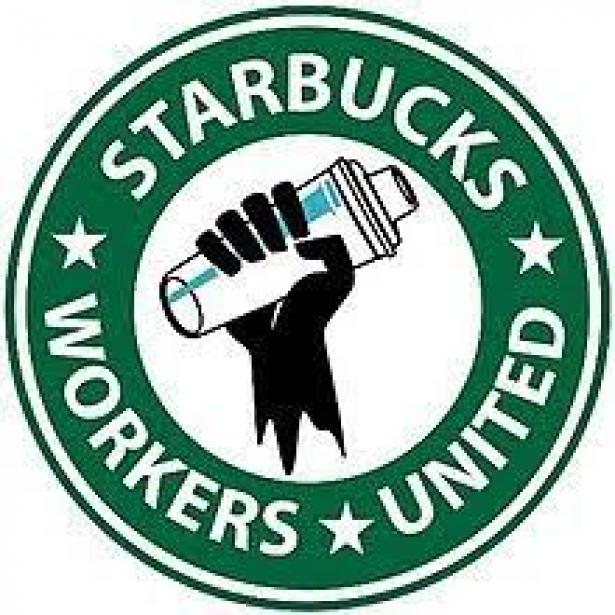 Starbucks Workers United, SEIU
Employees at two Boston-area Starbucks locations began steps to form a union earlier this month, days after one store in upstate New York became the company's first union-represented cafe.
Workers at stores on Commonwealth Avenue in Boston and Harvard Avenue in Brookline sent a letter to Starbucks CEO Kevin Johnson last week about their intent to unionize.
"We see unions as the best way to make Starbucks a place to have a sustainable career and a true partnership," the letter stated. "We stand firmly in our belief that a union can provide our hard-working partners the justice and equality they deserve while also enriching the company," the letter added.

Ash O'Neil, a barista at Boston's Commonwealth Avenue store, told Yahoo Finance Live last week that "We obviously were inspired by the baristas in Buffalo and to take initiative, collective action, to ensure that our voices are heard."
They added that "We all really feel that Starbucks is a great company to work for, and we just [want to] make it better by amplifying the voices of the partners on the ground."
In the letter to Johnson, workers noted that understaffing — a widespread issue amidst the service sector worker shortage — has been a concern in stores throughout the Boston area, causing some store locations had to close or reduce hours earlier this year.
A broad push to unionize has spread across the country, and engulfed one of the world's most recognizable coffee brands. In addition to Buffalo and Boston, more stores in Arizona and Seattle are seeking to organize with Starbucks Workers United, a branch of the Service Employees International Union.
Ahead of the Buffalo vote, Starbucks lobbied hard to keep workers from unionizing. Dozens of executives flooded the stores with their presence, and held meetings trying to persuade workers to vote down the measure. Massachusetts workers are preparing for a similar campaign by Starbucks corporate.  
A regional director already sent out an email to workers in that area acknowledging their union petition, and are planning "listening sessions" with workers in early January.  
"They basically said that they're going to create a space for us to ask one-on-one questions and for us to get all the facts from them, which we are a bit worried about because given what's happened in Buffalo," O'Neil said.
"We're pretty certain that they're probably just gonna be giving us a lot of stuff about how bad unions are for us," the barista said.
Kylah Clay, a barista at Commonwealth Avenue store in Boston, told Yahoo Finance that district and regional officials have come to the store "multiple times" to meet and greet with workers. With the vote coming up, "...we do expect to see them much more often now after the holidays," she added.
Three more store locations in Buffalo are still waiting for their union elections to be scheduled, while three store locations tallied their votes earlier this month, with one outright winning their election. The second cafe store voted down the measure, while results of a third were still pending because of a challenge to the process.
Last week, the union formally challenged the results at the two stores. A NLRB spokesperson said that the challenged ballots and unfair labor practices will need to be investigated, and that there may be a hearing on this in the coming weeks. There's no timeline yet on when votes from the other stores will be scheduled, the agency added.
Last week, Starbucks wrote a letter to all employees this week, insisting that the company would "bargain in good faith with the union that represents partners in newly-unionized Buffalo store. "Our hope is that union representatives also come to the table with mutual good faith, respect and positive intent," they added.
"We want an opportunity to meaningfully and actively participate in our workplace. I think each store is unique and their needs are different for each Starbucks. But, ultimately I think we just want that chance to voice those needs," Clay told Yahoo Finance.