Friday Nite Videos | March 25, 2022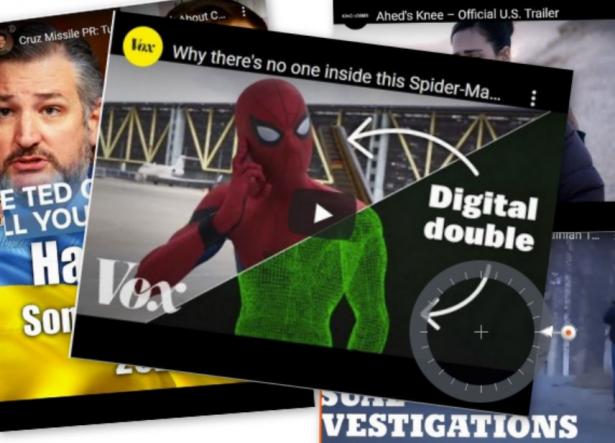 To view an video, click an image below,
Cruz Missile PR: Turn Your Book About CRT Into a Best Seller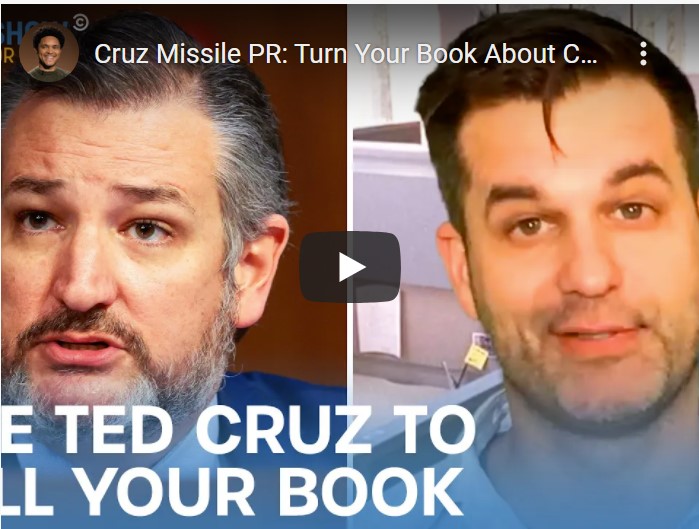 Want your book to zoom to the top of the best seller list just like "Antiracist Baby?" Then you need Cruz Missile PR.
Hallelujah | Leonard Cohen's Song With Lyrics for Ukraine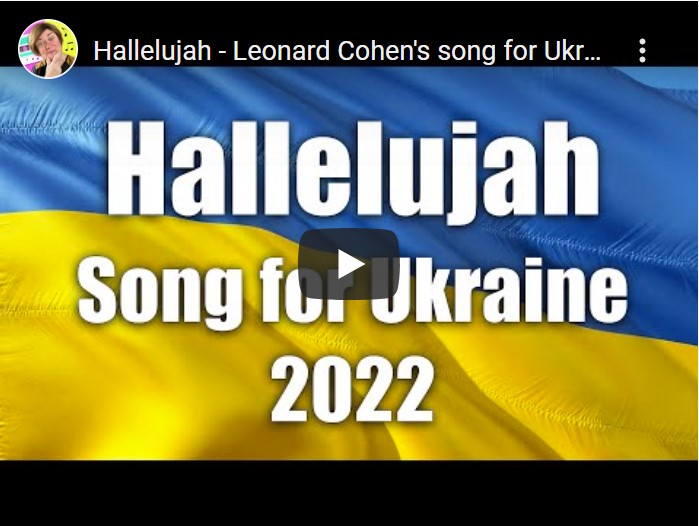 Shirley Șerban played with the lyrics of Leonard Cohen's 'Hallelujah,' trying to find joy in the midst of sorrow. For all unwittingly caught in the conflict there and not forgetting victims of war and unrest around the world today.

Russia Struggled to Capture a Ukrainian Town. Intercepted Radio Messages Show Why.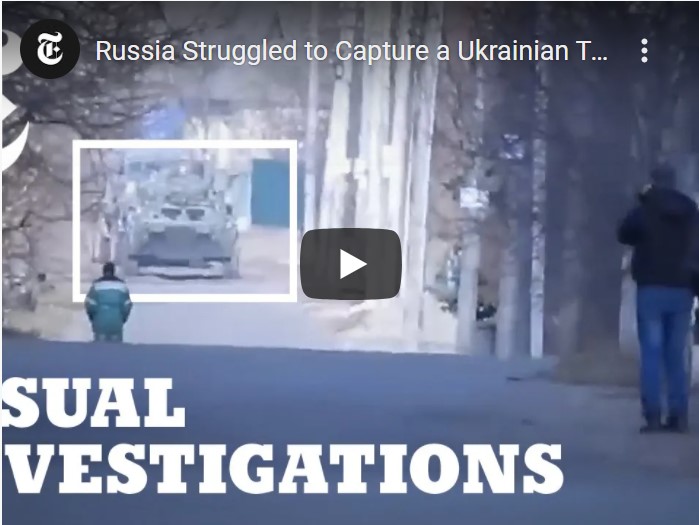 The Times's Visual Investigations team analyzed dozens of battlefield radio transmissions between Russian forces during an initial invasion of the town of Makariv, outside Kyiv. They reveal an army struggling with logistical problems and communication failures.
Ahed's Knee | Movie

A celebrated Israeli filmmaker named Y arrives in a remote desert village to present one of his films. A sharp critique of the censorship, hypocrisy, and violence instigated by Israel and repressive governments everywhere.
Why There's No One Inside This Spider-Man Suit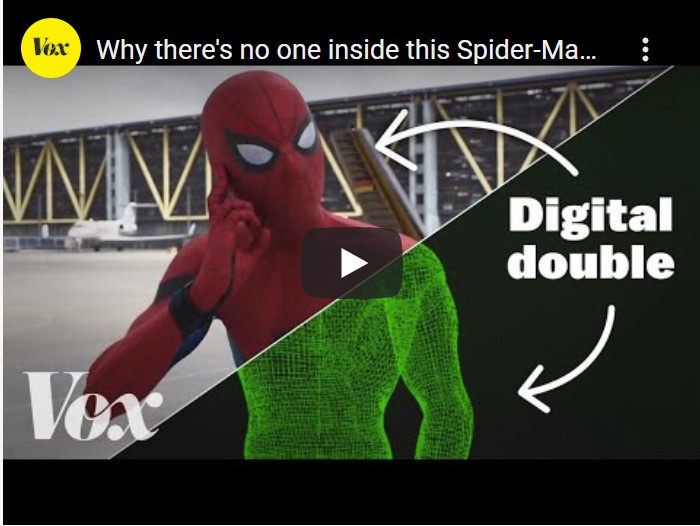 Is there a human being inside the superhero outfit? More often than you think, there is not.