Friday Nite Videos | July 1, 2022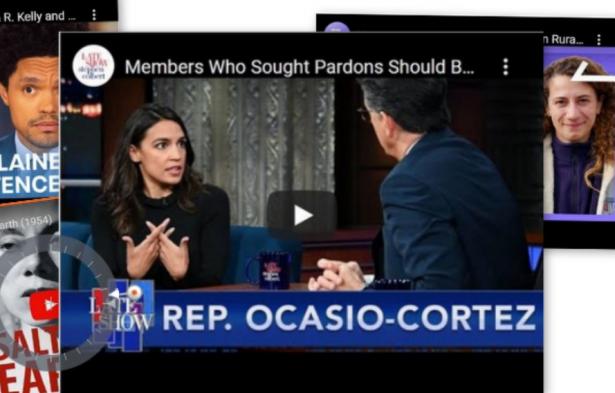 To view an video, click an image below,
AOC: Members Who Sought Pardons Should Be Expelled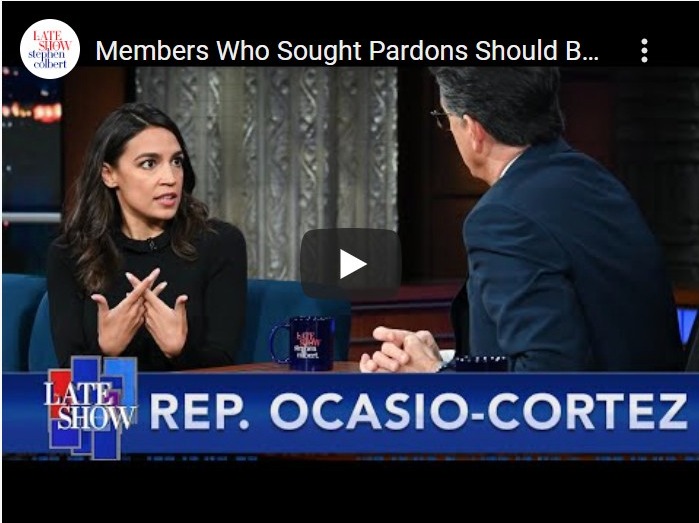 Rep. Alexandria Ocasio-Cortez returns to The Late Show for a three-part interview that begins with her assessment of today's Jan. 6th Committee hearing and her assertion that any member of congress who sought a pardon for their role in the insurrection should be expelled.
SCOTUS Restricts the EPA, R. Kelly and Ghislaine Maxwell Get Prison Sentences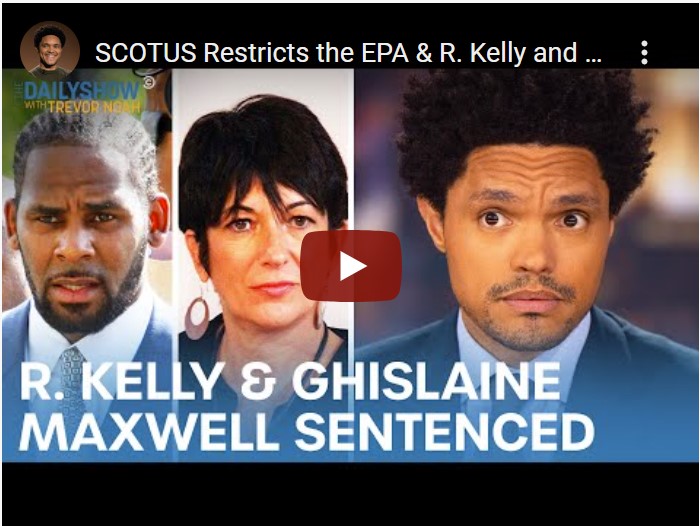 SCOTUS limits the EPA's authority to regulate greenhouse gas emissions, R. Kelly and Ghislane Maxwell receive prison sentences, Prince Charles stops accepting cash donations and L.A. County makes reparations. #DailyShow #Comedy #TrevorNoah

Dark Winds | TV Trailer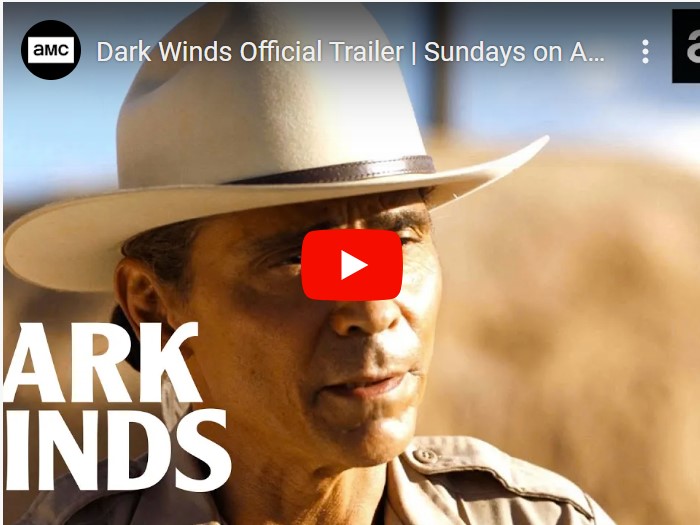 Tribal policeman Joe Leaphorn wrestles with a series of apparently unrelated crimes on the Navajo Nation reservation in this new series based on the Tony Hillerman novel. Now streaming on AMC. #DarkWinds #AMC #AMCPlus
How Democrats Can Run and Win in Rural Areas

Progressive Chloe Maxmin unseated a top Republican in a rural district, then passed one of the first state Green New Deal bills. Here's what Democrats can learn from her success.
Based on an actual strike against the Empire Zinc Mine in New Mexico by Mexican-American workers seeking wage parity with Anglo workers in other mines and to be treated with dignity by the bosses. Stars Juan Chacon,Rosaura Revuelta,Will Geer.