Global Left Midweek – September 7, 2022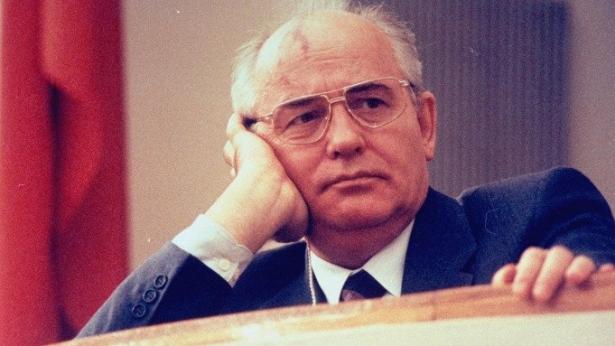 Mikhail Gorbachev (1931-2022). Credit,Sergei Guneyev/Getty Images
__________
Controlling Inflation at the Workers' Expense
Prabhat Patnaik / Peoples Democracy (New Delhi)
No matter what kind of inflation we are talking about, it can always be controlled at the expense of the working class; and, what is more, under capitalism it is invariably controlled at the expense of the working class. Not allowing wages to rise in tandem with prices is capitalism's cure for any inflationary upsurge.
__________
Chile's Constitution: Implications of a Rout
Charis McGowan / Al Jazeera (Doha)
The proposed constitution would have replaced the current Magna Carta which was imposed by the Pinochet dictatorship 41 years ago. More than 60 percent of Chileans voted against the proposal, which emphasized feminist, pro-environment and progressive transformation of society. The opposition distorted the content via mass media.
__________
Workers in Ukraine, Kazakhstan and Georgia
__________
Puerto Rico Energy Showdown
Angely Mercado / Gizmodo (New York)
Last year, the islands' electricity was privatized and taken over by LUMA, an American-Canadian company. The company was supposed to help repair the power system after extensive damage from hurricanes and earthquakes. Residents say that outages are still as frequent, if not worse than before, and they are asking government officials to revoke LUMA's 15-year contract.
__________
UK Unions Flex Political Muscle
Alexandra Topping / The Guardian (London)
As Britain heads into an autumn of strikes – and the Labour party comes under pressure to come up with ideas to tackle the  cost of living crisis – and support stoppages – we look at the (mostly) union leaders becoming a powerful force of opposition to the Tory government.
__________
Gorbachev in Context
__________
Which Way for the SACP?
__________
The Honduran Left in Power
Matt Ginsberg-Jackle interviews Gerardo Torres / Convergence
LIBRE under President Xiomara Zelaya and with a candidacy as strong as hers has been able to put an end to the historic hegemony of the conservatives and make way for the progressive forces. For the first time in Honduras there is a party that is not capitalist in character and that is historic.
_________
Italy: Unione Populare
Muhammed Shabeer / Peoples Dispatch (New Delhi)
Left-wing groups in Italy have launched the People's Union (UP) to contest the upcoming general elections. Its promises include taxing the rich, improving public services and an ecological transformation for the transport system.
__________
Need to Know These Comrades