Friday Nite Videos | December 2, 2022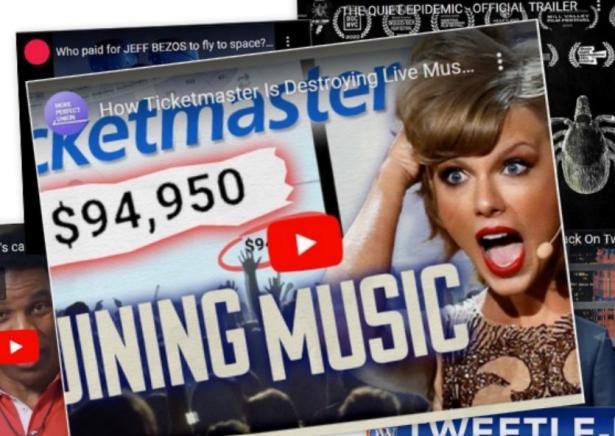 To view an video, click an image below,
Herschel Walker's Campaign Dealt New Blow Days Before Election

Herschel Walker's personal scandals have received lots of attention. This is worse.
MTG Back on Twitter | Mike Lindell As RNC Chair?

New rules allow misinformation back on Twitter. MyPillow guy throws his hat in the ring for chairman of the Republican National Committee.
How Ticketmaster Is Destroying Live Music

Ticketmaster is destroying live music. Fees as much as 78% of a ticket. Controlling events, venues, even artists. There's a movement pushing the Justice Department to take on their monopoly. Cory Doctorow breaks it down.
Chronic Lyme Disease: The Quiet Epidemic | Documentary

The Quiet Epidemic is a feature-length documentary about Lyme and tick-borne disease, a gripping medical mystery story. Now showing at IFC in New York.
Who Paid for Jeff Bezos To Fly to Space? Rashida Tlaib, Jeremy Corbyn and Others Explain.

Parliamentarians from around the world — like Rashida Tlaib, Jeremy Corbyn, Leila Chaibi, Clare Daly, Zarah Sultana, and many others — stand in solidarity with the global campaign to #MakeAmazonPay