labor
Sacramento-Area Peet's Coffee Store Becomes Chain's First US Location To Unionize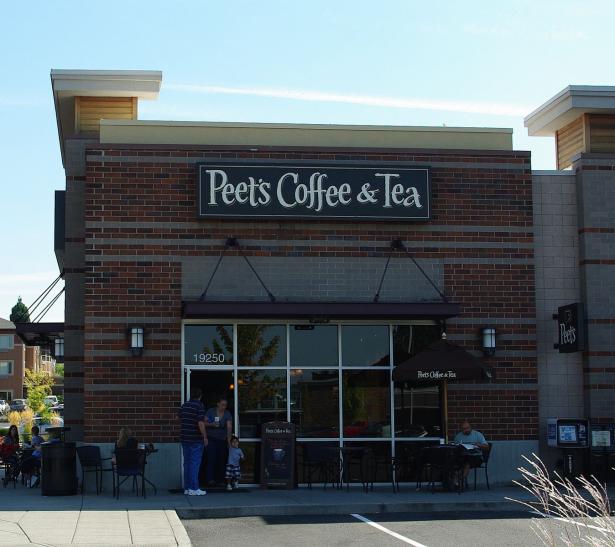 M.O. Stevens
A Peet's Coffee location in Davis has voted to unionize, becoming the coffee chain's first store to do so.
Employees at the North Davis store, located at 1411 W. Covell Blvd. in a shopping center just east of Highway 113, voted 14-1 to unionize with Service Employees International Union Local 1021, Peet's Workers United announced Friday in social media posts.

"We are overworked, understaffed, and underpaid," Peet's Workers United wrote in a Change.org petition posted earlier this month.
"Baristas' raises are less than a tenth of inflation, there are pay discrepancies that do not align with seniority, skill, or any kind of logic, and we have been forced to shut down multiple times in the past month due to understaffing. We've had no viable recourse for removing toxic managers other than waiting for the problem to resolve itself."
Peet's Coffee, founded in Berkeley in 1966, has more than 350 stores across the U.S. and China, including nearly 240 in California, according to its website.
Workers at two Peet's Coffee stores in Davis last November filed petitions with the National Labor Relations Board to unionize. Employees at the downtown Davis location, at 231 E Street, withdrew their petition last week.
"Peet's has worked in good faith with all parties involved," the company said in an emailed statement. "While we had hoped for another outcome, we respect the right of our Davis employees to choose ... As we follow the legally required next steps with the union at North Davis, we will continue to work for and with our employees companywide."
Peet's Workers United in a Twitter thread Friday said the company gave all employees of the downtown Davis location a $500 bonus, with the union alleging the bonus served as an incentive to withdraw the petition. The company in its statement disputed that claim, saying it gave the bonus after the petition was withdrawn.
"For accuracy, the only bonus provided to Downtown Davis employees occurred after the petition was withdrawn at that location to recognize the extra time those employees had invested leading up to and during the petition process," the company's statement said.
The vote at Peet's Coffee in Davis comes in the wake of thousands of workers at more than 250 Starbucks stores nationwide voting to unionize in 2021 and 2022. Those efforts marked the first major unionization campaign among employees at the coffee shop powerhouse since the 1980s.
On social media, Peet's Workers United said it received assistance from Starbucks Workers United organizers.