Media Bits and Bytes – April 4, 2023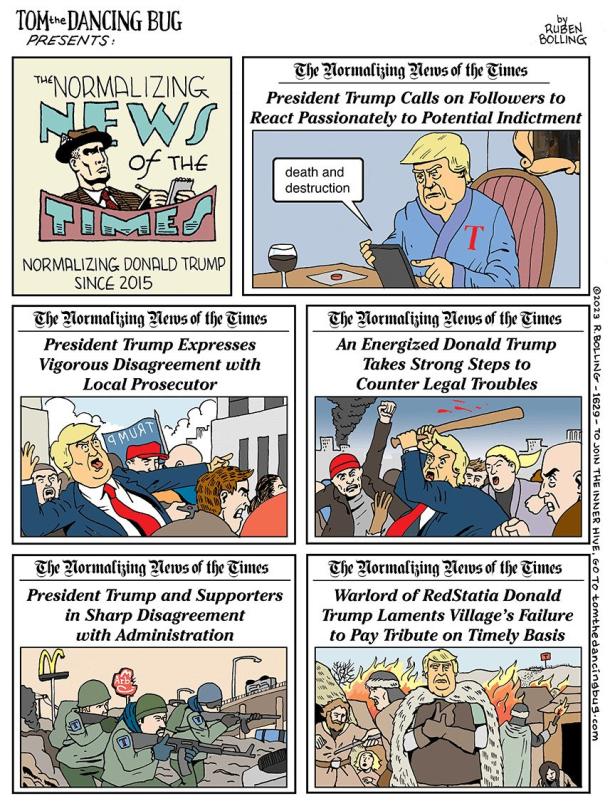 By Christopher Scott
Asia Times
Shou Zi Chew's testimony in Washington last week may have failed to convince critics that Chinese ownership of TikTok was not cause for alarm. But instead of raising public awareness of alleged security risks, lawmakers turned the spotlight on their limited understanding of the subject while turning Chew into an overnight celebrity for his poise under pressure. 
By Maria Ressa and Nishant Lalwani
yahoo!
The current conflict between autocracy and democracy is fought not only on the battlefield and in the political arena but also on social media and broadcast TV. If democracy is to prevail, credible, independent news media will be essential. Just when we need it most, fact-based, public-interest journalism is dying out. 
House Hearing on Social Media Censorship
By John Ward
yahoo!
House Republicans held their third hearing regarding what the "weaponization" of the federal government by Democrats. Three Republican witnesses alleged that the Biden administration has coerced social media companies to remove information it does not like, but Democrats protested when two of the witnesses left the hearing before taking any questions from committee members.
Neither Artificial Nor Intelligent
By Evgeny Morozov
The Guardian
The early AI systems were heavily dominated by rules and programs, so some talk of "artificiality" was at least justified. But those of today, including everyone's favourite, ChatGPT, draw their strength from the work of real humans: artists, musicians, programmers and writers whose creative and professional output is now appropriated in the name of saving civilisation.
Class on TV: Loving and Hating the Rich
By Daniel Fienberg
The Hollywood Reporter
In an ironic twist, some of the biggest perpetrators of corporate ruthlessness in the entertainment industry are currently producing several of the most honest portraits of our bleak economic moment.
Publishers Attack National Emergency Library
By Mathew Ingram
Columbia Journalism Review
The Internet Archive's National Emergency Library removed limits on the digital borrowing of the books in its database and made them all publicly available, for free. Four publishers went to court, arguing that any digital lending by the Internet Archive constituted copyright infringement.
The Rise of Anti-China Rhetoric
By Chandran Nair
The Diplomat
A key feature of mainstream Western media today is the relentless China-bashing. Countering this in international media by offering more balanced views for a global audience is near impossible as censorship is rife. There almost seems to be a global compact to control the narrative, a propaganda war powered by today's digital technology.
Can Public Radio Save Local News?
By Thomas E. Patterson
NiemanLab
The local news crisis is more than a problem of shuttered newsrooms and laid-off journalists. It's also a democracy crisis. Communities that have lost their newspaper have seen a decline in voting rates, awareness of local affairs and government responsiveness. Largely overlooked in the effort to save local news are the nation's local public radio stations.
Layoffs and Organizing Among Tech Workers
By Tom Cassauwers
Equal Times
Mass layoffs have been hitting US and European tech companies since the end of 2022. Players like Alphabet, Meta and Amazon have so far laid off more than 120,000 workers. These layoffs, and their ruthlessness in the US, have left tech workers reeling. The layoffs also threaten an incipient union organising drive at big tech companies. 
By Nate Anderson
Ars Technica
Here's a six-part rhymed couplet romp in the playful spirit of Dr. Seuss or of Roald Dahl's Revolting Rhymes. It contains everything that literary critics say a good poem should: yak bile, yurts, Descartes, broken bones, lawyers, and an imagined Krogan romance.