Dispatches From the Culture Wars – May 9, 2023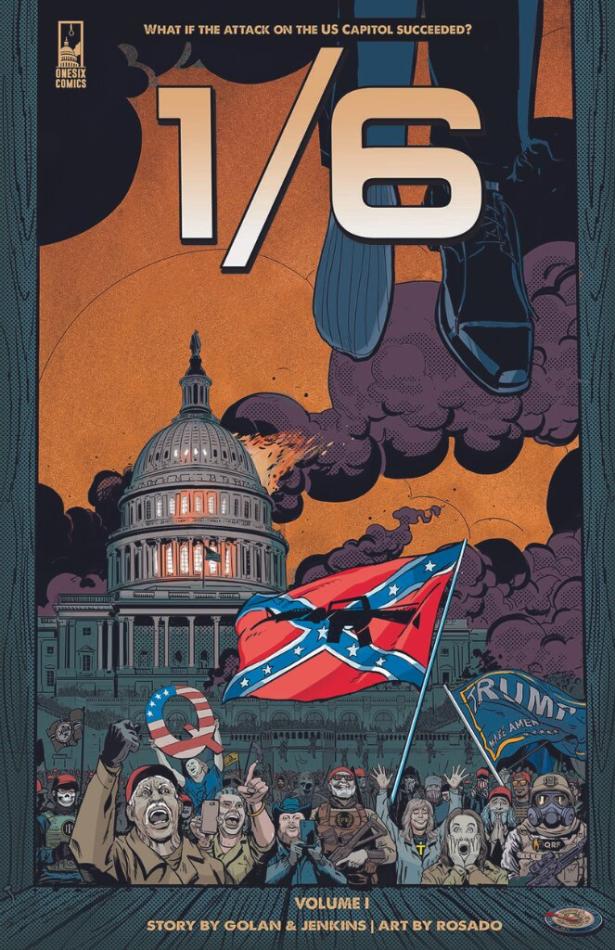 William Rosado
By Nick Pinto
Hell Gate
Penny's calmness even as he was choking Neely was simultaneously eerie and normalizing, the witness said. "It seemed like he knew what he was doing," they said. "And if you know what you're doing, and you're doing it with dozens of witnesses, why would you have an intent to take someone's life? Like, there's safety in a crowd."
By Sonali Kolhatkar
Yes!
A four-part comic book series titled 1/6: What if the Attack on the U.S. Capitol Succeeded? imagines an alternative timeline—one where the pro-Trump mob triumphs and imposes martial law. Amid this dark dystopia, it also visualizes how a grassroots antifascist opposition works in tandem with tenacious, honest journalism to offer an antidote to authoritarianism.
By Pamela Chiffon
The Hill
The global anti-gender movement is largely funded by rightwing U.S. forces. U.S.-based organizations working against LGBTQ and women's rights have funneled more than $1 billion overseas to bolster anti-gender groups. And that's where we can help to turn the tide.
By Laura Miller
Slate
How do we talk to kids about King Charles III? Why, young minds might inquire, is the adult world so obsessed with a man who has spent almost of all of his life waiting around for his mom to die? Little Golden Books has prepared an answer. The picture book publisher best known for such titles as The Poky Little Puppy and Scuffy the Tugboat has a forthcoming biography of the new king. 
By Arnie Alpert
Waging Nonviolence
The boat was a piece of history. In 1958, the Golden Rule's former owners, a group of peace activists, tried to sail it into the American nuclear weapons testing zone in the Pacific as a form of protest. While the authorities cut their voyage short, the Golden Rule still managed to spark an upsurge of opposition to nuclear testing, leading five years later to the adoption of the Partial Test Ban Treaty.
Schools, Cops and Mental Illness in NYC
Despite a pledge to stop relying on police to deal with students who have mental health episodes, New York City schools have continued to call 911 on kids in distress thousands of times a year, an investigation by THE CITY and ProPublica found.
By Marcelo Agudo
Brennan Center for Justice
Distrust in elections has in turn fueled other threats, including cyberattacks, harassment of election workers, and insider attacks in which the very people tasked with administering elections undermine the security of voting systems. Combating election misinformation is a tall order, but there are steps policymakers can take now to protect the vote in 2024.
US unions are weak, it's true. But there's more excitement, more of a spirit of militancy and experimentation, and more hope in today's labor movement than there has been in a long time.
Trump Rules of Conduct in the Biden White House
By Bob Hennelly
Salon
Prospect Park Mayor Mohamed Khairullah was inexplicably turned away by the Secret Service at the gates of the White House a half-hour before the was to attend the Biden White House's celebration of Eid al-Fitr, which marks the close of the holy month of Ramadan when the world's Muslims fast and recommit themselves to their faith.
Misogynists Against No-Fault Divorce
By Tessa Stuart
Newsbreak
It took more than four decades to end fault-based divorce in America. Republicans across the country are now reconsidering no-fault divorce. There isn't a huge mystery behind the campaign: Like the crusades against abortion and contraception, making it more difficult to leave an unhappy marriage is about control. Texas could be the first state to eliminate it, if the Texas GOP gets its way.