Tidbits – June 22, 2023 – Reader Comments: Daniel Ellsberg; Winning Working Class Voters; RFK, Jr.; Mental Health Crisis; Unhoused; Chile; Sudan; National Alliance Against Racist & Political Repression Turns 50; Cartoons; More…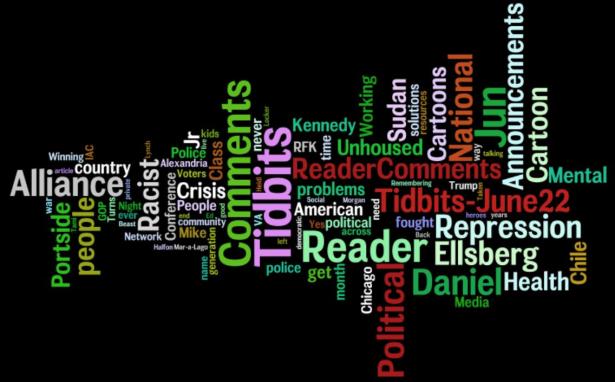 Jun 22, 2023 - Reader Comments, Announcements, Cartoons,Portside
Announcements:
Re: Daniel Ellsberg, American Hero

Didn't Daniel Ellsberg open our eyes and minds to some of the twisted paths of government war decisions. Thanks to Portside for sending around Chip Gibbons' praise for the work of Daniel Ellsberg, of blessed memory. A story, told by C Clark Kissinger, suggests Ellsberg was an early opponent of the Vietnam War and attended the April, 1965, anti-war demonstration organized by SDS.
Daniel Millstone
Posted on Portside's Facebook page
The Road Not Taken  --  Cartoon by Ed Bagley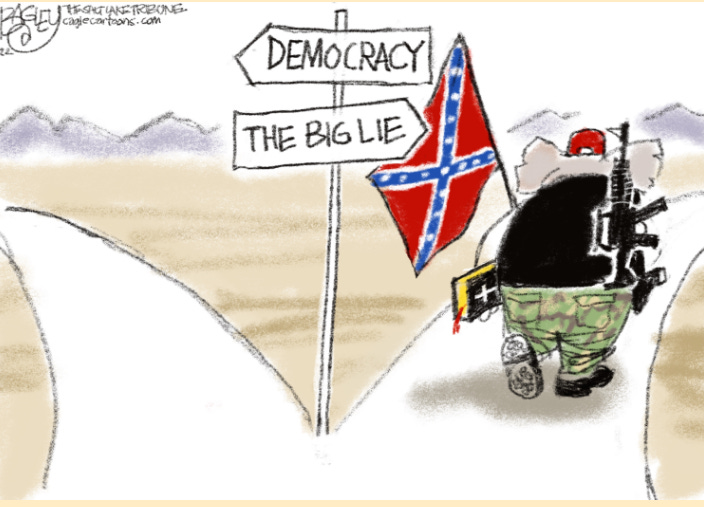 Ed Bagley
June 17, 2022
The Salt Lake Tribune
Re: Trump's Kryptonite: How Progressives Can Win Back the Working Class  
That is a great start to understanding working class voter alienation. They live every day with the harsh economics that result from policies that come from elite decisions like NAFTA and so on. I would also emphasize the inspirational, how wonderful it would be if all races and religions could unite for jobs and to build a peaceful economy that protects nature and the environment. Bread and Roses!
Sonia Cobbins
Posted on Portside's Facebook page
Re: Remembering Gus Newport, a Progressive Titan  
A Great Article/Obit
Isabel Berkelhammer
Re: We Ignore Robert F Kennedy Jr's Candidacy at Our Peril  
If recent developments in the Kennedy campaign have demonstrated anything, it's that denial is not a viable political strategy. His sycophantic treatment of Elon Musk is about as un-populist as a person can get, with Kennedy comparing the onetime richest man alive to the heroes of the American Revolution "who died to give us our Constitution."
Norm Littlejohn
Posted on Portside's Facebook page
      =====
So glad you're writing about him. He's really dangerous. That magical Kennedy name…🤬
Jill Chesler
Posted on Portside's Facebook page
      =====
Another compelling piece of writing by Naomi Klein.
Heidi Mayree Wegleitner
Posted on Portside's Facebook page
Re: America Is Facing a Mental Health Crisis  
Bernie has been my hero since I first saw his name. While I don't always agree with him completely, I have never really disagreed with him. His discussion of problems has always been accurate although I might want slightly different solutions. In any case he is never wrong. (Ex: Need for Universal Health Care. I found Warren's solution closer to what I would have done, but his is still fine and the problem needs solving in one way or another.)
What a shock to read this article. "Worst" in "Modern History?" What horror is he talking about? What time period? There were and are people in this country who have experienced wars and violence and poverty. There are immigrants from war torn countries. There were generations who saw their fathers go off to war and killed. Perhaps he means problems that have affected middle-class white kids for the past twenty years?
And the statistics. Yes, it's bad but what statistics is he comparing this to? Were these studies done in the past? I don't remember ever being asked these questions when I was a teen-ager. If they were asked, to what demographics?
Pandemics--yes, my generation experienced Polio. Abortion? Yes, teen-agers in my generation committed suicide so their parents wouldn't find out. Being gay? Yep, a big problem and more suicides because they thought there was something wrong with them, We never even heard of "Trans" kids; what were their solutions back then? Was it suicide or (as reported) kids who "accidentally" hung themselves while practicing a form of masturbation.
He's talking about the "horrors" of falling behind in school; not playing sports; being isolated; seeing relatives and friends die. What generation hasn't seen this? What part of the world hasn't seen this?
Bernie--your description of current problems may be accurate but your "facts" are way off.
Please, please, don't join the ranks of heroes I can no longer believe. There are a lot of problems that need to be solved and we need to stop backsliding on solutions as is happening now. Yes, we are closer to the end of life on this planet, but other generations worried about the same things except that it would have been the "end of life" on a smaller scale--in their village or even country. It feels the same either way.
The need for solutions become unbelievable when the "facts" behind the problems are inaccurate.
Arlene Halfon
Washington, CC
Re: GOP Wants To Destroy Social Security As We Know It  
Let's get it straight—it's the US RULING CLASS that wants to get rid of SS and what's left of the meager US social welfare program, pursuing its austerity policy. The Repubs AND Dems are its enablers.
Max Mastellone
Posted on Portside's Facebook page
Re: Who's Unhoused in California? Largest Study in Decades Upends Myths  
The last time I looked for an apartment in SF, it was $1000 a month for a very small studio, if you could find one. BUT, that's first and last month and a month security to move in, plus half a month agent fee. So, $3500 in cash. Most people can't save that much, don't have it, can't get it. So, if you can hang on to your housing, you are okay, but if you fall off the edge of the table, you often cannot get back up. When I looked, there were only a few studios (large closets) at that price. So, I don't live in CA anymore, good riddance, eh?
Charles Patrick Lynch
Posted on Portside's Facebook page
Multinational Naval Taskforce Searches for Titanic Survivors (but where the Brown people at?)  --  Cartoon by Lalo Alcaraz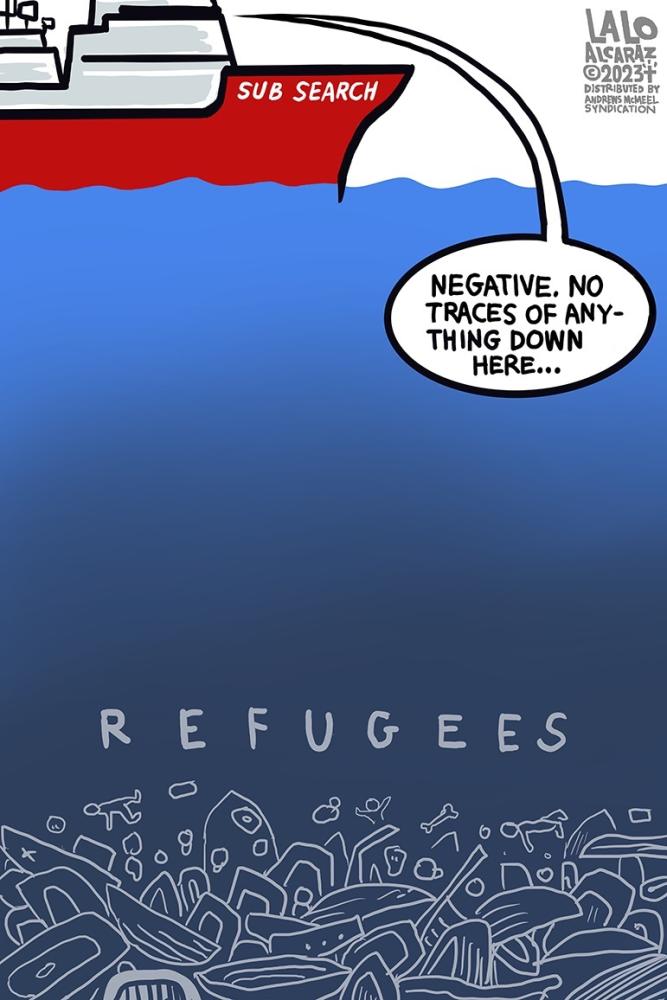 Lalo Alcaraz
June 21, 2023
pocho.com
Re: Chile: "We Are Currently Witnessing an Acceleration of Authoritarianism and the Deprivation of Fundamental Rights"  
Just a comment on the translation: where it says "the withdrawal of workers' private pension funds", it would be clearer to say "the withdrawals people made from their private pension funds". She makes very good points. The comment "the left's lack of an economic programme to overcome neoliberalism" is not totally true, but it is true that the left's economic proposals were not fought for at the level needed, and did not achieve enough votes in the Assembly to be incorporated in the proposed new constitution.
Dan Morgan
Posted on Portside's Facebook page
Re: Readers Respond:  "People's Media" Network, but Pro-Russia and Pro-China  
In the name of transparency the article the People's Media https://portside.org/2023-06-09/peoples-media-network-pro-russia-and-pr… should have mention that the Daily Beast is also owned by a multi billionaire company/individual.-- IAC.  See below.
Mike Locker
Who owns the Daily Beast?
Here's the answer: IAC, a US megacorporation worth $12 billion: IAC (company) - Wikipedia
Busy Day on 5th Avenue  --  Cartoon by Mike Luckovich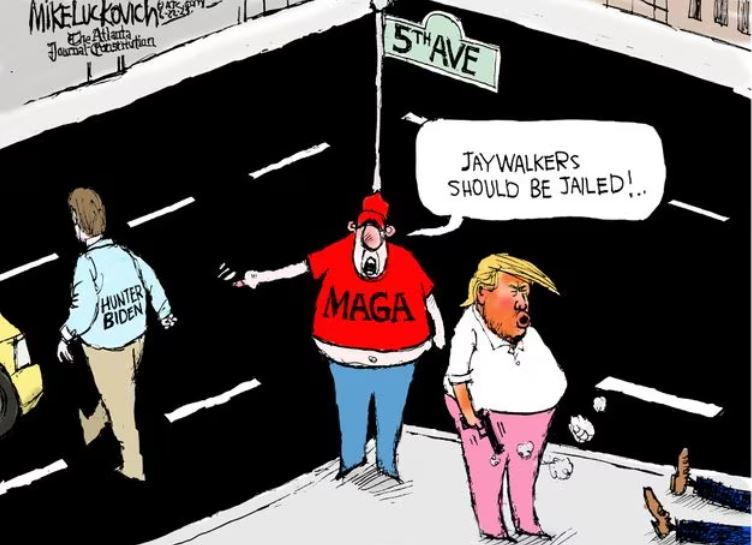 Mike Luckovich
June 22, 2023
Atlanta Journal-Constitution
Dinner at Mar-a-Lago  --  Cartoon by Jeff Danziger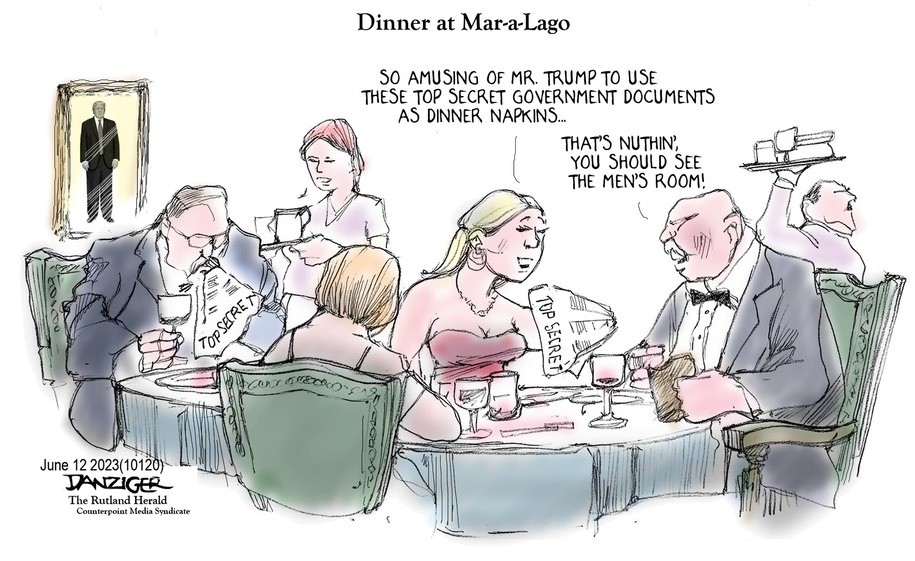 Jeff Danziger
June 12, 2023
The Rutland Herald
Re: Kneecapping 'A League of Their Own' With a Four-Episode Final Season Sucks
(posting on Portside Culture)  
How odd this review never mentions the word "women." What gives?
Tami J. Friedman
Posted on Portside's Facebook page
Night for Sudan - Alexandria, VA - June 24  (Sudanese American Physicians Association)
Sudan Gala Night *ليلة للسودان*
*تقام ليلة السودان ب*
Lee center
1108 Jefferson Street
Alexandria VA 22314
*في يوم السبت*
Saturday, June 24 @ 06:30 - 12:30 منتصف الليل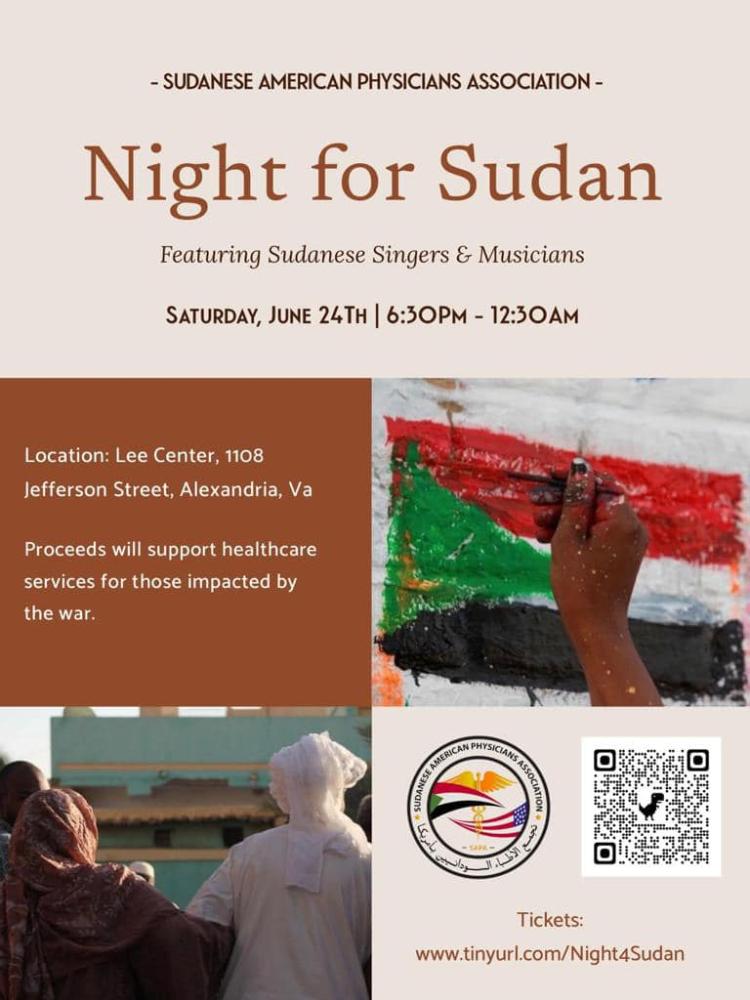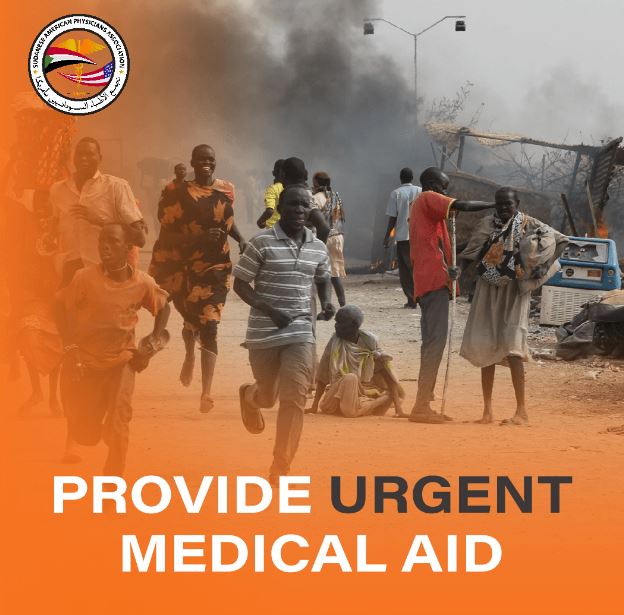 National Alliance Against Racist & Political Repression - 50ᵗʰ Anniversary Conference - November 3 - 5 - Chicago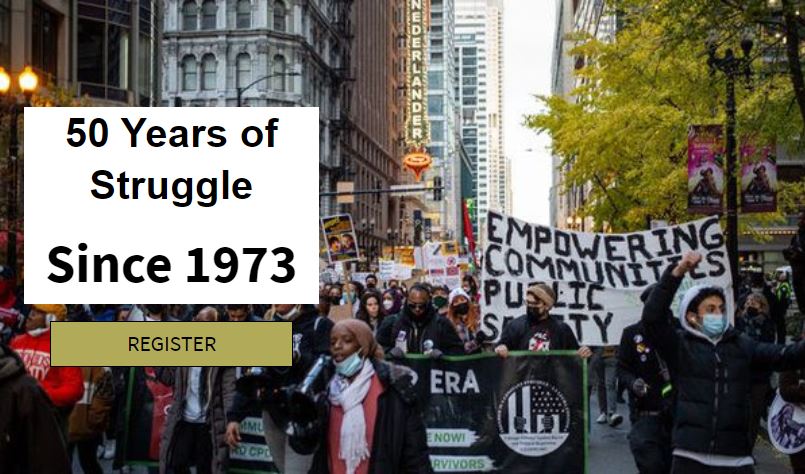 In 1973, the National Alliance Against Racist & Political Repression (NAARPR) was formed to free Angela Davis and all political prisoners.  Chapters flourished across the country and fought against racism, repression of workers' rights, and mass incarceration. 50 years later, the Alliance, its branches, and affiliate organizations have continued to organize and mobilize thousands in the fight against police violence and political repression across the country.
The Alliance has worked to oppose increased police budgets and pushed for that money to be put towards meeting the demands of the people, continued to fight for and free the wrongly incarcerated, and advanced the struggle for community control of the police across the country. In Chicago, we have fought for and won local and citywide bodies for civilian oversight that gives us a pathway to community control of the police. CAARPR then organized pro-accountability candidates to win the majority of Council seats in 14 of Chicago's 22 local Police Districts in the February 28th, 2023 elections. The lessons from Chicago are a historic advance in which our people have fought for and won the democratic demand to determine how our communities are policed, where the community has a decisive voice.
If ever there was ever a time to defend and extend the democratic rights of the people to organize and protest, that time is now and that is precisely why we have called for and must build this National Conference, to consolidate our organizational gains as well as make plans for further expansion and political sharpening among our ranks. Organizing the conference will take a lot of work and resources—to do outreach, provide food, print materials and supplies, and other event and coordination expenses.
We are therefore asking our allies and supporters to contribute to this moment of history and resistance.
Register to become part of the third biannual Conference for the National Alliance Against Racist and Political Repression (November 3rd-5th, in Chicago), at the Chicago Teachers Union
Register here https://opencollective.com/naarpr/events/conf-6eb8b549
All Power to the People!