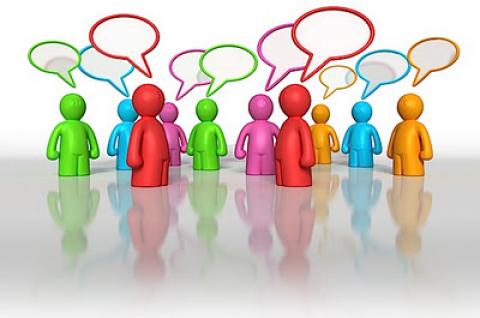 http://bytesdaily.blogspot.com/,
The Greater New York Labor-Religion Coalition expresses its heartfelt sympathy to the people of Boston in this time of great sadness and loss. We hold close to our hearts the families of those who have died in this senseless act of violence while also expressing our deep desire that those who were injured might know comfort and healing.
The one redeeming grace that comes from this tragedy is the way so many men and women responded so rapidly to aid the injured. We are particularly mindful of the first responders on the scene - police, fire and emergency medical technicians who so quickly and ably rushed to provide security and render aid to the victims. It is vital that our society acknowledge the important role that public employees play each day in the lives of our cities. These often faceless men and women toil in relative obscurity as they provide the essential services without which our cities could not function. It is only in moments of great tragedy such as this that we are reminded of their presence and of their importance. 
As persons of faith, we ask that our society pray for all who have been affected by this horrific act of violence. We ask, as well, that we unite as a people in our commitment to forsake all forms of violence and vengeance so as to build a human society built on love and peace.
In Solidarity,
Rabbi Michael Feinberg,
Executive Director
Barbara Edmonds,
Labor Co-Chair
Rev. Mark Hallinan, S.J.
Faith Co-Chair
Greater New York Labor-Religion Coalition
125 Maiden Lane - 5th Floor; New York, NY 10038
Phone: (212) 406- 2156 extension 4637 ; Fax: (212) 349-4844 ; Cell Number: (917) 392-1096
15 April 2013
What a tight result in Venezuela, and what a relief! Nicolas Maduro did win the presidential election, but only just - why? On election day I expressed my nervousness, because of what I saw as an extremely ill-advised campaign. From afar, in Chile, I saw many of Maduro's rallies via TeleSur. It was essential for him to emphasise Chavez' legacy, and himself as his successor. But that was all I heard - Chavez, Chavez, Chavez, almost ad nauseam. His own ideas, proposals and priorities were practically absent. He did himself no favours.
Maduro is a serious politician. He has a strong history as a trade union and student leader, a parliamentarian and political campaigner. As Foreign Minister for 7 years, he showed himself to be a strong, serious speaker and negotiator, playing a crucial role in the formation of the ALBA (the Bolivarian Latin American Alliance for Our Peoples of America), UNASUR (the Union of South American Nations) and CELAC (the Community of Latin America and the Caribbean).
After the death of Hugo Chavez, I heard a speech he made to the Communist Party congress, full of emotion it's true, but also with real content, recognising the need for a more successful fight against the insecurity, the culture of violence in society, and also against the twin evils of bureaucracy and corruption. These ideas were repeated in an open letter published just 3 days ago in 'The Guardian' (and posted on 'Portside). In his victory Speech, Maduro stressed the need to correct errors, fight corruption, and promote efficiency in the building of a socialist society. In what I saw on television, these and other serious proposals did not emerge.
Hugo Chavez had his own style. It was very 'tropical', 'Central American', flamboyant and bombastic. It obviously resonated deeply with millions, especially the previously ignored, forgotten and despised poorer masses of the country. although to the possibly jaundiced eyes of this Britisher, and to very many Chileans ('The English of South America') it was not attractive. The Cult of Personality created around him was a great strength politically. But of course a personality cult has the weakness of dying with the person. Partially, at least, because Chavez' speeches and ideas will continue to be broadcast for a long time.
Nicolas Maduro has his own style, more serious and reflective, reflecting his working class origins as compared with the peasant background of Chavez. Maduro should probably have projected more his own style during the campaign, and not tried to emulate Chavez, as he seemed to do. But above all, he should have spoken about the real problems obviously affecting the people, as Capriles did. Some of these problems are due to sabotage and the campaign to destabilise the country. As in Chile 1971 to 1973, shortages of basic goods exist, often artificially produced. All kinds of other sabotage, such as power cuts mentioned by Maduro last night, and a massive mass media campaign, were used. There is inflation, a very high rate of violent crime and, as Maduro recognises, bureaucracy and corruption. It is perhaps worth saying that Chileans who lived in Venezuela in the '80s tell me that corruption was all-pervading in the country. That culture is not easily eradicated.
Maduro, I firmly believe, has the potential to be a better leader than Chavez. He is the man of the hour for this stage, of consolidation and development of the Venezuelan socialist model, with organisation, efficiency and seriousness. He needs to tackle many problems, in the economy, in social and cultural areas. He needs to strengthen the PSUV, the mass socialist party, reducing the effect of factional struggles. All previous serious efforts at building socialism have been led by a strong, united political party, and this will also be necessary in Venezuela if the revolution is to be really consolidated.
So, Nicolas Maduro won, just. As he said in his victory speech, the key task now is to build a strong political majority, including many of those who, succumbing to the massive and deceitful campaign, voted for Capriles.
Dan Morgan,
Santiago de Chile.
TomDispatch has it exactly right.
Capitalism, these days, allows for control of governments at all levels in the USA by the very wealthy -- mostly corporations -- and the nation and world suffer because these feudalistic masters, these quasi-barons, do not have an interest beyond short term profit, and cannot deal with long-term problems like climate change.
They do not govern as if people matter.
Peter Belmont
Can we call it a "Grand Burglary" instead of a bargain?
Joe Maizlish
Los Angeles
I hardly know what to say - remembrance is so very important, and yet there are objections to this thoughtful project.
Gloria Janavitz
Someone needs to do this in Israel and the Occupied Territories for the Palestinians. When will this hatefulness ever end? Yes, to getting our minds and hearts right! 
Lee Loe, 
Houston, TX Grandmother for Peace
I don't know about Berlin, but here in Salzburg Austria we have Stumble Stone memorials for Gay victims as well.
Stan Nadel
While there is wonderful "meat" within this article to chew on, and while I could would love to send it out to the 200 plus on my e-mail list, I'm afraid the vast majority would, after reading the first several paragraphs, quickly click "delete." Interested as most would be in the article's substance, it simply goes into an enormous amount of unnecessary detail; detail they aren't going to take the time to analyze and think about.
I strongly suggest an approximately page and a half or two page version of this fine piece, condensing the most salient points, and then referring readers on to the entire article itself. With such a piece, I'd gladly circulate it. Also with such a piece, I feel that the chances of attracting more people to think about a socialist alternative to capitalism would magnify ten-fold.
Most sincerely, 
Dan Bessie
Tom Baker here and seems that a consensus exists and the talk is not whether the consensus exists but how to act, move with it
People here in dummy down USA want change in a socialist vein So, the talk amongst us is what and how, not whether
And a first thing is for us who know everything to be asking those we talk to, what do you know, feel.
No more dummy down More from the bottom up Open up the repressed intelligence
But this is Portside and no one responding sees their response go anywhere
Thanks all the same.
In his reply to the posting "Whither the Socialist Left," Bill Kransdorf makes the statement "Capitalism's failure is not inevitable.
The triumph of Socialism is not inevitable."  That statement is, to say the least, an oversimplification. Nothing in history or human society ever stays the same.  The capitalism today is not the same as the capitalism of a century ago, not to mention that which existed at the time of the early US republic.  The same can be said of socialism.  Our conception of socialism in the early twenty-first century is different from that envisioned by people at the height of the Socialist Party, or of those who struggled during the Great Depression.
The point to note is what we mean by "inevitable."  Society develops in ways that are often chaotic, confusing, and contradictory.  We can assume that capitalism will continue to exist for awhile yet, and no one can foresee the forms and directions it will take.  So, too, will our vision of what is socialism.  What we can say is that both capitalism and socialism will not be the same in the future as both are in 2013.  If current contradictions and trends within capitalism continue, the immiseration of the lives of billions of people will increase.  At some point, in some manner (maybe unknown to us) capitalism will cease to exist and will be replaced by something else.  It is possible that a new economic form may arise that we cannot imagine--it may be a variant of fascism, but that is not guaranteed.  We would like to hope that the new form is socialism, in whatever form works for the time it arises.  
In other words, it is inevitable that capitalism will disappear and that socialism will replace it.  The unknown is whether that inevitability will happen in fifty or two thousand years.  That is why we need organizations that do the "heavy lifting" and are committed to that change.
David from Florida
Your blog on Wilson was great. Thank you
are:
A. Ze'ev Wurman's review, "Education to Raise Technology Consumers instead of Technology Creators" of NRC's 2011 Framework for K-12 Science Education.
Excerpt:
"The implementation of this NRC Math-free science education may result in an increase in college freshmen who are STEM majors. These entering college freshmen would expect science and engineering to be an Algebra-free zone like their K-12 science courses. The result would be a decrease in college STEM sophomores."
Jerome Dancis
The problem with this attack on Wilson's assertion is that the numbers, when plugged into different societies worldviews and languages, are not equatable. Funny how mind is an analogical structure/process and computers and most "scientists" who need number so think use digital. Apples and Oranges.
John Allison
The answers, in spite of the critical commentary here, is YES, the voters will 'forgive' the President because we/they know, in spite of claims here to the contrary, that Social Security will remain solvent for 30 years anyway. 
The voters know that this President has already cut $1.3 trillion from the 'national debt with his cuts to Medicare.  And these cuts DID NOT involve BENEFIT cuts.  It involved overcharges from Big Insurance, selling medical equipment like motor scooters to people who DID NOT need them, cutting the cost of too expensive drugs like cancer treatment drugs.  And the Republicans will NOT agree to this plan because they do not want to pay one dime of their own incomes in taxes that they owe.
More than 1/2 of members of Congress are millionaires.  And they earned their millions via lobby 'campaign contributions' and subsidies, like Michelle Bachmann's 'farm subsidies' and her husband's 'non profit clinics'.
So the ball is definitely in the TEAbaggers' court. They won't even vote to end the sequestration.  We the voters cannot imagine they will vote for the President's budget.  It would cost them too much in personal income and hurt their reputation as 'conservatives'.  Many were in Congress from 2003 to 2008 who NEVER voted against the Pentagon budgets supporting two long BUSH wars.  NEVER.
Mary Wilson
Somewhat repetitious, but he makes a very good point that is generally overlooked. Really worth reading and remembering.
Rob Holt
This year's COLA increase doesn't even cover the increased monthly SSI deduction for my Medicare Part B coverage which, because I'm an expat, is not applicable for medical expenses outside the USA. 
Margie Bernard
We were able to get BRICs coverage via Al Jazeera English.  Thank goodness for them and being able to find out what is going on in the rest of the world!
Germaine Cook
Featuring leading Cuban cultural figures Nicholas Guillen and Norberto Codina, Jesus Rodriguez (Venezuelan Consul-General), and Dr. Felix Masud-Piloto (History Dept., central Cuban-America figure in Chicago).
Featuring Nicolas Guillen (grandson of Cuba's national poet) and Norberto Codina (editor of Cuba's cutting-edge cultural journal), sponsored by ContraTiempo magazine and DePaul University [event in Spanish, English translation for Guillen & Codina opening remarks].
please be advised that this event is likely to get overcrowded and doors may need to be closed for safety reasons. People are encouraged to arrive early - also Calles offers to people that are 100% sure of coming that they can rsvp/save a seat by contacting gallery director Christina at 773.208.0553
Hope to see you Thursday and/or Friday!
Solidarity,
Steve Eckardt
Chicago Cuba Coalition co-coordinator
312.952.2618
This important paper has begun to generate lots of discussion in several organizations and on-line.
We hope you will join us.
Martin Luther King Jr. Labor Center/1199 
310 West 43 St, Manhattan
Metro NY Committees of Correspondence for Democracy and Socialism (CCDS) 
220 E. 42 St., Room 407, New York, NY 10017
Friends, comrades and members of various & sundry intelligence agencies:
The talk below should be of interest to anyone concerned with what globalization is doing to our world and to the common people who live in it.
in solidarity,
Dr. William A. PELZ, Director
Institute of Working Class History
2335 W. Altgeld Street
Chicago, Illinois 60647-2001 USA
Click on the link below to view the video.
The Eurocrisis and the Assault on the Working Class
The European Union does not represent some kinder, gentler version of capitalism responsible for the celebrated 'European model' of social democracy. Whilst such a model is far more than a mere myth, the EU has in reality launched an all-out attack on the social welfare states which are its foundation. Since its the entry into force of the Maastricht Treaty twenty years ago, it has become the principal means by which neoliberalism is being imposed within Europe. The aspects of European life which often seem most attractive to visitors from the United States, or from anywhere lacking a developed social state, are precisely what the EU was established to undermine and ultimately destroy.
Performed by Dominion a cappella ensemble, led by Valerie Brown. At the Oakland Center for Spiritual Living on 10-4-2009. Music and lyrics by Bernice Johnson Reagon.