Acting with Impunity: The Case of General Electric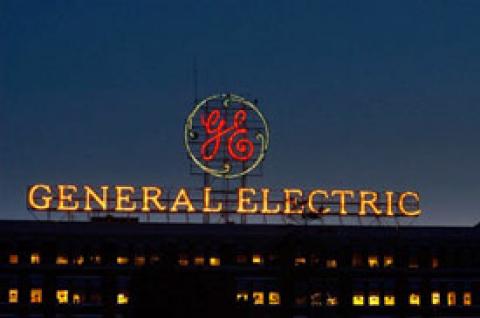 GE offices in Schenectady, NY, where the company was founded. ,Chuck Miller, Creative Commons
Can the world's biggest corporations act with impunity? When it comes to General Electric (GE) -- the eighth largest U.S. corporation, with $146.9 billion in sales and $13.6 billion in profits in 2012 -- the answer appears to be "yes."
Let us begin with a small-scale case in upstate New York, where in late September 2013 GE announced that it would close its electrical capacitor plant in the town of Fort Edward. Some 200 workers will lose their jobs and, thereafter, will have little opportunity to obtain comparable wages, pensions, or even employment in this economically distressed region. Ironically, the plant has been highly profitable. Earlier in the year, the local management threw a party to celebrate a record-breaking quarter. But the high-level financial dealings of a vast multinational operation like GE are mysterious, and the company merely announced that the Fort Edward plant was "non-competitive." The United Electrical Workers (UE), the union that has represented the workers there for the past 70 years, has already begun a vigorous campaign of resistance to the plant closing, but it is sure to be an uphill battle.
If we dig deeper into the record, a broader pattern of corporate misbehavior emerges. Indeed, the Fort Edward factory is one of two GE plants that polluted the communities at Fort Edward and nearby Hudson Falls, as well as a 197-mile stretch of the Hudson River, with 1.3 million pounds of cancer-causing PCBs for several decades. When the extent of this environmental disaster began to be revealed in the 1970s, GE began a lengthy campaign to deny it and, later, a multimillion dollar public relations campaign to prevent remedial action by the Environmental Protection Administration.

GE has produced other environmental disasters, as well. Fukushima Daiichi nuclear power site in Japan melted down and exploded on March 31, 2011. This was the world's worst nuclear accident in three decades, and quickly spread radioactive contamination nearly 150 miles. Indeed, the stricken reactors are still sending 300 tons a day of radioactive water flooding into the Pacific Ocean. In the late 1960s and early 1970s, when these boiling water nuclear reactors were installed, GE's engineers and management knew that their design was flawed. But the company kept selling them to unsuspecting utilities around the world, including many in the United States. As a result, there are still 35 GE boiling water reactors operating in this country, most of them located near population centers east of the Mississippi River.
Another important product produced by GE is the export of jobs. New York Times report on GE in March 2011: "Since 2002, the company has eliminated a fifth of its work force in the United States while increasing overseas employment." another study found, 54 percent of GE's 287,000 employees worked abroad. Responding to GE's claim that it had created thousands of new jobs in the United States during the Obama administration, Chris Townsend, the political action director of the UE, produced a list of 40 U.S. plants the company closed in the country during the same period.
Townsend also noted that, even when GE kept its operations going in the United States, it slashed wages, sometimes by as much as 45 percent at a time. For example, the work of the Fort Edward plant will be moved to Clearwater, Florida, a non-union site where GE pays many workers $12 an hour and hires others through a temp agency at $8 an hour -- little more than the minimum wage.
Although technically a U.S. corporation, GE – with operations in 130 nations – apparently feels little loyalty to the United States. Jack Welch, a former GE CEO, once remarked: "Ideally, you'd have every plant you own on a barge to move with currencies and changes in the economy." According to a Bloomberg analysis, to avoid paying U.S. taxes, GE keeps more of its profits overseas than any other U.S. company -- $108 billion by the end of 2012. Thanks to this tax dodge and others, GE reportedly paid an average annual U.S. corporate income tax rate of only 1.8 percent between 2002 and 2011. In 2010, when GE reported worldwide profits of $14.2 billion, it paid no U.S. corporate income tax at all. Instead, it claimed a tax benefit of $3.2 billion.
Despite this appalling record, the U.S. government has been very generous to GE. During the financial crisis of 2008-2009, the federal government's Temporary Liquidity Guarantee Program loaned approximately $85 billion to GE Capital, the company's huge finance arm. GE needed the bailout because, among other reasons, GE Capital was marketing subprime mortgages. The Federal Reserve also bought $16.1 billion worth of short-term corporate i.o.u.'s from GE in late 2008, when the public market for this kind of debt had nearly frozen. In yet a further indication of GE's influence, President Obama appointed Jeffrey Immelt, GE's CEO, as chair of his Council on Jobs and Competitiveness, which strategizes about how to revive America's manufacturing base. One of Immelt's favorite panaceas is to end taxes on the overseas profits of corporations.
Thus, it might seem that those 200 embattled workers at Fort Edward have no possibility at all of effectively challenging a corporation this wealthy and influential. But stranger things have happened in the United States -- especially when Americans have had their fill of corporate arrogance.
This work is licensed under a Creative Commons Attribution-Share Alike 3.0 License
UE Local 332 has called for a Rally on October 18th from 2-4 pm at the front gates of the plant Route 4, Fort Edward, N.Y. "Don't Let GE Dump Jobs!"