Friday Nite Videos -- Dec 6, 2013 (Mandela)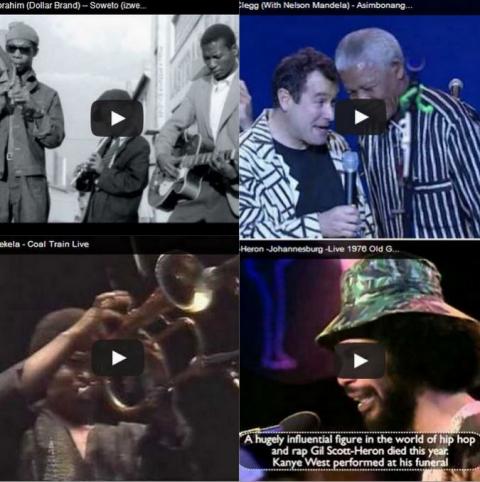 To view a Friday Nite Video, click an image below,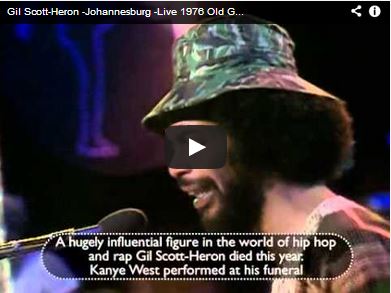 Bluesologist Gil Scott-Heron  asks, "What's the word from Johannesburg? They tell me our brothers over there are defyin' the Man" in the youth uprising of 1976. "We all need to be strugglin' if we're goin' to be free." 
---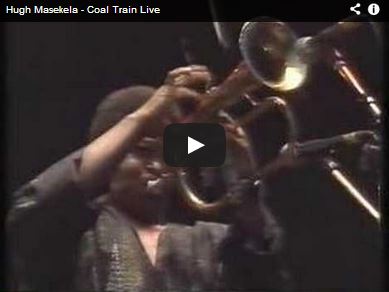 South African jazz musician Hugh Masakela tells the story of the life and labor of the immigrant coal and gold miners of South Africa, so hard that they curse the coal trains that brought them.
---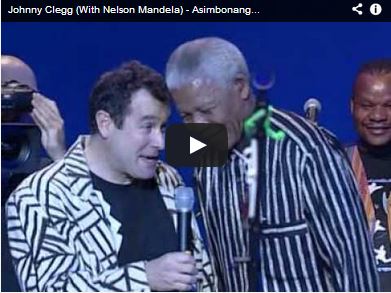 Nelson Mandela makes a surprise appearance in this Johnny Clegg performance of Asimbonanga after the unbanning. The lyrics are powerful protest against the imprisonment of Mandela and his comrades a sense of loss for the murdered Steve Biko and others.
---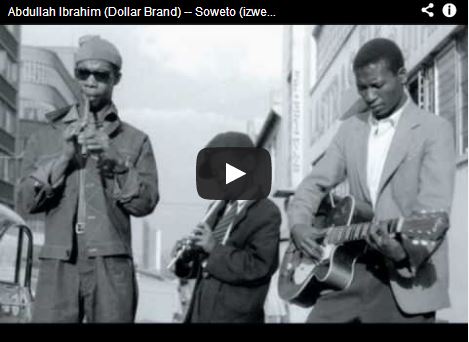 Abdullah Ibrahim (formerly Dollar Brand), a founder of the African jazz movement, dedicated this composition to the 1970s youth-led uprising in Soweto, South Africa. It opens with the faint cry of a child. The accompanying images draw on both the apartheid era and the triumph over it.
---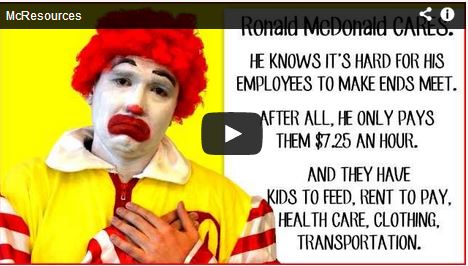 On Dec 5, 2013, fast food workers held actions in over 100 cities demanding a living wage. Here's just how effing heartless Ronald is to his workers.