Tidbits - August 20, 2015 - Immigrant Dreams; Julian Bond; Bernie Sanders and #BLM; The Nuclear Bomb; Haiti; Third Reconstruction; Attack on Portside Servers; and more...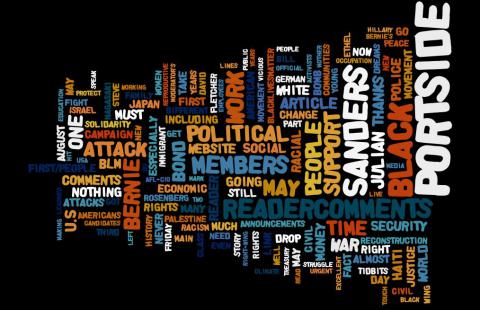 Tidbits - Reader Comments and Announcements - August 20, 2015,Portside
Re: Dreams Deported: Immigrant Youth and Families Resist Deportation

Thanks for this beautiful article. It is an inspirational declaration that "the fight must go on. The fight must still go on." It made this old immigration rights warhorse cry. The tears are still running on my cheeks. Thanks to Portside for giving us the story. Thanks to Nancy Guarneros for her wonderful work with the words which bring the story to life. Thanks to Kent Wong  for "keepin' on keepin' on" teaching truth to youth so they can speak it so well to power.  STOP THE DEPORTATIONS!
Fred Hirsch
 
The Family and Friends of Julian Bond are grateful for the outpouring of love and support during this time
Celebrating the Life of Horace Julian Bond
1940 - 2015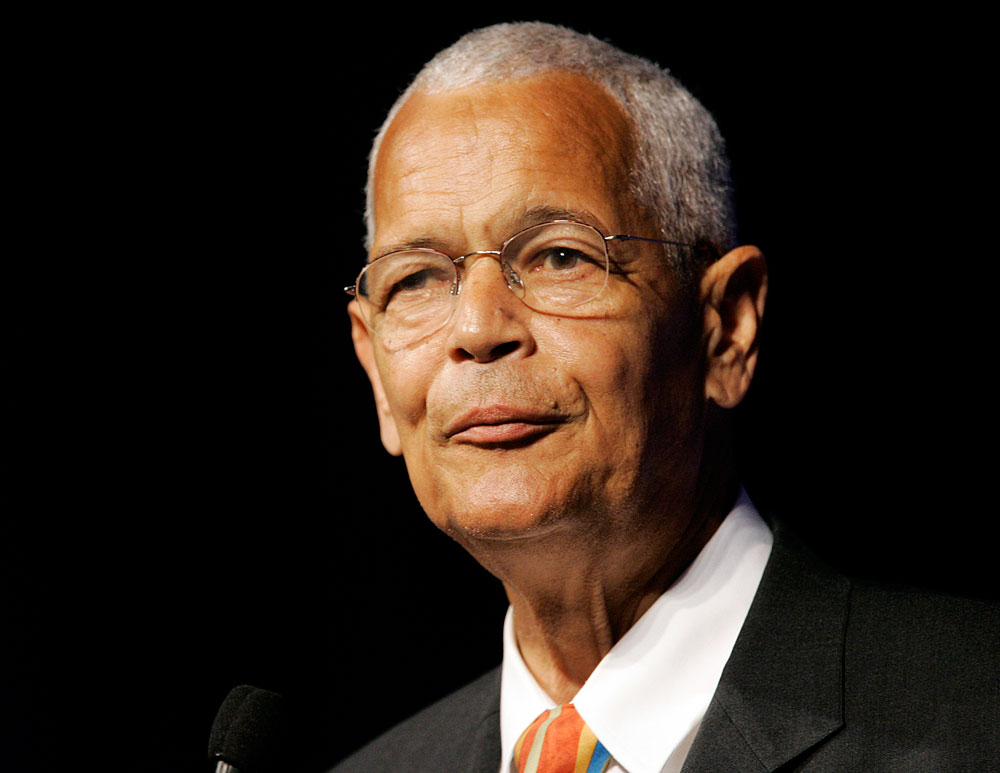 FROM THE BOND FAMILY
Pam Horowitz, sons, Horace Mann Bond II, Jeffrey and Michael; daughters, Phyllis Jane Bond McMillan and Julia Louise Bond; sister, Jane; brother, James; and his eight grandchildren.
We realize that many people loved and admired Julian. We understand that at this time of great loss for our family, that many you are feeling your own sense of loss. We also very much understand the need for community closure and an opportunity to celebrate the life of a great husband, father and grandfather, but also a great national treasure and civil rights icon.
To that end, we would like to provide the following explanation and invitation.
As all of you are aware, Julian Bond was a man who took strong positions and held fast to the things he believed in.  Julian directed all of us, with respect to his desires for his final rites. We are honoring his wishes that his body be cremated and his ashes be committed to the Gulf of Mexico.  This will be a private, family only, service.  This final request will be carried out in a burial at sea on Saturday, August 22, 2015 at 2:00pm Central Daylight Time.
Since we fully understand and appreciate that many of you consider Julian to be part of your family and would like to be a part of his official home going, we extend the following invitation. We invite you to gather at a body of water near your home and precisely at 2:00 PM, CDT, spread flower pedals on the water and join us in bidding farewell to Horace Julian Bond. This gesture will mean a great deal to us as a family and also provide some comfort in knowing that you share our loss.
Finally, as we join together as a family to help each other through this time, we are well aware that there must be a public opportunity for all of Julian's friends, Civil Rights colleagues, students and admirers to come together in a memorial celebration of his life to share memories and expressions of love and appreciation. We will announce plans for such a gathering very soon.
Thank you for sharing Julian with us, and thank you for allowing us to honor his wishes.
THANK YOU
If you plan on hosting a ceremony in your area please leave the location and the details in the comments section below:
Re: Julian Bond, Former N.A.A.C.P. Chairman and Civil Rights Leader, Dies at 75
You will be remembered in many wonderful ways. I especially remember your social and economic justice work!
Linda Reyes-Janczewski
Posted on Portside's Facebook page
     ====
Julian Bond was a quiet-spoken giant in the struggle for justice. We will miss him.
James Young
Posted on Portside's Facebook page
Re: Why Saturday's Bernie Sanders Rally Left Me Feeling Heartbroken
We're dealing with a Vermonter. Vermonters live in a world of white people and don't know how to operate in integrated communities. Bernie needs coaching and education. His heart is in the right place, but just now he seems out of touch with black folks and really out of touch with the new generation.  He has to work on learning and becoming open before he can continue his campaign successfully.
Judith Ackerman
     ====
Jayapal does not explain exactly why Bernie Sanders, of all candidates, was selected for attack, when his record on racial matters has been superior to the others.  There has never been an account or statement of the "protesters" views published anywhere to my knowledge, including here.  Maybe Jayapal does have a few insights, but there is more to the story.
I learned of the kerfuffle from the mass media, not from the alternative or left press.  Aside from secondary hearsay filtered through different preconceptions, that is the way most people learned of it.
I concluded the incident was part of the usual dirty tricks employed when a candidate of Bernie's stature appears on the political scene.  From mass media, it seemed Black Lives Matter was behind the outrage, and I suspected maybe Clinton forces were getting desperate - a catspaw was called for.  It is well known that early in the campaign, Sanders focused on domestic economy and avoided extensive discussion of racism and foreign policy - putting him at risk for demagogic attack.
It happens BLM had nothing directly to do with this outrage, but it must have pleased certain people.  They got a two-for-one.  Both Bernie and BLM got black eyes in the mass media.  Now everyone, especially the favored Democratic candidate, can be expected to go back to business as usual.  The business of popular deception.
My later understanding is that the Sanders disruption was purportedly organized by an ultra-left spinoff of BLM.  Furthermore, that BLM may even wind up endorsing Sanders.  In fact, Sanders has added a BLM supporter, Symone Sanders, to his campaign staff.  With that ironic surname, Ms Sanders will be Bernie's national press secretary.  It is curious that Jayapal did not mention this; perhaps the facts were not available at the time of writing.
See: http://www.buzzfeed.com/evanmcsan/bernie-sanders-campaign-adds-young-black-woman-as-new-public#.ugN0AeqRr for further details.
David Ecklein
Re: Why #BlackLivesMatter is Disrupting the Political Process: To Transform America's Systemic Hatred of Black People
Patrice's op-ed does not really address what's going on. In theory there's nothing wrong with going to political speeches and demanding that candidates address the police murder epidemic, and constant racial profiling. But in practice, what we have is a loose network of people with distinct political leanings with different results in different locales. Some hit hard (Phoenix, Seattle); some used caution (against Jeb in Los Vegas); some came hat in hand (Hillary in NH). Four candidates have been confronted. Of these, only one has been prevented from speaking - twice: Bernie Sanders. The second time Bernie was shouted down, in Seattle, came after he had presented a racial justice platform that no one else has even tried to touch. But BLMers have not acknowledged this. The Boston group that met with Hillary continue to say Sanders has done nothing, while claiming to have made progress by getting to talk to Hillary. (See their interviews with Melissa Harris-Perry and Larry Willmore.)
There is another issue that requires deeper political analysis. When Bernie's supporters (labeled 'white progressives', as if that were a camp) were confronted, some responded with racist taunts. That is not something to shrug off--it's hideous, and reveals again how racism permeates the society. But these are not activists with years of political education or sensitivity training -- they're part of a new political campaign with a left platform that is an important pole of attraction. If they (I should say we) don't appreciate the depth of racism as a default mode for whites in the USA, that needs to be challenged. The question is, how? Taunting and shaming, or critical dialogue?
Ethan Young
Posted on Portside's Facebook page
     ====
Is this comment "an official Portside position"?
Alice Kim
Posted on Portside's Facebook page
     ====
[Moderator's Note: No this is not an "official Portside position". It is the view of one of moderators.}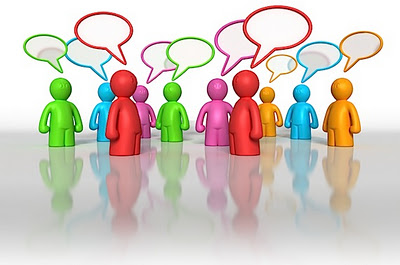 Re: Black Labor Organizers Urge AFL-CIO to Reexamine Its Ties to the Police
I am co chair of the community services committee of the Metropolitan Detroit AFL-CIO. This is my opinion, did not discuss this with our committee.
During the financial crisis in Detroit city workers including police officers were thrown under the bus. Their pensions were hit pretty hard. as a result. The  DPOA (police union) participates with us on many issues especially the labor day  parade. We need 2 engage in discussions with various police unions about all of  this, especially relations with Black Americans and other minority communities, about police brutality etc.
 
in solidarity  
Jim Pita
Re: Imagining a Progressive South
Good thrust but you need to include Rev. Barber's Moral Monday's Movement .totally inter racial & across political lines
Steve Kramer

Re: W. E. B. Du Bois to Malcolm X: The Untold History of the Movement to Ban the Bomb
It was good to read Vincent Intondi's article on Black leaders' connections with the peace movement, but I would like to augment it. In 1951 Professor Du Bois headed the movement in the USA to collect signatures on the world-wide Stockholm Petition condemning any country using atomic weapons as a war criminal. Although this petition got over a million signatures in the USA Prof. DuBois, then 83, was led off in handcuffs for leading the campaign (as a foreign agent). He was acquitted when it dawned even on people in Washington what a great American and world figure they had attacked. I would also add a magnificent fighter for equality for Black Americans and all oppressed people, especially those in the many colonies then, including apartheid South Africa, and for world peace. When the almost universally loved Black athlete, singer and actor Paul Robeson connected these dotted lines he was subjected to a brutal, almost total silence treatment - and worse. Too few know of him today, but as one of the truly greatest of Americans, he should never be forgotten.
Victor Grossman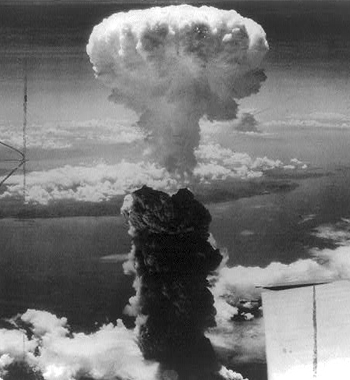 Photo of the atomic bombing of Nagasaki, Japan, August 9, 1945.
From the Library of Congress.
I wonder about the deliberations in the Situation Room at the White House one day in July 1945. The topic was that newfangled bomb. The questions were: Should we drop it, when to drop it, and where to drop it.
After some discussion, the answers to the first two questions were yes and as soon as possible. The reasoning was clear: We had to bring the Japanese to their knees quickly because the Russians had agreed at Yalta to join the U.S. in the war against Japan after the victory against Germany. And on August 8, two days after the bomb was dropped on Hiroshima, the Soviets declared war against Japan and invaded Manchuria and Sakhalin Island. They were on the ground in Japan a day before the bombing of Nagasaki. I believe that those two bombs were the first shots in the Cold War.
The third question was where to drop it. While thousands of German civilians had been killed by U.S. and British bombers, their main targets were military and rail facilities. But in the summer of 1945, U.S. bombings devastated 68 Japanese cities, including Tokyo. It was apparent that different standards applied for European and Asian targets.
In the Situation Room deliberations I don't believe contemplation of destroying a city of no military significance weighed as heavily in President Truman's mind as the Soviet invasion of Japan. Hundreds of thousands of Japanese civilians be damned.
Seymour Joseph
What a great speech.
Michael Arney
     ====
Thank you for this... I agree with what Bill Fletcher has said about union silence about the wars. Labor has aligned itself too closely with corporate interests and the US government. I have heard Bill Fletcher speak at Trinity Cathedral in Cleveland Ohio and he is an excellent speaker.
Mark Bailey
Re: 1000 Black Activists, Artists, & Scholars Demand Justice for Palestine
"solidarity with the Palestinian struggle and commitment to the liberation of Palestine's land and people" combined with the references to "to those living under occupation and siege, Palestinian citizens of Israel," this statement can only be read as support for the elimination of Israel, a genocidal project that any decent leftist (Black, white or Brown) should be ashamed to support.  
Some leftists historically claimed that Antisemitism was a way station to socialism and therefore it shouldn't be opposed--instead it was a way station to National Socialism/Nazism and genocide.  Those "leftists" who support the elimination of Israel today have learned nothing from history and  are following the same path.  Opposing evil Israeli policies is one thing, this is another entirely.
Stan Nadel
Re: The Meeropol Brothers: Exonerate Our Mother, Ethel Rosenberg
My respect for the Meeropol brothers is profound as their inspiring, unflinching political leadership continues both in their fight for justice for their hero parents and their daily, consistent work which adds much to our movements for peace and justice.  Onward and forward!
Leanna Noble
Re: College Board Caves To Conservative Pressure, Changes AP U.S. History Curriculum
I enjoy Portside, but wish they would sponsor petitions along with their excellent information.
Nick Jones
Re: The Moynihan Family Circus
Structural economic change that work from the BOTTOM of the class system upwards are CRUCIAL: a LOT MORE housing that the poor/working poor & working class can actually afford, the wonderful $15 NOW movement, investments in child care & making public schools equitable, jobs jobs jobs etc. However, it still makes NO SENSE to me to have multiple children when one has NOT established any sort of economic or emotional stability. Given that the downward economic trends have been going on for 40 years & that people have SEEN with their own eye how HARD it is to be a single mother making little money & with no partner support (may even have grown up in that situation) , I guess I don't get why so many women still choose to do this!!! And before I'm accused o being a racist or speaking from some upper-class perch of privilege: I am working poor and grew up in a household that was working class & half the time headed by a single mother. It's NOT 1958 (when my mother got pregnant with me)---women CAN take control over their reproductive lives, get an education & (at least) wait until their mid-late 20s to have a child/children---hopefully with a stable partner.
Lydia Howell
Posted on Portside's Facebook page
 

Re: 100 Years After Invasion the Humanitarian Occupation of Haiti
Thanks for posting Mark Schuller's excellent article on the various occupations of Haiti over the past century.
Schuller discussed the way the UN occupying forces sided with the factory owners during the 2009 struggle over raising the minimum wage for assembly plant workers. It's worth noting that MINUSTAH has maintained patrols inside Port-au-Prince's main industrial park. Apparently the UN feels that heading off strikes is part of its "peacekeeping" mandate:
http://upsidedownworld.org/main/haiti-archives-51/4073-what-are-peacekeepers-doing-in-a-haitian-industrial-park
David Wilson
Re: The Battlelines Are Drawn: Rightwing Neosecession or Third Reconstruction
[I] endorse the argument by Bob Wing, that since the shooting at Emanuel, it is clear that the American Civil War action continues because our American civil war was never declared over. General Lee did not represent the Confederacy when he stopped fighting, our civil war being a continuation of British civil wars.
I would re-emphasize that when Bob Wing discusses the "Right Wing", that this is more than the "Tea Party" but includes  the accommodationist right wing of the Democratic Party which played a nullification and interposition game in the 60's,  and during the first Clinton years, fathered our "New Blacks" condition of 21st century New Slavery - from school to prison pipeline. WEB Dubois was right, that it was a mistake by Booker T Washington to accept during reconstruction the compromise which ordained white supremacy later with nullification and interposition.
We, as New Blacks, not identified just by biology, but by political class, must agree with Frantz Fanon, Black Skin and White Masks, that the battle lines are drawn. We must be a New Black American Revolutionary Class For Dis-alienation from our prison culture and from our condition of being the walking dead slaves to our technocracy, for a Bob Wing Third Reconstruction.
John Due, Attorney
Re: 80 Years Later, Republicans Are Still Fighting Social Security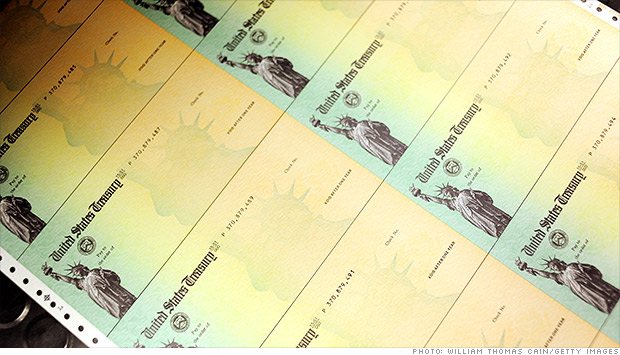 Credit: CNN Money
For background on ongoing attacks on the Treasury Employees Union and federal unions in particular, read "Red Tape or Accountability: Privatization, Publicization, and Public Values".
That article, which may be downloaded from this website, provides a history of attacks on the public sector, with a particular focus on attacks on the Treasury Department Employees who are represented by the NTEU - National Treasury Employees Union.
and:
Making Tax Fair Would Guarantee Social Security for Future Generations
Of Pensions, and Piggybanks: The Challenges of Ensuring a Secure Retirement
The True Costs of Tax Breaks and Social Security
Ellen Dannin
Re: The Return Of The Ugly German
Must say this article seemed to add more confusion and diversion from reality.  Written mainly on a level of politics, it does not do much to explain the dynamics motivating choices.  But more importantly, I think, it what is barely whispered in the article:  economics.  From other reading, I glean that German banks are in hock to Greece and if Greece defaulted the economy, not only of Germany, but pretty much all of Europe would heavily tank. The use of economics to subvert countries is and has been a basic IMF and World Bank strategy since its inception.  This is more the main point to discuss:  the economic consequences for GERman and the wild money games played by these financial corporate moguls.  Unfortunately this article creates more mud than anything else.
Tanya Marquette
Re: Why the Public Doesn't Believe in Climate Change
We may wonder at the rejection of climate warming science that the right has propagated so well, but then 85% of scientists have concluded that genetic engineering of food is safe and the left rejects that.
Jerry Harris
     ====
The public doesn't believe in climate change because they, personally, are not hurt by climate change (yet). The person with the mole might well be hurt by it, so he pays attention. People objected in a big way to the war in Vietnam, because their sons and husbands and fathers were getting sent there to be killed for nothing. There was not nearly the same objection when volunteers went to Iraq to be killed for nothing, because those volunteers didn't see themselves as being hurt - they were doing what they had agreed to do.
Education is useless. No one cares until whatever it is comes home to them. Before that, its just a story in the newspaper.
Steve Lane
are you no longer gathering the Friday night videos?  I miss them
Nancy S.
[Moderator's Note: Friday Nite Videos will resume this week. We apologize for not give readers and viewers a head's up.]
An Urgent Request from May First/People Link
[Moderator's Note: May First/People Link is the ISP (internet provider that Portside uses). May First hosts hundreds of progressive organizations, trade unions, peace and solidarity groups, women's organizations and non-profits. You may have noticed that Portside emails have been disrupted or late, or without graphics; or that our website has been down - the reason a vicious right-wing attack on May First and all the groups they host, because they host a number of women's reproductive rights groups.]
Hi!
I'm writing in what is, for us, a pretty rare request for money. May First needs to take some measures to protect ourselves from the vicious Denial of Service attacks we've experienced and expect to experience in the near future. We need your support to do it.
I'm asking that you go to
https://www.guidestar.org/partners/networkforgood/donate.jsp?ein=13-4062019
and make a donation. As much as you can...whatever you can. (BTW, the link says "Media Jumpstart"...that's our official, 501(c)3 name)
Let me explain why we're making this request now.
As you probably know, we were hit with a vicious Denial of Service attack more than a week ago aimed, it seemed, at a number of members who work in the reproductive rights movement. That attack affected all our members, however, and crippled our own website at mayfirst.org.
We prioritize the communications of our members in these situations and we managed to return almost all members to service within a day and take steps to protect the main targets of the attack: National Network of Abortion Funds website and its companion sites. But our website is still down and, at this point, we're not able to bring it up without potentially exposing other members to attack.
We shouldn't have to choose between our website and those of our members and we should never have to drop everything and fight off some right-wing thug who wants to deny our members their right to speak. We shouldn't be closed down, thrown into technological crisis and distracted from all our other work including the organizing and movement work we do simply because our members support women's human rights.
But that's the world we live in and it's going to get worse before it gets better. This kind of attack will occur more frequently from now on because we're a primer target for an ever-anxious right-wing. As a left-wing Internet membership organization in the United States and Mexico, May First is one of the few sources of Internet services that resist these kinds of attacks. Most providers throw attack victims off their servers and almost none take any steps to protect them. We do what we do because our work is guided by our political commitment.
We also live off members' dues. Our members pool their money and support the organization's work. May First almost never asks for a penny more from its members. But now we need to do some technology upgrade work that is going to cost us and we're now going to ask for your support.
We want to start a project to develop a much more secure protection system for ourselves and, at this point, we don't have the money to do it.
So we're asking that you click on the line above -- in fact, we'll repeat it --
https://www.guidestar.org/partners/networkforgood/donate.jsp?ein=13-4062019
and make whatever donation you can. We'll report to our membership on how we use this money. (Again, don't be distracted by the "Media Jumpstart" -- that's the 501(c)3 that we're a project of.)
Thanks for supporting your organization. Thanks, as always, for being part of it.
Abrazos,
Alfredo Lopez
Member - Leadership Committee, May First/People Link
Member, Leadership Committee