Friday Nite Videos -- July 1, 2016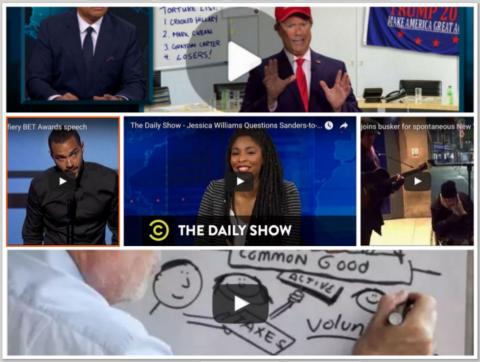 To view a Friday Nite Video, click on an image below,
---
A Special Fourth of July Message About Patriotism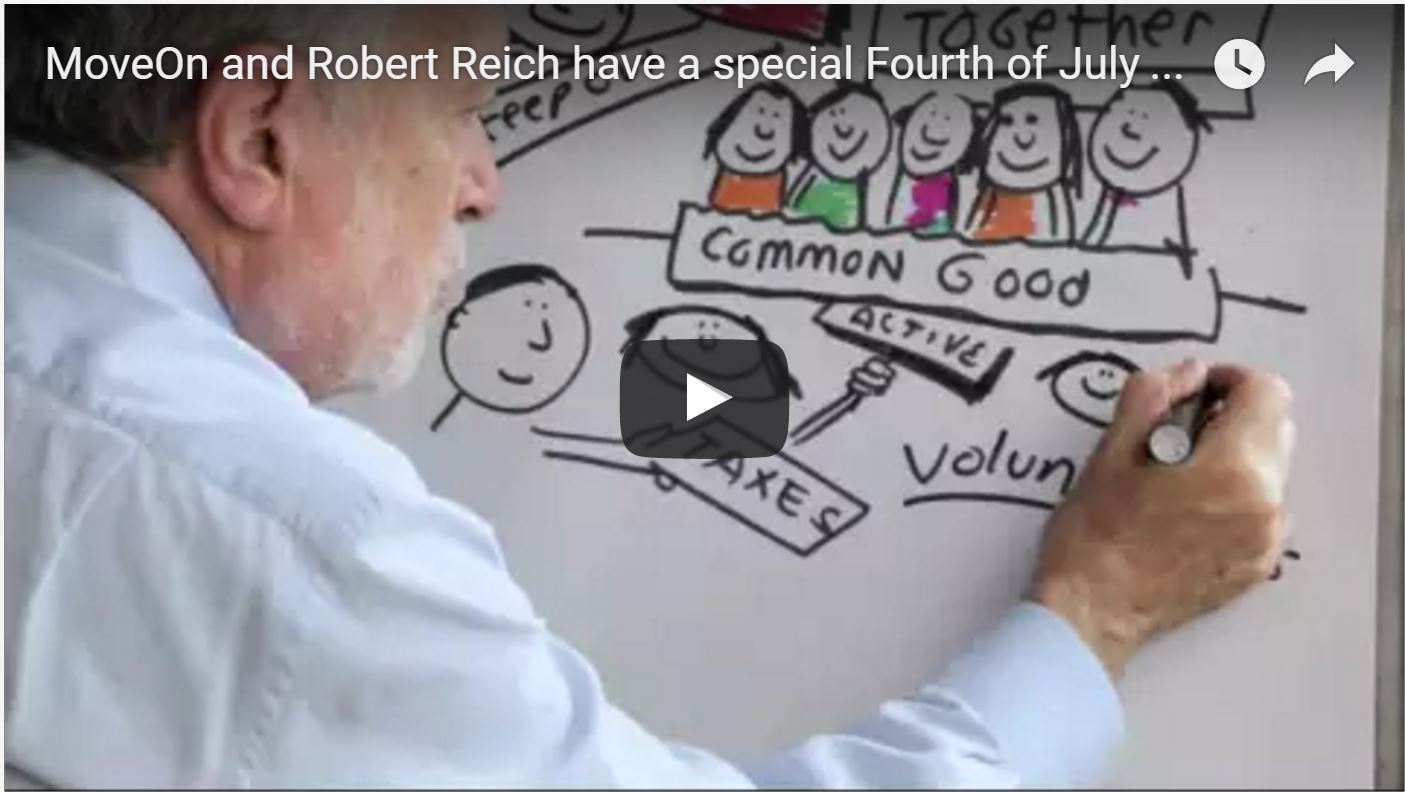 In less than two minutes, Robert Reich lists five things that constitute real patriotism.
---
More Torture Talk From Donald Trump
Polling guru Nate Silver predicts a Hillary Clinton presidency, and Donald Trump (Bob DiBuono) drops by The Nightly Show to proudly reaffirm his support for torture.
---
Homeless Man Joins Busker for Spontaneous Street Jam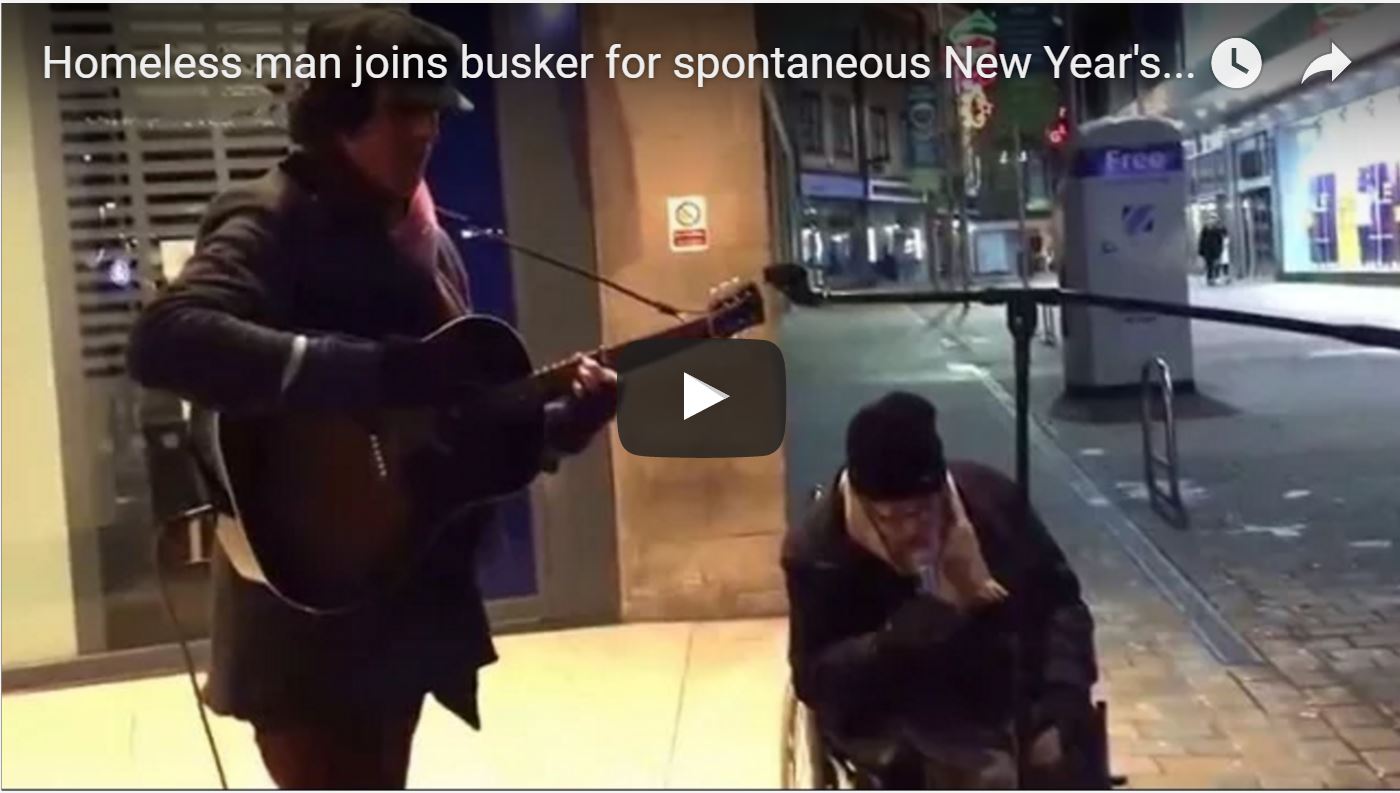 Busking in Leeds (England) on New Year's Eve I was joined by a homeless man in a wheelchair who asked if he could sing with me. My spontaneous street jam with Bernard Davey was a soul-affirming, enriching experience that summed up everything I love about street culture. 
---
Jesse Williams' Fiery BET Awards Speech
Actor Jesse Williams took on racism in a BET Awards speech that went viral.
---
Jessica Williams Questions Sanders-to-Trump Supporters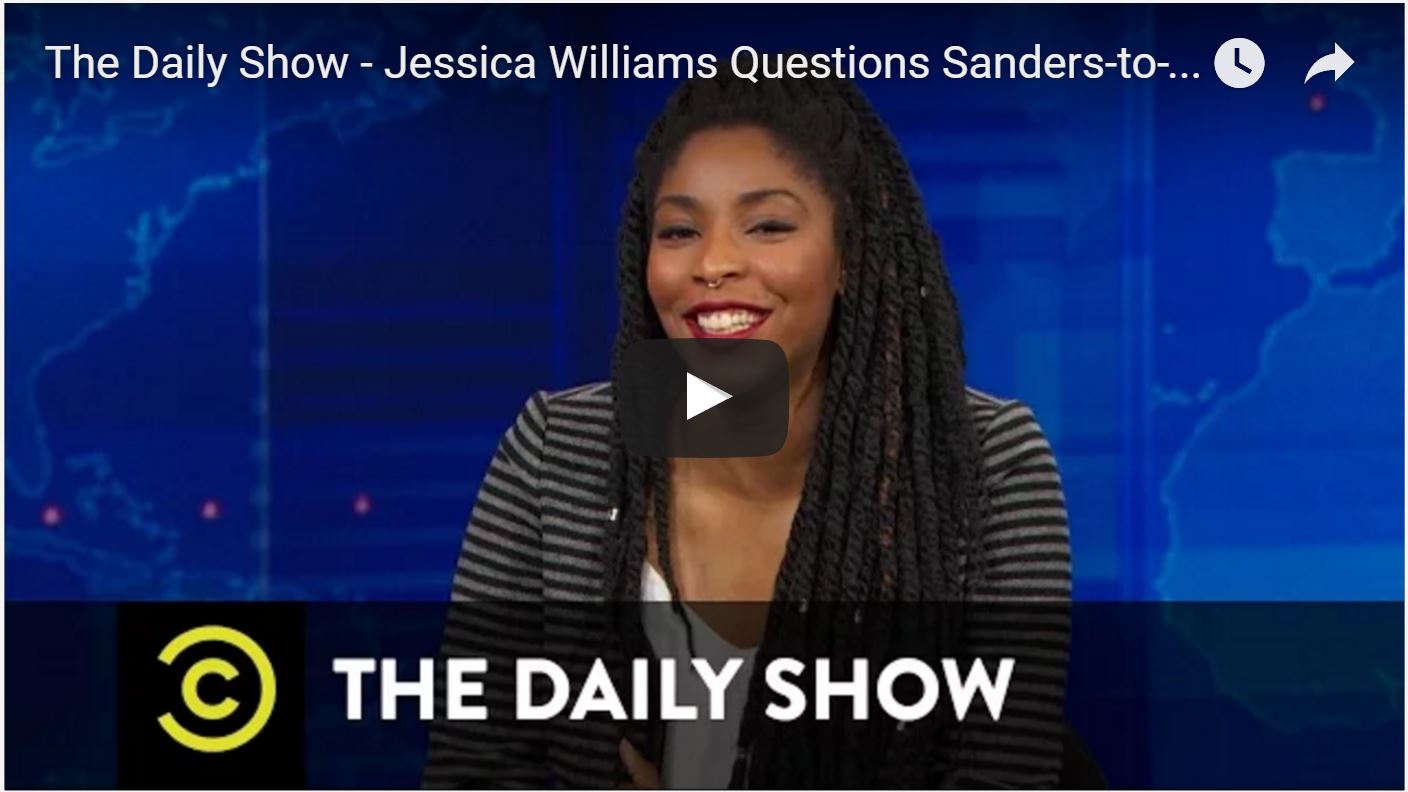 Jessica Williams finds out why Bernie Sanders supporters have pledged their allegiance to Donald Trump and bids farewell to The Daily Show.