Dispatches From the Culture Wars – 'T'ain't the Heat, It's the Humanity Edition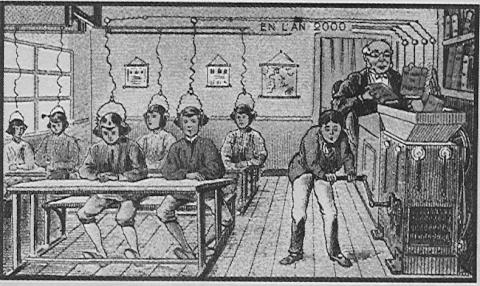 Manufactured Illiteracy and Miseducation: A Long Process of Decline Led to President Donald Trump
By Henry A. Giroux
June 24, 2017
Salon
A deep-rooted crisis in education, and a long cultural and political decline, is what got us here. There's hope!
 
By John Feffer
July 19, 2017
Foreign Policy in Focus
Progressive Jewish groups are rising to criticize the Israeli occupation and fight fundamentalism in both Israel and the West.

A New History of the Right Has Become an Intellectual Flashpoint
By Marc Parry
July 19, 2017
The Chronicle of Higher Education
A phalanx of largely libertarian critics has waged an online battle against the Duke University historian who wrote a new intellectual history of the right, Nancy MacLean, accusing her of scholarly misdeeds so egregious that she should be stripped of tenure, fired, and perhaps sued. MacLean's sympathizers have also quickly dug in, branding the criticism a Koch-backed smear campaign.
 
Can 'Berniecrats' Win in Appalachia?
By Mason Adams
July 16, 2017
Stansbury Forum
Something in Appalachia resonates with Sanders and vice versa. His continued presence in the region raises the question of whether an emerging socialist movement, especially among young people, can make a dent in the political firewall that Republicans have built here over the last two decades.

Red Scare Redux 2017: From Right-Wing Radio to Brooklyn
By Eleanor J. Bader
July 20, 2017
Truthout
Brooklyn's tony Park Slope neighborhood is the site of a different kind of Red Scare. It's where Jill Bloomberg, the principal of Park Slope Collegiate (PSC), along with her assistant principal, a paraprofessional and two teachers, are being investigated by the New York City Department of Education for allegedly belonging to a communist organization.

Black Southern Baptist Minister Renounces Church Over Its Trump Support in a Scathing Open Letter
By Brad Reed
July 17, 2017
Raw Story
Lawrence Ware, who serves as co-director of the Center for Africana Studies at Oklahoma State University and who has been an ordained minister at the Southern Baptist Convention for nearly a decade, wrote a scathing open letter published in the New York Times. Ware announced that he was renouncing his denomination over its hesitancy to condemn white supremacy, as well as what he describes as its members' support for President Donald Trump.