Dispatches From the Culture Wars – Backward March Edition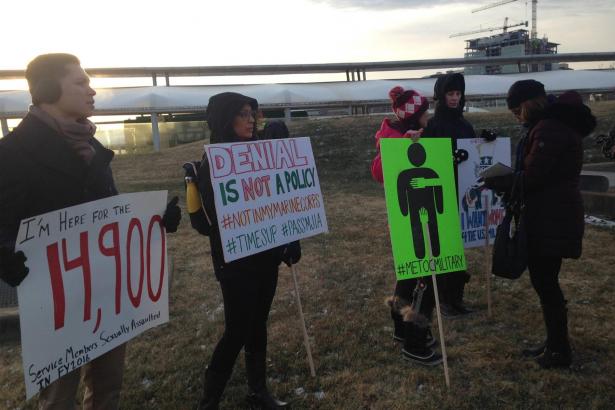 ,
Trump's Military Parade Would Not Be 'Un-American'
By Eric Levitz
February 8, 2018
New York
We already live in a country where a majority of citizens lack confidence in all government institutions — except for the military and, to a lesser extent, the police.
#MeToo is Coming for the U.S. Military
By Alexa Liautaud
February 8, 2018
Vice News
A growing chorus of active-duty and retired service members are hoping to finally bring the #MeToo movement that's sweeping other institutions to the nation's largest employer.
Trump's Army Battles for New York
By Robert Lewis
February 12, 2018
WNYC News
Reclaim New York bills itself as a non-partisan good-government watchdog. Its Facebook page has 120,000 followers – pumped up with help from data firm Cambridge Analytica, a Mercer-backed company that worked on the Trump campaign.
What a Debate About Pope Francis's Supposed Liberalism Says About the Future of Catholicism
By Tara Isabella Burton
February 8, 2018
Vox
Ross Douthat and Massimo Faggioli argued over Francis's legacy last week.
Review: '50 Shades Freed' Is an Ignorant, Poisonous Anti-Feminist Hate Anthem
By TK
February 10, 2018
Pajiba
It's insulting to every single relationship on this planet.
By Bryan Curtis
January 5, 2018
The Ringer
He has the ear of Colin Kaepernick, Michael Bennett, and Gregg Popovich. Why do the lefty icons of professional sports turn to Dave Zirin when they want to speak out?