Dispatches From the Culture Wars – It Ain't Valentine's Day Edition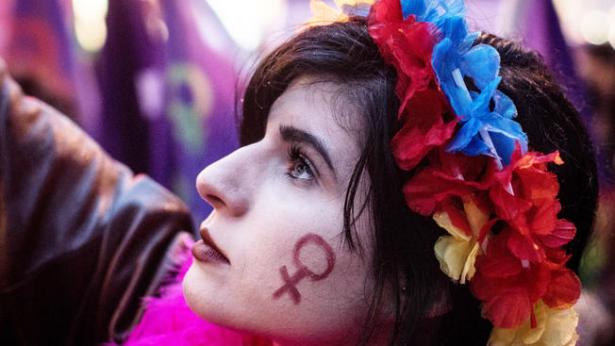 A woman participated in a march down Istanbul's famous Istiklal street during a rally for International Women's Day on March 8, 2018 in Istanbul, Turkey.,
The World Marks International Women's Day
March 8, 2018
NBC San Diego
"Today, they are shaking the pillars of patriarchy."
By Frank Pasquale
February 22, 2018
Commonweal
Do not burden us with the sense that there might just be irreconcilable differences among citizens—and, if you do, please lighten the message with a sense that politics might not matter that much after all. The sociologist Arlie Russell Hochschild advances the first of these messages in Strangers in Their Own Land.  The financier J. D. Vance advances the second in Hillbilly Elegy.  
By Sarah Jones
February 21, 2018
The New Republic
How the media erases people of color from rural communities.
As Racism Resurges, Many Look to the Pulpit King Left Behind
By Hamil R. Harris
March 8, 2018
USA TODAY
The power of the pulpit could be key in a general climate where incivility and open racism seem more prevalent.
She Wrote Hollywood's 'Inclusion Rider.' But She Fights For Women at Walmart, Chicken Plants and Hospitals, Too.
By Petula Dvorak
March 8, 2018
Washington Post
It gives a single person — the star — the ability to demand change for many on the lower rungs.
Why It's Hard for Conservatives to Date in DC Right Now
By Mimi Montgomery
March 5, 2018
Washingtonian
Fewer people are hooking up across party lines, and Republicans say it's because Democrats are too quick to dismiss their dating-app profiles.